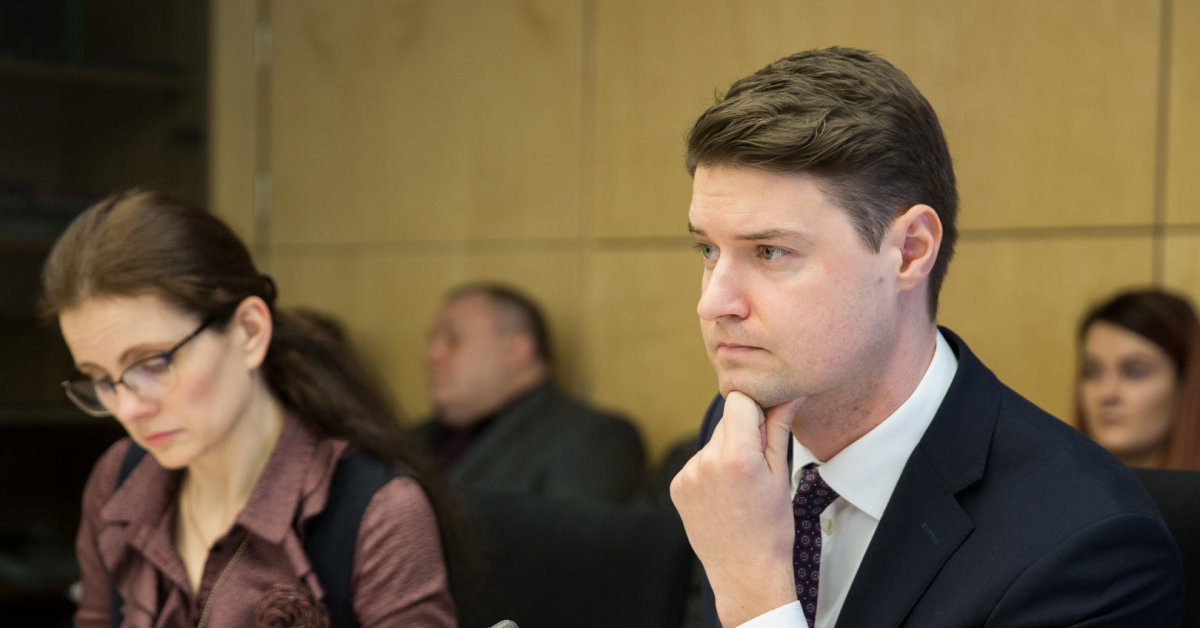 After the first unsuccessful initiative, the Tuesday program included a newly registered project, which created a commission to conclude on the grounds why Mr Mayus initiated the indictment.
The accused starts M. Majauskas' claim that he is trying to intimidate the prosecution and try to exert pressure on girls who spoke about sexual harassment.
During the first attempt in mid-October, 47 members of Seimas voted for the prosecution, 34 were absent and 20 abstained, so there was not enough vote.
The older "initiator" Stasys Jakeliūnas immediately confirmed that he would try to resume the process.
Following the filing of the indictment this time, faction representatives have signed "peasants", social workers and "regimes".
The initiators of the injunction to bring to justice say that M.Majauskas "turned to the prosecutor's office for alleged reproach and used his position as a member of Seimas, and the influence of the political party was intimidated by a witness."
The opposition Union of Ethiopian-Lithuanian Christian Democrats, Gabrielius Landsbergis, commenting on the work of the authorities, said their initiative "is hard to really appreciate."
"Loss of one voice after another, we can say that the nerves not only of most but also of most were upset," the conservative leader said.
M. Majauskas rejects allegations of sexual harassment, which is called absurd and falsified by reality.
The Public Prosecutor's Office in Vilnius in the summer stopped the investigation of a possible defamation against M.Majauskas.
The preliminary investigation was suspended in Info TV TV by refusing to disclose the identity of the girl who provided information about the Seimas member.
The study began after receiving M.Majauska's statement on the story of an anonymous girl, which was presented in the Info Day report.
She claimed that in the past, M.Majauskas had been drinking alcohol with schoolchildren, and regularly attended a party with young girls to bring them to his apartment and lead to inappropriate sexual acts.
In the past, the enforcement of M. Majauskase's Behavior Act has determined that the investigation will not be initiated because it does not establish official or any other interdependence between M.Majauskas and the girl who submitted the data to the editors.