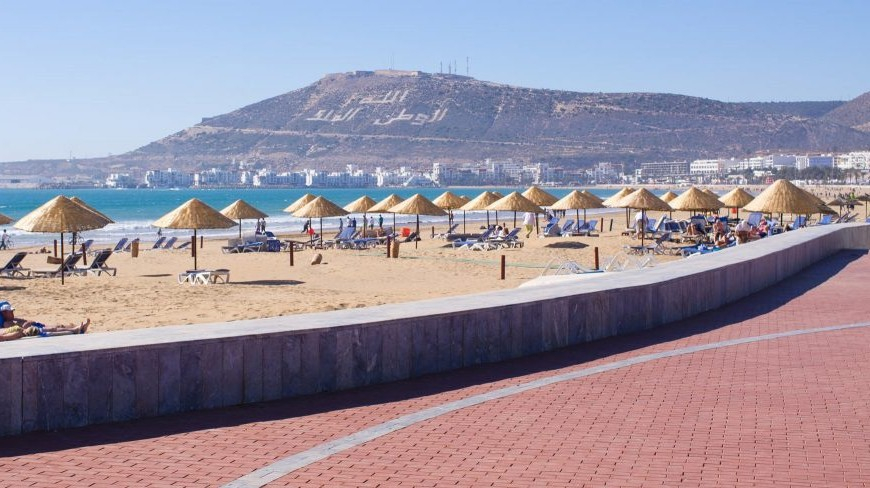 according to Le360 (with MAP) 14. 1. 2019 at 20:01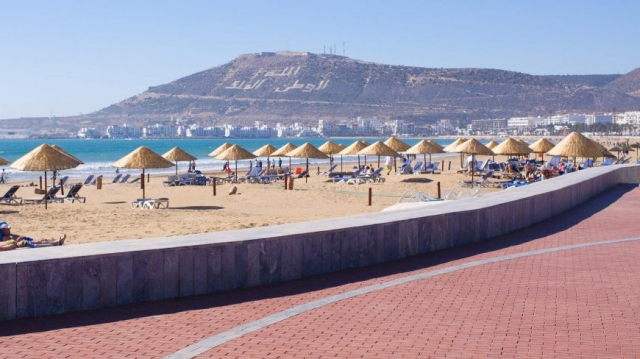 Agadir beach, one of the most beautiful in the world.
© Copyright: DR
Latest statistics The Souss-Massa Regional Tourism Council (CRT) reports 1,038,769 admissions to classified agadir tourist facilities at the end of November 2018, up 13.47% over the same period in 2018.
According to CRT statistics, domestic tourists are on the list with 356,620 compared to 339,853 in 2017, an increase of 4.93%. The French market has greatly contributed to this performance with an increase of 11.24% of visitors from 133,058 to 165,138.
The same upward trend was recorded in the German market, ie +5.31, which reached 120 003 tourists, followed by an Englishman whose number increased to 95 348, a net increase of 18.3%. According to CRT, the categorization of accommodation establishments shows preference for four-star hotels (232 591), followed by holiday clubs (211 544) and five-star hotels (183 969). In addition, average occupancy up to November 2018 reached 55.09%.
Le360 (with MAP)