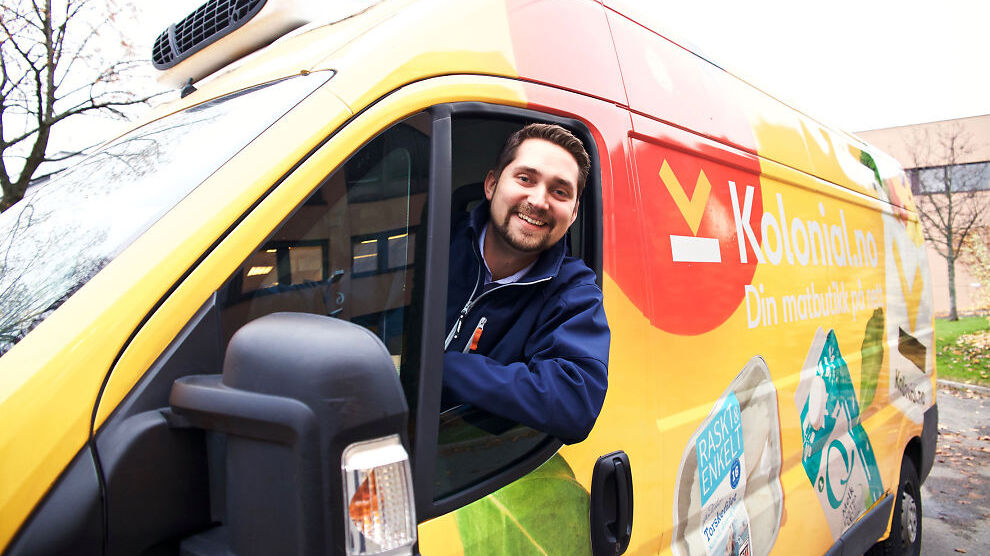 Nine months after Kinnevik first invested NOK 300 million in Kolonial.no, there was further investment in a net food business in the country.
Half of the 300 million is a convertible loan, and the rest are shares purchased by early financial investors.
This means that Kinnevik's total investment of NOK 600 million makes the company the largest investor and shareholder in the company, ahead of the Rasmussen family, which provided a total of NOK 550 million in Kolonial.no.
The colonial chief Karl Munthe-Kaas says it was a Swedish investment company that wanted to invest more money in the company.
"We take capital every year and don't need money, but we are very pleased that Kinnevik wants to double its investment last year," says Karl Munthe-Kaas E24.

As much as Kinnevik becomes, than the Rasmussen family, Munthe-Kaas cannot say at this point because the conversion price is set for future goals. Before the investment, Kinnevik's share was 15% of the company. Rasmussen Group held 22.3% of the shares.
The last question is ongoing, explains Munthe-Kaas.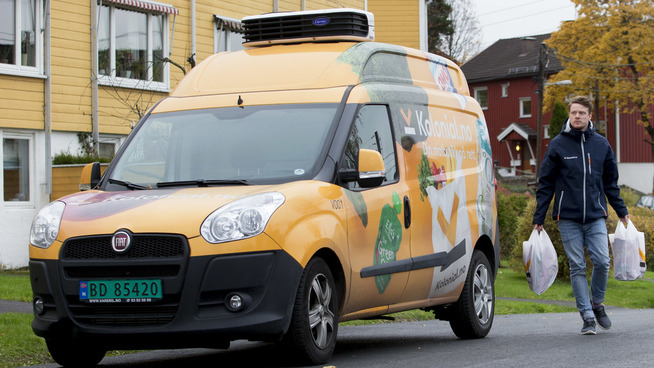 Compares colonial with Ocado
During his quarterly presentation, Kinnevik spoke warmly about the company's own developed logistics and warehouse solutions.
The company believed that it would be possible to sell it to other companies internationally to open up further investments in the company to implement these plans.
"Kolonial has its own solution similar to Ocados and has structured its platform in a similar way," said Kinnevik chief Georgi Ganev, head of the Swedish agency Direkt.
Ocado delivers automated online logistics solutions, including ICA and many other companies, and is priced at £ 9.8 billion on the London Stock Exchange.
Unlike Ocado, where systems are fully automated, Kolonial.no bases its systems more on manual processes.
Munthe-Kaas says he doesn't talk about anything specific about selling or commercializing his own systems, but they say it's an opportunity.
– We see that it will be possible to sell it to others over time. From the outset, we worked tirelessly with efficiency, and in 2018 this was a particularly good year for this. Now we see that the value chain from manufacturer to consumer is cost-conscious with discount stores, says Munthe-Kaas, adding:
– When we started, there were few systems for what we were doing, and those that existed were not good enough. That's why we've developed our own technology. Now we see that it gives us the opportunity that no other food companies in Norway have in terms of efficiency, picking price, quality and shrinkage.
Among other things, Kolonial.no explains that the system has reduced waste by 75% and is now below 0.5% of sales.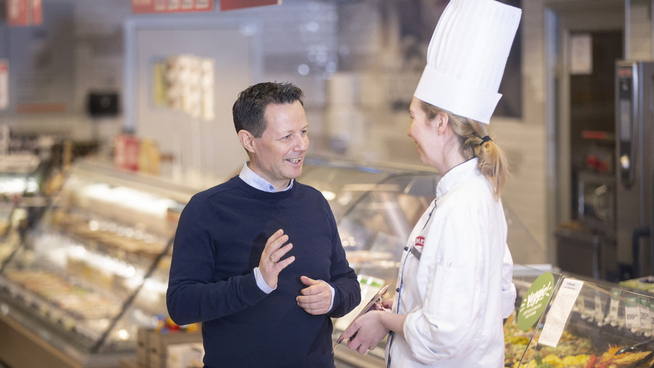 Will put down the myth
There was no shortage of experts and competitors who sent food online and below. And several players, including Marked.no and Bread Box, have gone bankrupt.
A colonial entrepreneur says the company will lose money for several years, but that it could be profitable "rather quickly" if desired, but the plan is to grow much larger.
– The fact that online food is not viable is something we can now give dead, says Munthe-Kaas.
Last year, Kolonial.no traded for approximately NOK 800 million in 2017, and earlier E24 said it had not saved bail last year due to greater focus on capacity expansion than spending money on marketing.
At the same time, it lost 260 million losses in 2017.
The last release last August was valued at NOK 2.24 billion.
Kinnevik has invested heavily in the grocery store online and has invested NOK 811 million in the largest food retailer, Mathem.se, in addition to investing in Kolonial.
Stock market
A large part of Kinnevik's portfolio companies, including Zalando, are listed.
– Does Kolonial.no approach the stock market?
– It is natural that we think in these ways. Right now there is no problem getting money on the market, but Kinnevik has previously shown that they prefer the stocks of the companies they invest in, and in the long run is probably the best way to show value in society, says Munthe-Kaas.
He says the stock exchange is realistic within 3-5 years, but there are no concrete plans for it or there is pressure from Kinnevik to the stock market.
Source link