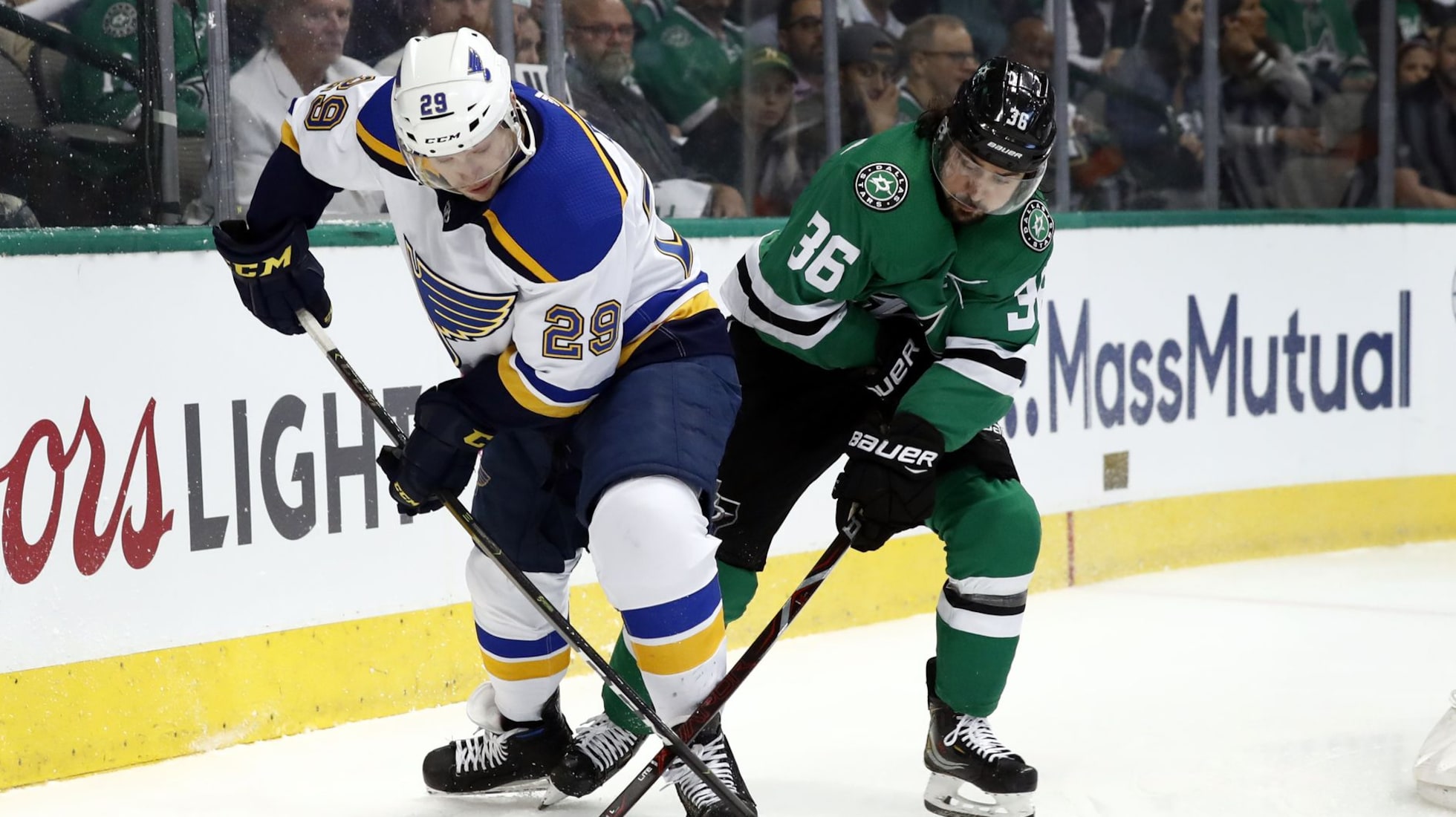 (Dallas Stars – St. Louis Blues 3-4) Mats Zuccarello and Dallas Stars Lost in St. Louis Blues on Home Ice Monday.
The Blues leads 2-1 after the third match in the NHL playoffs series.
Also read: Zuccarello celebrated after victory: – Great for Dallas
After two somewhat quieter periods, the score in the 2-1 match on Monday for the guests of St. Louis up to nearly seven minutes of the match and Andrew Cogliano settled in the home team.
It took less than two minutes before the Blues Alex Pietrangelo took the lead with a score of 3-2, and again just before Tyler Seguin would settle for 3-3 for the stars, among others Norway Mats Zuccarello did a good preparation.
read also
Loss for Zuccarello and Dallas: – It's a shame
Finally, St. Louis Blues was to earn a victory when Pat Maroon provided the final goal of the match, one minute and 38 seconds before the end.
Shooting statistics suggest a relatively stable fight, this time 34-31 in the Blues.
read also
Talk about the "Zuccarello effect" before the NHL playoffs
The fourth quarterfinal match between the two teams will also play in Dallas. It happens on Wednesday, local time, on Thursday night Norwegian time.
A little forward
The team of guests was a bit ahead and opened the best, with Jaden Schwartz scoring one and a half minutes in the first season. Blues Jay Bouwmeester was eliminated, and in total, Alexander Radulov equalized the home team to 1-1.
In the second stage it was again St. This time Louis entered the lead, this time Tyler Bozak, who was the last to hit the puck after 8.5 minutes.
The stars were then given the opportunity to settle in overtime again, when Carl Gunnarsson was barely four minutes off the bike by ice, but the home team did not take advantage of it this time. Instead, Esa Lindell and Robert Bortuzzo were driven out after they came along, and suddenly they became thin on the ice.
emotion
Before the game, Coach Stars Jim Montgomery said his team must play more disciplined and avoid players who are so often excluded. During the first two settlements, the Dallas team was punished by expulsion 12 times, and Montgomery is aware that there are too many minutes of downsizing. By comparison, Dallas Stars had 15 six-point games against Nashville Predators in the first round.
read also
Zucca Analysis: Pest and Plague for Opponents
– We did not maintain emotional control, just as we had in this round to get to know the coach.
There were three exclusions on Monday's headquarters, one was not in the headlines because the Blues had two players at the same time.
Business Cooperation: Discount Codes
Source link