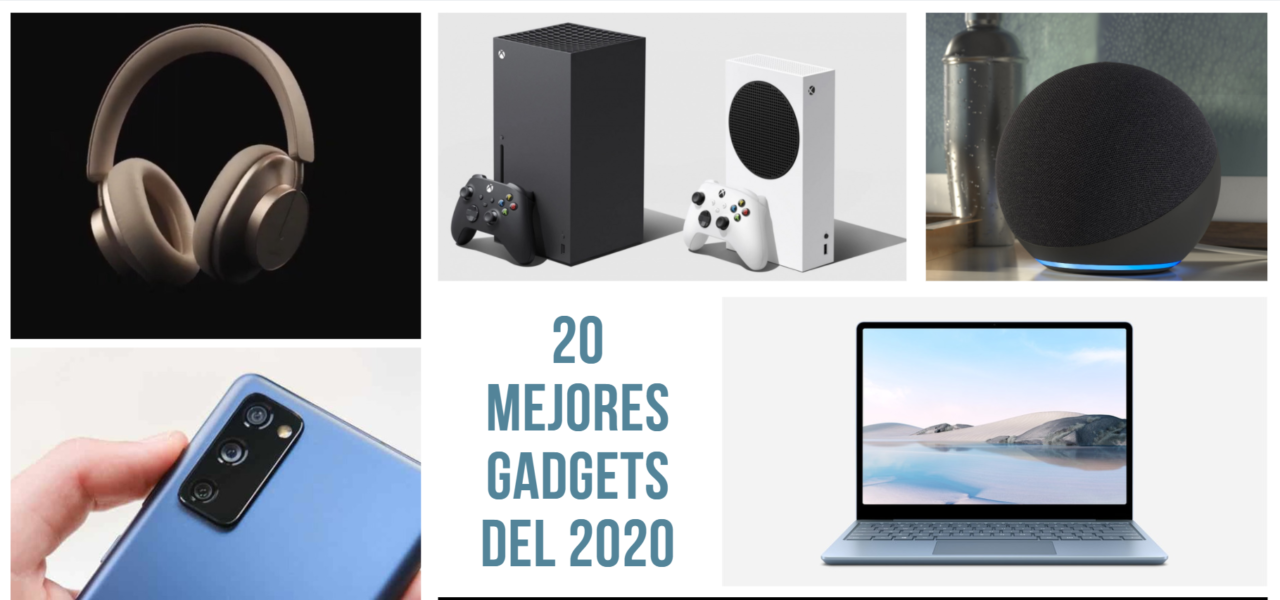 The year 2020 is coming to an end and it is time to review which were the most interesting starts of the year in the world of technology. Producing this type of compilation is complicated because it is a fact that we were surprised by more than 20 gadgets this year, but they were our favorites.
The order of the list does not reflect that one gadget is better than another, but they are arranged by category for logic.
We will not go into their specifications in detail, but why they got a place on this list.
1- Sero
This year, Samsung surprised us with the Sero 2020, a screen that excels not only in its design, ultra-thin frames, picture and sound quality, but also its main attraction is the ability to manually rotate the screen to position it vertically and enjoy better content recorded vertically.
This is used when sharing the screen of our phone with a TV, so we can watch Instagram or TikTok videos on a huge 43-inch screen.
2 – Galaxy S20 FE
Undoubtedly the best Samsung Galaxy with a cost-benefit ratio and one of the most interesting phones of 2020 for its performance, camera and autonomy, which is also an excellent rival for the iPhone 12.
Samsung was right with the phone with these features and prices, but especially with the team, which also promises to have 3 years of software updates.
3 – Xiaomi Mi 10T Pro
Like the S20 FE, it was one of the phones that surprised us with its value for money this year, the Mi 10T Pro, which has just arrived in Mexico and offers excellent performance, a camera with good results, incredible autonomy and brutal fast charging technology.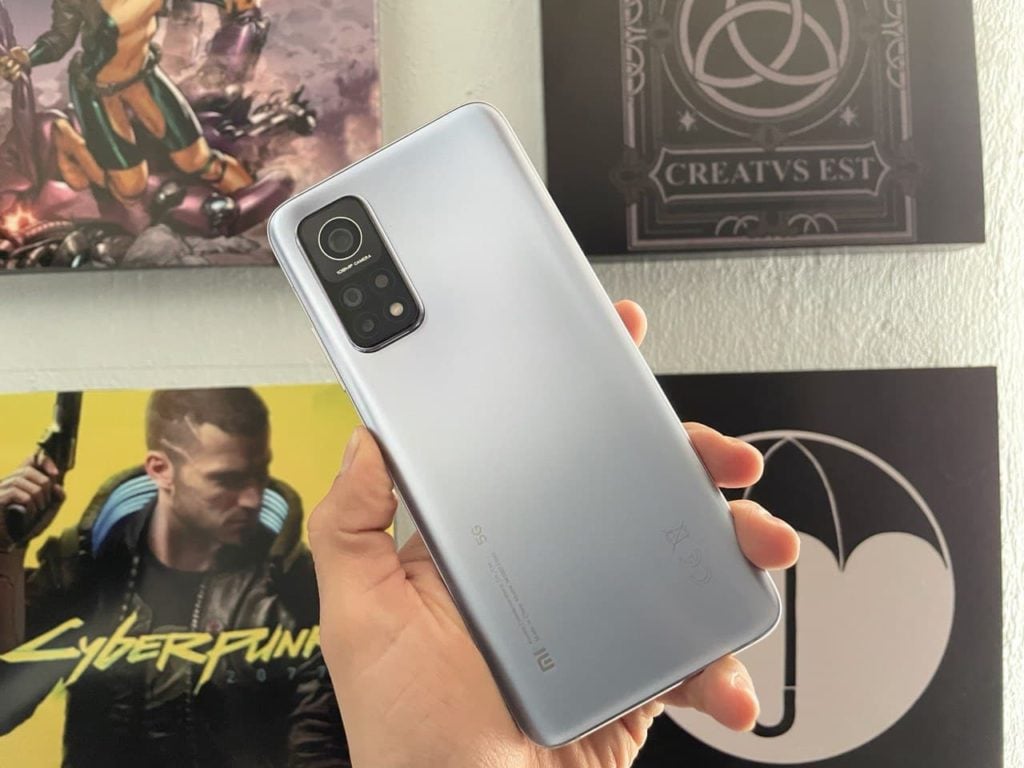 4 – iPhone 12 Pro
The reason the iPhone 12 Pro is here and the 12 Pro Max isn't is that while the Pro Max is probably the phone with the best battery life by 2020, the 12 Pro is much more convenient for the phone. Autonomy is also spectacular for most users, and the differences in photography between models are almost imperceptible.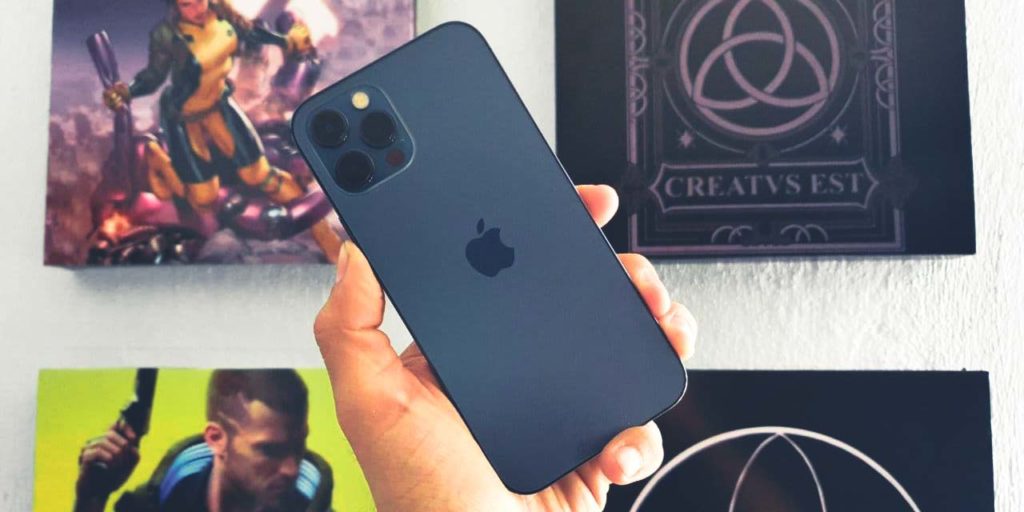 If there's one iPhone we liked a lot, it's a 12 Pro, despite the fact that those who already have an iPhone 11 Pro won't find much difference from the previous generation.
5- Panasonic RZ-S500
This year, Panasonic surprised us with some top headphones with effective ambient noise cancellation, which the AirPods Pro or Sony WF-1000XM3 have nothing to envy.
The most relevant thing about these headphones is that their sound quality is incredible due to their size and they are the best sounds from the whole range of in-ear headphones that we tested in 2020.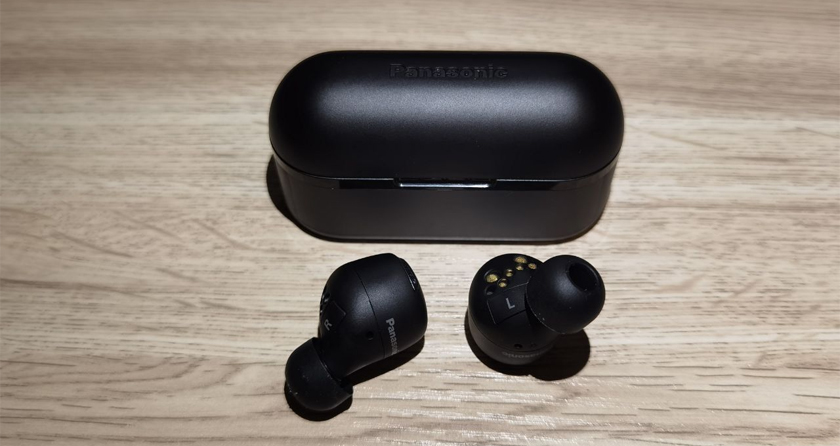 These headphones also have a built-in Alex, but they also work with Google Assistant and Siri.
6 – Sony WH-100XM4
Sony has done it again with its state-of-the-art in-ear headphones, which, despite being impossible to pronounce and remember, are still the best bluetooth headphones on the market. This new generation is not a big leap from the previous one, but things that were missing are added and those that we have already loved are maintained.
Comfort, independence, the possibility of using them with a cable, brutal noise reduction and good sound are still the DNA of the Sony WH-100XM4, but the possibility of listening to Hi-Fi music via Bluetooth and the possibility of connecting them to 2 devices at the same time.
7- Huawei FreeBuds Studio
Huawei has also launched high-quality in-ear headphones that also excel at active noise and sound suppression, but what fascinated us is their comfort, as they are arguably the most comfortable headphones we've tested this year.
Another great success is that they can be used with two devices at the same time and offer fast charging technology.
8 – Roo stream
The sound year with integrated Roku was also one of our favorite gadgets in 2020. Not only because it allows you to enjoy Roku directly from the soundbar and without having to invest in a TV with Roku OS or streaming device, but because its sound is surprising in size .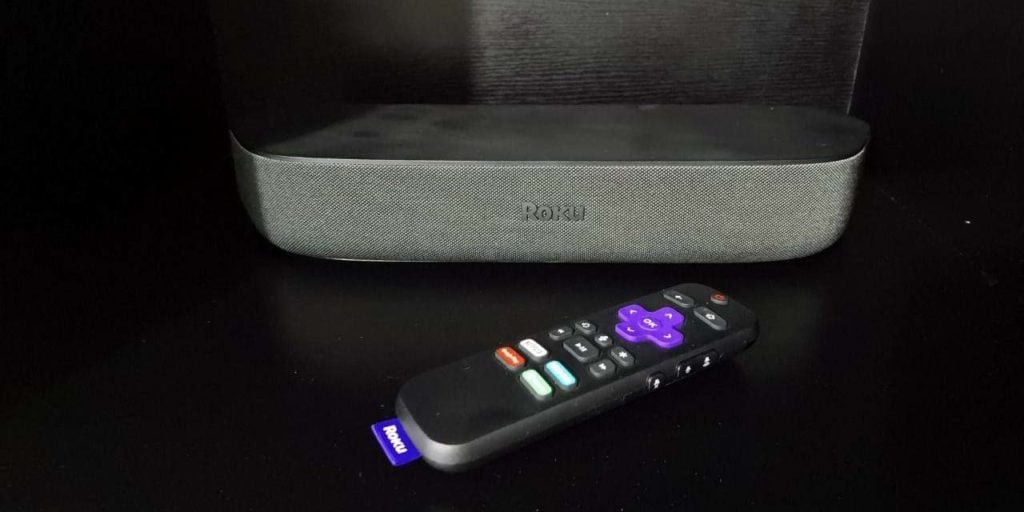 We've already made it clear that only better bass is missing for perfection, but in all the others it's an excellent soundbar that also offers Spotify Connect, Bluetooth and is compatible with AirPlay 2, HomeKit and can be connected to Alexa and Google Assistant.
9- Surface notebook Go
After years of waiting, Surface has finally arrived in Mexico, Microsoft's computers have historically been some of the best in build quality on the market, and that's something we highlight from the Surface Pro X review. Air also excels in build quality and design and is much cheaper than most surfaces on the market.
It's a computer that more people will no doubt fall in love with when they use it.
10 – MacBook Air (M1)
And speaking of computers, which surprised us, we also have a new MacBook, which is essentially the same from the outside of each generation, but whose big change is in the M1 processor based on ARM.
This processor has been shown to be better than the processors we've seen from Intel, and it has the advantage of offering lower power consumption and running iOS and iPadOS applications on Macs.
11 – MacBook Mini (M1)
The Mac Mini is the same case as the MacBook Air with the M1 chip, but is the cheapest of Apple's new generation of computers and also offers excellent performance, in fact, if it's on this list, it's because we haven't found a computer for the same price it offers excellent performance.
12 – Apple Watch SE
Cheaper Apple Watch is what we've been waiting for for years, and while Apple removed some of the features we saw in Series 6, such as measuring blood oxygen, it basically kept all the things that made Apple Watch the world's best-selling smartwatch.
True, you need an iPhone to use it, but for all iOS users who don't want to spend a lot of money on the new generation of Apple Watch, they can bet on the Apple Watch SE and have a great watch to complement the user experience.
13 – Huawei Watch Fit
Huawei has achieved the perfect hybrid between smartband and smartwatch, and the result is this Watch Fit, which excels in its autonomy of up to 10 days of use, a rectangular screen of very good size and tactile response, which includes measuring blood oxygen. and stress and also offers various exercises integrated into the video so that the exercise is not dependent on another application.
14 – Fitbit Sense
Fitbit Sense claims to be the most advanced watch in the world in terms of health, which is why it appears in our best gadgets of 2020. The new version of Fitbit OS feels much smoother and features such as stress measurement are really useful.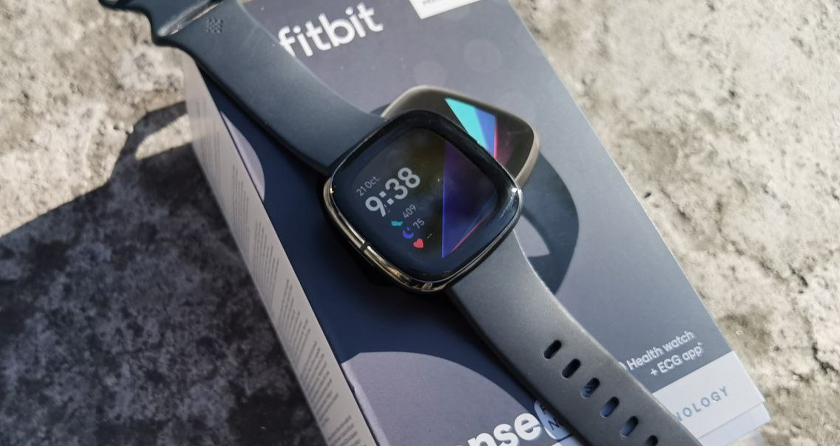 On the other hand, the watch has recently been updated to be compatible with Google Assistant and also allows you to answer calls directly from smartwacth, making them a balanced team between health measurement and multimedia features.
15 – Huawei Ax3 Quadcore
Although it's not the only modem we liked, it convinced us the most because it includes Wifi 6 and Wifi 6+ technologies, although the latter is exclusive to Huawei devices.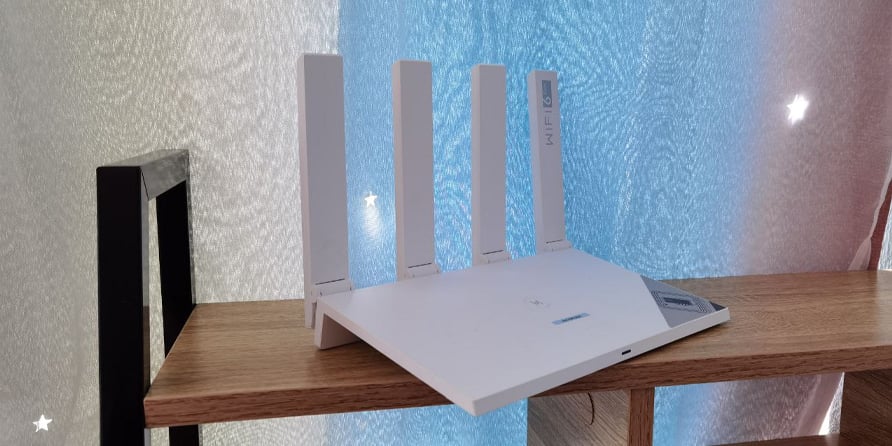 One of its best features is the ability to connect our phone to a router using NFC and without having to type or pass passwords. It is also important to mention that you can create a Wifi mesh network with another router from the same family.
16 – HyperX Quadcast S
The microphone we like best for recording is HyperX Quadcast, and this year an improved version was released called Quadcast S. Which doesn't have surprising improvements, but that doesn't mean it's still the best microphone for recording content. .
This year's S version only integrates RGB light and USB-C port, but otherwise we're talking about the same microphone, quality and features.
17 – Xbox Series S / X
We couldn't put off a new generation of Microsoft consoles, and we didn't even want to separate them because they're really interesting and offer a great gaming experience for different types of audiences.
The X Series excels with its power and ability to play in native 4K resolution and up to 120 fps, while not neglecting the ability to play with scaling to 8K.
The S Series has a lower resolution, but without leaving 120 fps, and its price is really interesting for those who want to bet on a new generation of consoles and not spend a lot of money.
18 – PlayStation 5
Sony has also done a great job for this new generation with a powerful console that can also offer 4K games at 120 fps. But one of the things that surprised us most about the PS5 is the control of DualSense with haptic technology, which offers an immersive experience in next-generation games.
19 – Amazon Echo 4th gen
This year, the fourth generation of Echos has arrived, not only have we loved the new circular design, but they also offer better sound along with surround acoustic technology that combines sound according to where we place it.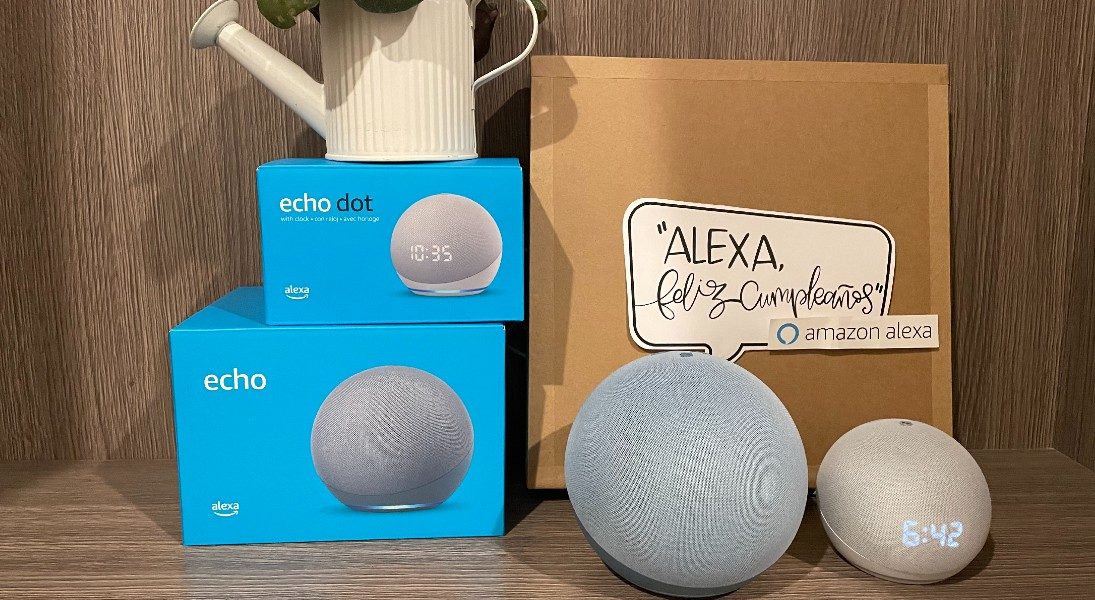 The best part is that its price is still quite competitive, which makes it one of the smart speakers we recommend the most in 2020.
20 – Doorbell for video 2020
At that time, we rated it as the best smart bell for those who want to start building a smart house. The ring is very popular with this type of product and its price is much more affordable than with other ring tones of the brand, which makes it a highly recommended option.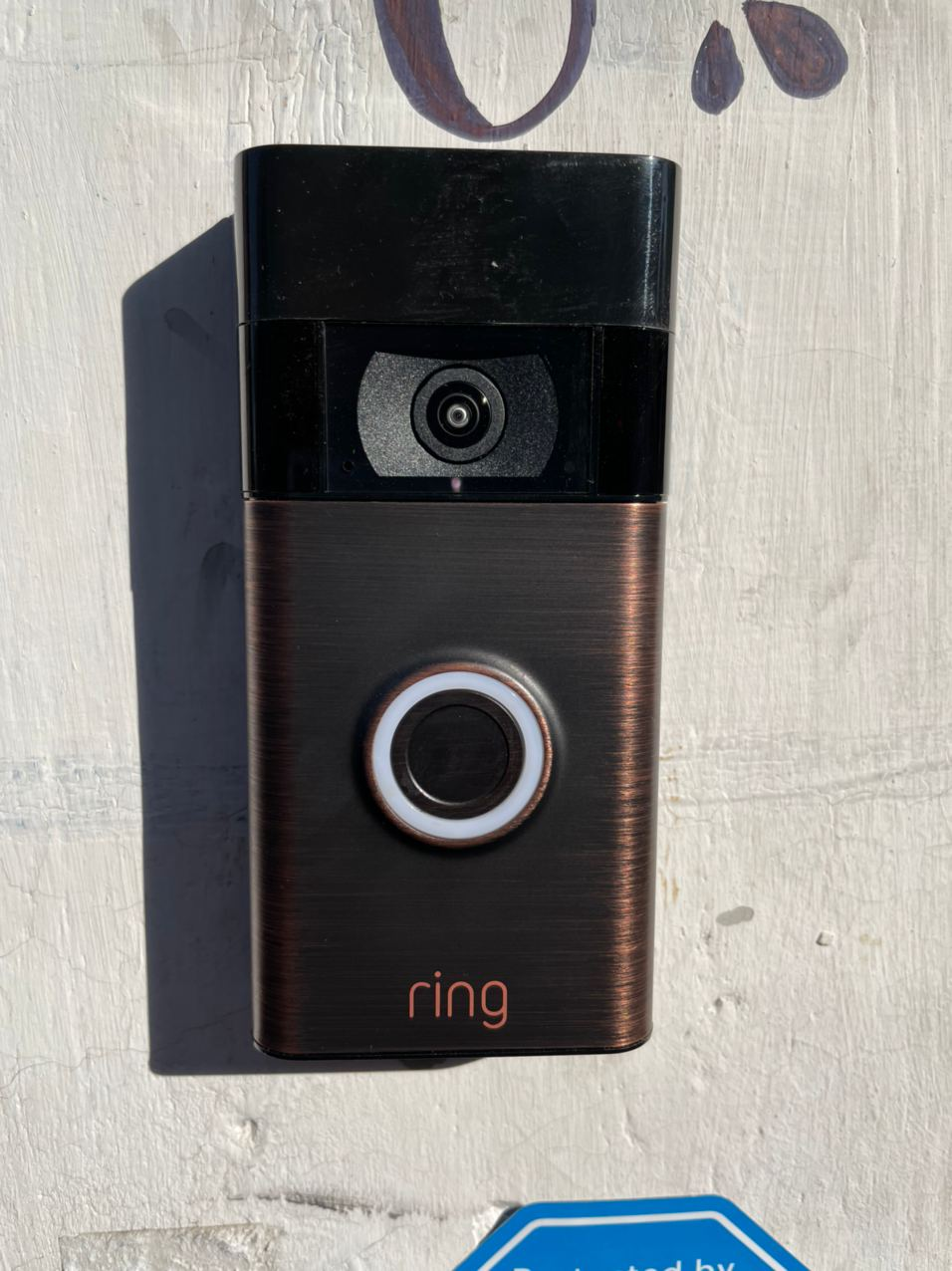 In addition, this bell has all the features you need to protect, and thanks to its new copper color, it will perfectly match the door of your house.
Source link