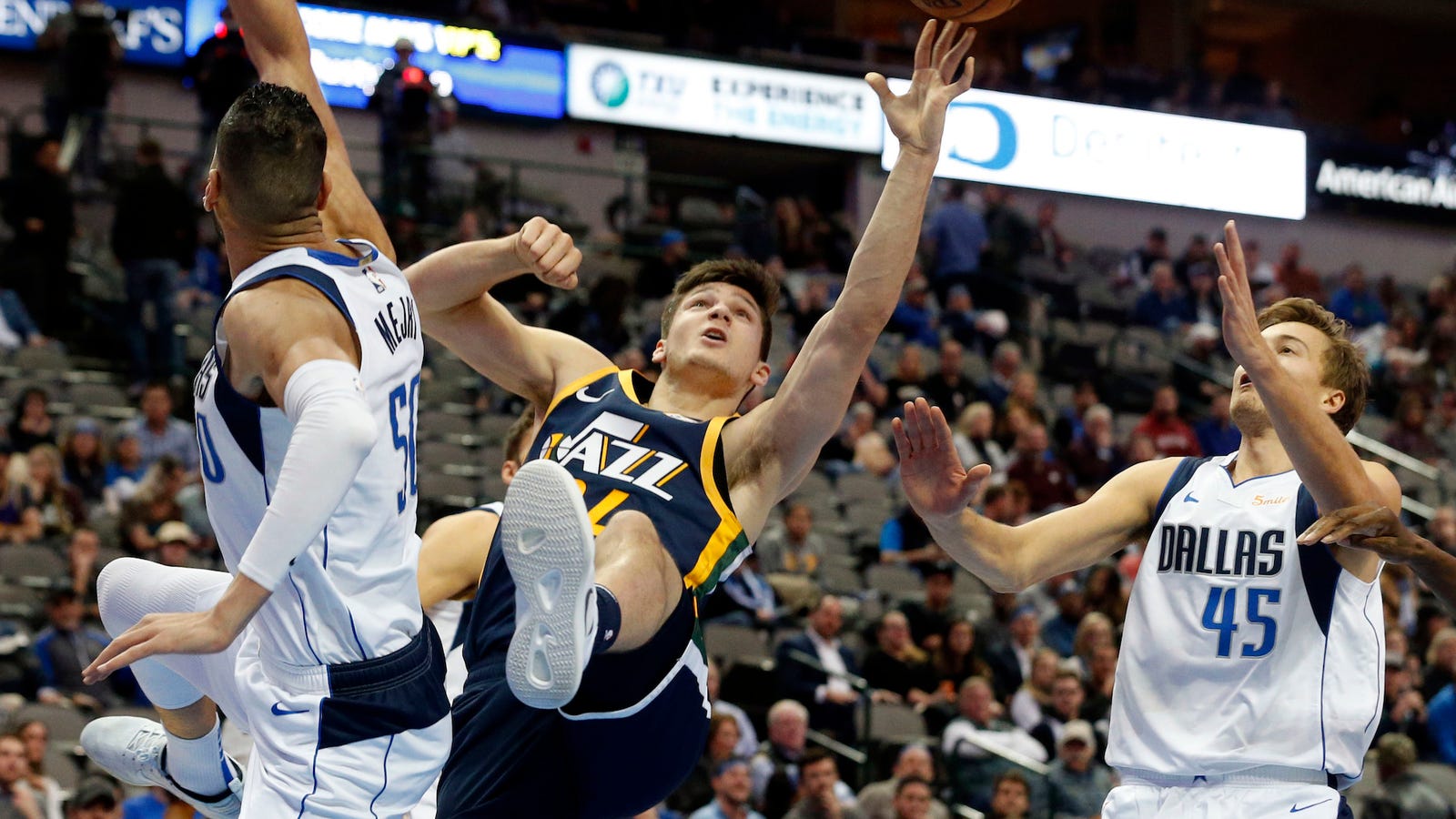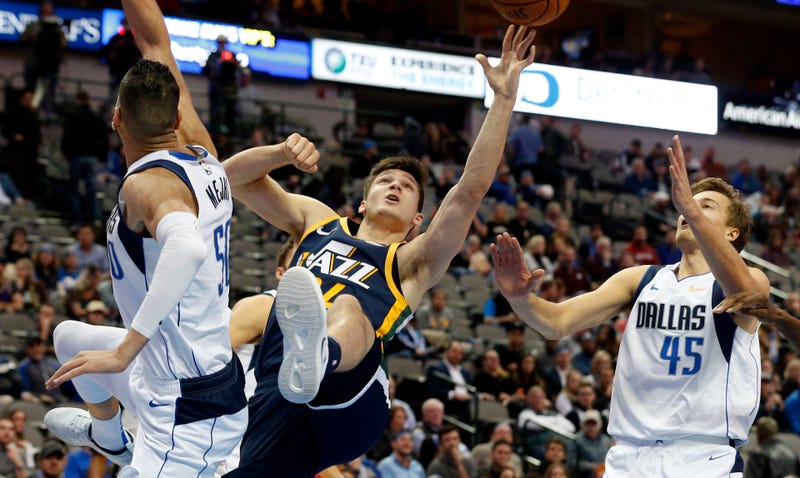 Prior to the start of the season, Utah Jazz was considered a lock that ended in the Western Conference with the top four and many prognostics thought they could overcome the Rockets and end the other. Theoretically, Utah seems to be looking for continuity, some improvement from its best player in its second season and the return of standing defense, which last year allowed the second least points for possession. Why did not the same group that ended in the last season on the hot strip 29-6 only a year later?
Over 14 games, Utah was average as hell! They are 7-7, which is good for tenth at the Western Conference. This could be worse, given that they played the sixth most difficult NBA program, but achieving such a degree of mediocrity was not a nice process. But what is really important is the defense that slipped to the 20th place in the league. Most of Utah's offensive carriers produce roughly the same performance as last year, but it's still a team that was before the late-night renaissance: a back-of-the-pack scoring team that relies on its defensive system to defeat the opponent. This group may have a terrible night-time at night, and if it coincides with an insufficient defensive force, it can do a really ugly result. It all happened on Wednesday when they only scored 68 points in a 50-point loss to the Dallas Mavericks team, which is a lottery team.
Here are two weaknesses you can look forward to, one that shows Rudy Gobert has come to hell with a magical ball, and another demonstrates the embarrassing reproaches of Ricky Rubio:
Utah fired only 31 percent of the field at night, slipped 21 turns and in the second half scored only 22 points. Rubio led the team with 11 points. Grayson Allen made five fouls and four turns in several shocking terrible times. Everything was bad and ugly. If Dallas did not score in the fourth quarter, he would still have won 16 points.
One game is never so big, and we have another week of thanks. Jazz defense, however, is still very different. Quin Snyder's defensive arrangement is a temple for the span of Rudy Gobert's wings and supernatural barriers. This year, Gobert allows opponents to shoot 59.6 percent within six feet, up 8 percent from the previous year. Gobert recently said that NBA changes in the new rule are a major factor in Jazz's average media that makes sense.
One of the new important NBA points this year was freedom of movement, and officials call the game much more tightly on the circuit and around the screen. The defender can not get away with so much when watching someone in space, which is beneficial to teams that want to win scoring point points, but requires a serious adjustment for teams like Jazz that are built on defense.
Gobert also said after yesterday's loss that the teams found out how Jazz wanted to play defense and attack the areas they think they can use:
"First of all, the teams come with the idea of ​​attacking us," Gobert said. You can feel that "last year we know that Utah Jazz is known in their heads and they enter the game and try to be aggressive.

"They know what we're trying to do defensively, and they're trying to counter it by making it even more difficult on the perimeter and driving and kicking, so let's go around it and just be an aggressor," he added. "We have to set a tone and when we start to defensively set the tone, things will go back to how they should be."
Jazz will either improve or not, but the Western Conference is so brutal this year that it will not miss too much. A good thing, a 50 point loss counts only once.
Source link