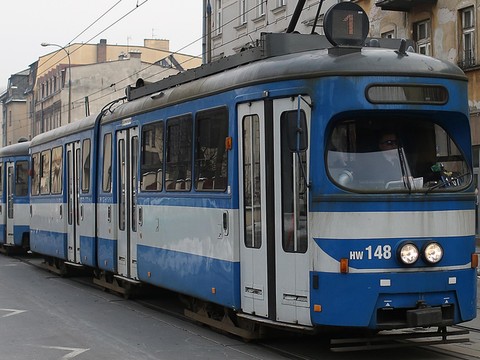 A tragic accident occurred on Tuesday (November 20th) around 4.30 miles from Krakow's center and more specifically at Avenue of Peace. The 80-year-old Krakow, who most likely lived in the area, was near the junction by approaching tram number 1. Preliminary police findings suggest that weather could contribute to the event, which significantly reduces visibility. It was the second similar accident of the day. A few hours earlier, in another part of the city, the tram hit the 15-year-old.
– Visibility is bad in the city, it rains through the snow. In such a weather, the number of accidents increases and therefore we are cautious – said Mateusz Drwal of the Malopo Police Police press team. The prosecution is already dealing with a case that investigates the incident most likely in an unfortunate accident.
It's dangerous not only a few hours of the Malopolsky trip. In many parts of the country snow or freezing snow. On the sidewalks and streets, black ice may appear. What's more, the situation will not improve in the next few days.
See also:
A fatal accident. The train hit the pedestrian
Drunk ran on the tram. Catching the pedestrian
Author: ml, PAP
Source link