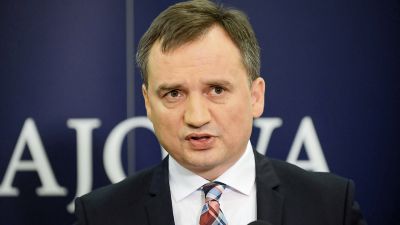 – The evidence gathered in this case points to a possible version of the prosecution of this event for money that was conditional on specific persons. The second factor was the fact that there was a woman who would later become a television journalist. I do not predict the end of the proceedings, but I confirm that such materials have been included in the investigation documents, "said Zbigniew Ziobro. This is the organization of "Hitler's Birthday" in May 2017.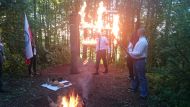 Behind the TVN material scenes of "Hitler's Birthday". "The organizer got 20,000 gold"
WPolityce.pl journalists have come to the details of the "birthday" investigation of Adolf Hitler, who was celebrated in May 2017 in a forest near …
see more
At a press conference, the Minister of Justice referred to the wPolityce.pl portal, which revealed the organization's investigation in May last year's "Hitler's Birthday" in the woods near Wodzisław Śląski.
Zbigniew Ziobro has confirmed that one of the aspects of an investigation conducted by the public prosecutor's office is the issue of organizing money, as well as the invitation of a television journalist.
– The entire story of "Hitler's Birthday," organized by a group of several people in the forest, has greatly damaged the image of Poland in the world. This is an indisputable fact. It was an event worthy of the biggest conviction, especially because it took place in Poland, which suffered from so much of Hitler's criminal mechanism – said the Minister of Justice.
He added that he relied on good cooperation from TVN.
In January, journalists from TVN "Supervisor" revealed the results of their journalistic survey on the activities of some Polish national environments. After publication of the material, Prosecutor General Zbigniew Ziobro instructed the regional prosecutor in Katowice to investigate the case. They were initiated by the District Prosecutor's Office in Gliwice.
"From the testimony of Mateusz S., the organizer of the" birthday party "to which the portal came, however, it seems that the whole event was ordered by mysterious men and was a masquerade for which the organizer paid 20,000 zloty" – read on the website of the portal .
"But the commissioners had one condition:" Anna Sokołowska "should be invited to a" birthday party "Who is this woman? In fact Anna Sobolewska – journalist" Supervisor "and co-author of the reportage was added.

Put your wishes on Poland!
We invite you to wish for a birthday for the reborn Poland, which ends on November 11 with 100 years. We are pleased to publish the most interesting of them. The form of the wishes sent is arbitrary – video, photos, and finally written, honest.
We run away every 100 years of politics and disputes. We are waiting for your wish for Poland!
Mail: [email protected] SMS / MMS: 601 600 100
source:
tvp info, wpolityce.pl