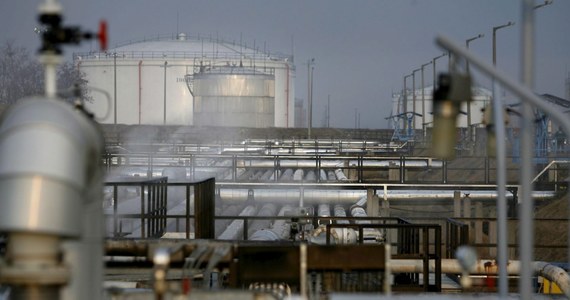 The International Energy Agency reports that the Polish government has informed it of the launch of state oil reserves. Lotos also informed about obtaining permission to access these reserves. The opening of strategic reserves of raw materials is related to the halting of Russian oil transport by the Druzhba pipeline.
In less than a week after Russia's contaminated oil supply is stopped, the FRIENDSHIP pipeline is shut down, the Paris-based International Energy Agency states that Poland has officially announced its intention to reach reserves – accumulated in the event of a shortage of supply. This is announced by the renowned S & P Platts news agency, which specializes in raw material information for 120 years.
Poland has announced that it is launching extraordinary oil reserves to keep its two refineries in normal operation – gives the agency – quoted by S & P Platts.
According to the Polish authorities of the oil companies Orlen and Lotos, the shutdown of the pipeline does not jeopardize the continuity of fuel production in Poland. According to this information, thanks to Gdansk Naftoport and the possibility of launching gas transmission through the Gdańsk-Płock pipeline on the other hand, the largest refinery in Płock in this region of Europe can keep production without a pipeline from Russia via Belarus.
On Monday, the Czech government announced on Tuesday that Hungary was achieving state oil reserves. The Polish Energy Ministry has not issued a statement today. Oil depots are managed by the Material Reserves Agency subordinate to the Ministry of Energy. In accordance with European Union rules, accumulated stocks of raw materials must be sufficient to maintain production without supply for at least 90 days.
Russian President Vladimir Putin acknowledged the issue of oil pollution in the Druzhba pipeline for very serious economic, material and visual damage to the country. Putin met with Head of Transneft Nikolai Tokarev on Wednesday.
Russian President commissioned Transnieft to review the pipeline quality control system.
Self-control is not enough. Change the system. It is necessary and inform Prime Minister Dmitry Medvedev – he said.
Tokarev explained to the president that the reason for contamination of oil flowing through the Przyja jeń pipeline is the operation of a private company from the Samara region, which, by sending oil, violates all technological standards.