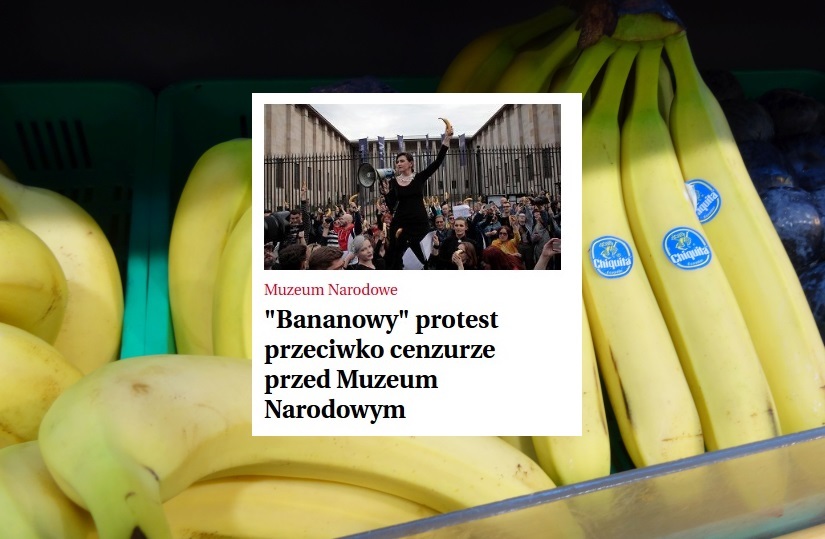 Hundreds of Varsovians attended the "Banana Eat in Front of the National Museum" campaign on Monday. The event was organized in protest against the decision to cancel the work of Katarzyna Kozyra and Natalia LL from the MN exhibition
– informed the Polish news agency.
READ ALSO: ONLY WITH US. Redbad Klynstra-Komarnicki on environmental pressure on "banana protest": something about totalitarian terror in this
It happened that standing bananas in front of the National Museum building became a source of excitement for "Gazeta Wyborcza". The Czerský magazine described the entire incident in detail and provided material for the photo and film gallery.
During the action, the bite "For Free Art", "For Sex Education Without Prudery", "For All Artists Trying To Censor", "For Free Choice" and "For The National Museum Not Become A Nationalist Bastion" was one.
– "Wyborcza" is happy.
READ ALSO: Piotr Gliński jokes about celebrity hysteria: Life is interesting. I learned that I censored some bananas
Internet users don't leave a dry thread on the absurd story:

author:
Is madness?
Events, behavior and thoughts that cannot be rationally explained …