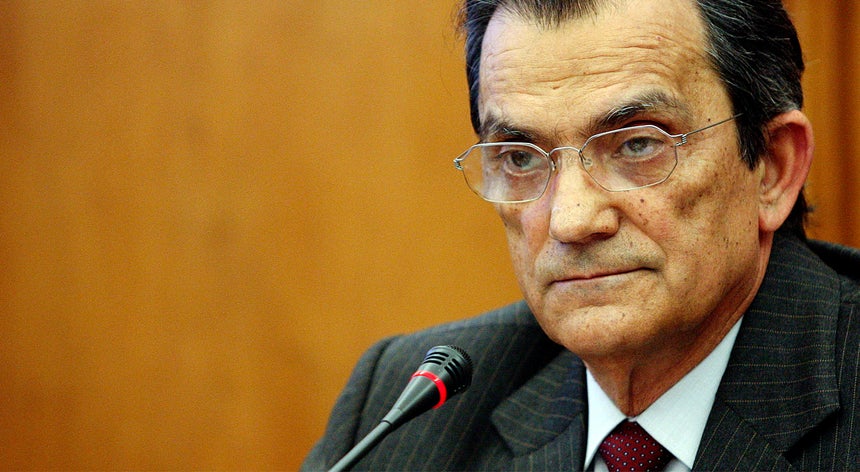 Oliveira e Costa is sentenced to 12 years in prison for two crimes of qualified ridicule. According to Oliveira and Costa, the panel of judges is defined as a mitigating age (83 years) and the serious health of former President Banco Português de Negócios.
Arlindo de Carvalho is sentenced to six years in prison for a crime
qualified fraud and other tax fraud, the same punishment that was
applies to José Neto, a partner of Arlindo de Carvalho in the company
Expansion of furniture.
The company was sentenced to a fine of € 85,000.
In order to apply the sanctions against Oliveira and Costa and Arlindo de Carvalho, Judge Maria Joana Grácio emphasized the fact that both exercised public and political functions, given that there had been "intense misconduct" of the facts that had been proved and convicted.
Luís Caprichoso and Francisco Sanches were sentenced to 10 years in prison, while Coelho Marinho and José Monteverde, BPN summit administrators, were sentenced to four years in prison.
The jury of judges understood that all convicted defendants are dealing with "very serious anger" and that they have "occasional, greedy, ruthless" attitudes.
Only Ricardo Oliveira was acquitted of the accused. This accused was subject to the highest debt of at least five million.
When he left the court, João Nabais, a lawyer for Arlindo de Carvalho and José Neto, revealed that he would appeal against the decision. Nabais considered it "absurd" that a group of judges believed that his clients deceived the Portuguese bank because no ordinary citizen could do so, only the managers of banking institutions.
In the final charges, the Public Prosecutor's Office filed an executive sentence in October last year for Arlindo de Carvalho, former Health Minister Oliveira and Costa and other accused in the process.
Attorney João Paulo Rodrigues then gave all the facts as evidence in an exclusive office. He equally understood that he did not prosecute qualified tax frauds involving Arlindo de Carvalho and José Neto, a partner of the former minister in the real estate business Amplimóveis.
In 2000, according to the government's Oliveira and Costa, the former administrator, Francisco Sanches and Luis Caprichoso, decided to extend BPN's business to non-financial sectors, real estate, tourism, and new technologies to avoid Banco de Portugal.
Prosecution has shown that managers used "trusted third parties" to act as "trustees" in investment projects that were in fact owned and owned by a group that owned BPN.
The prosecutor also concluded that Arlindo de Carvalho and José Neto illegally received approximately EUR 80 million from BPN and Banco Insular de Cabo Verde as trusted business men under the direction of Oliveira Costa and other directors of Sociedade Lusa de Negócios.
Source link