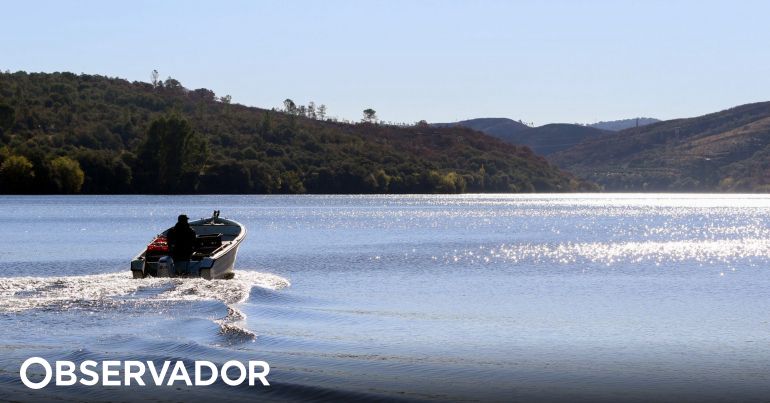 The Quercus Ecological Association condemned this Saturday for an abnormal presence and a "massive" aquatic plant several kilometers in the international section of Tagus and its tributaries Ponsul and Aravil in the Castelo Branco district.
"Quercus Castelo Branco appeared in several places in the international Tagus, in the international part of the Tagus River and its tributaries Ponsul River and Aravil River, the abnormal presence of a large number of aquatic plants in tens of kilometers, which in the first analysis seems to be a water duck sp.), "ecologists explain in their statement.
They also point out that these phenomena reducing the amount of light entering the body of water and reducing the level of dissolved oxygen in the water, which further aggravates its quality.
These "phenomena are an indicator of imbalances in ecosystems and are the result of pollution, leading to eutrophication of rivers and causing significant deterioration in the quality of water bodies," the statement said.
Lusa, a source of the Portuguese Environmental Agency (APA), confirmed the situation and explained that the Ponsul River represents the surface of water covered by Lemna sp., Whose common name is a water lens, a non-toxic aquatic plant that can be used to feed animals.
"The occurrence of this flowering is due to a high level of phosphorus, one of the parameters responsible for the ecological status of Bom, in the Ponsul River, between Senhora da Graça (near Idanha-a-Nova) and Cedillo (Spain) the phosphorus content comes from urban, agricultural and livestock production, "APA said.
Quercus, who warned the authorities about this phenomenon, emphasizes that in recent years, due to the degradation of the quality of the Tagus River water with nutrient concentration from pollution, often appears "bloom of the algae", the formation of carpet dense vegetation on the surface.
Ecologists urge the authorities to support the investigation of the origin of this phenomenon and to strengthen river monitoring resources so that Portugal can meet the European Water Framework Directive.
Compare up to four of all available cars in the market next to each other.
Try it now
Source link