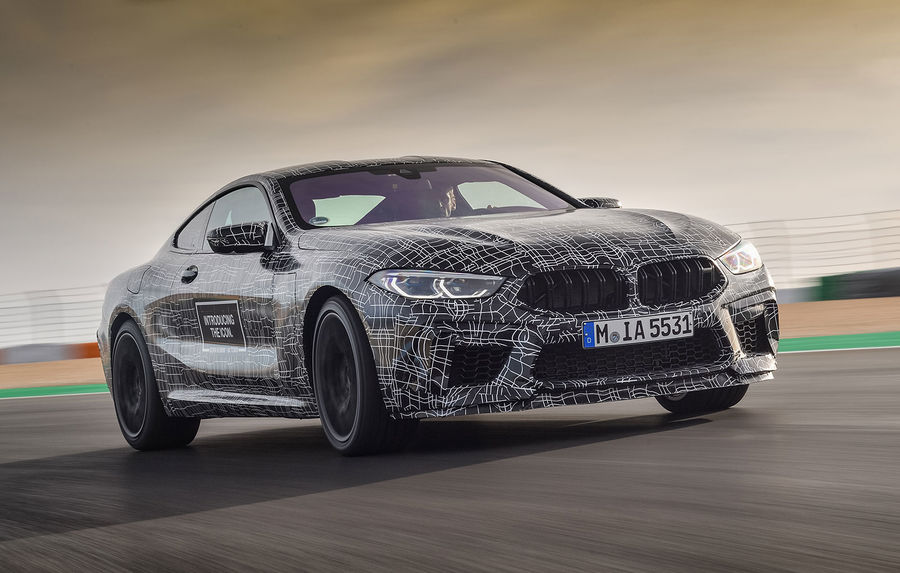 BMW released the first photos and details of the future of the M8 Coupe. The performance model will be introduced in 2019 and will be equipped with a V8 engine capable of delivering "over 600 horses". Full M xDrive traction is part of the "pack" prepared by the Germans.
In 2017, at the Frankfurt Motor Show, the BMW M8 GTE was introduced for resistance training. Several months later, the Germans introduced the production version of the 8 Series Coupe and a few days ago I became familiar with the 8 Series Convertible series.
Now the German manufacturer has released the first M8 Coupe. Photos are taken during tests on the Estoril circuit, which is a sign that the development of the model ends.
The 8 Series Coupe has been carefully crafted so that the future M8 Coupe offers top-class dynamic behavior. Inspired by the version of the M8 GTE, German engineers have made a number of curtain enhancements and have developed an M8 Coupe that is capable of delivering impressive performance. Depending on the driver's wishes, adaptive suspension offers three settings: Comfort, Sport and Sport Plus. The M8 Coupe also has an improved steering system with two modes: Comfort and Sport.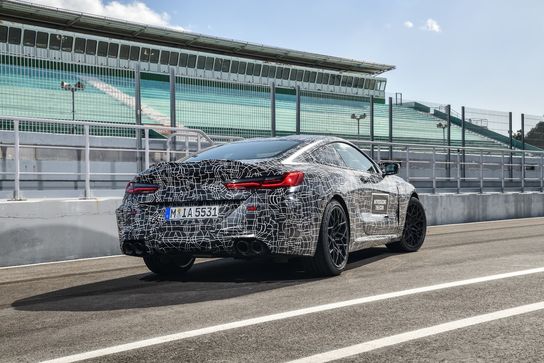 By default, the new M8 Coupe offers a 395 mm front and 380 mm rear braking system. Customers will also be able to choose carbon-ceramic M-discs with a diameter of 400 mm on the front.
Still, the Germans offer 19-inch wheels, but optional customers can choose a 20-inch "UHP" (ultra-high performance) tire.
Under the hood, the BMW M8 Coupe "hides" the V8 capable of delivering "over 600 horses". German builders did not report the engine's engine torque, but the V8 also produces 750 Nm (the value developed in the M5 and M5). The sources of petrol engines are controlled by an 8-speed Steptronic automatic transmission with Drivelogic drive and a full M xDrive traction system. It offers several ways of rolling according to the wishes of the driver.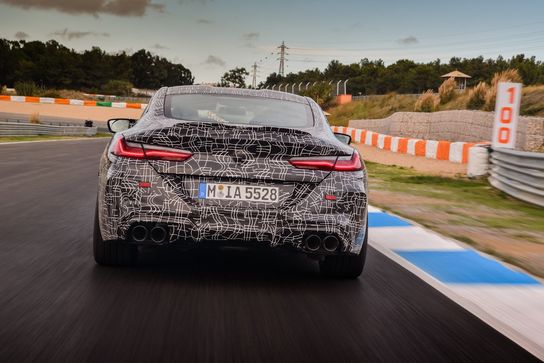 Like the M5, the new M8 Coupe will always be launched in 4×4 mode where xDrive is active. However, this behavior will be one way towards the rear axle. DSC (Dynamic Stability Control) is also active at start-up, ie Army Systems that maintain adhesion and stability. The DSC system can be interrupted on three levels: 4WD, 4WD Sport and 2WD.
According to the company's representatives, the new M8 Coupe will be on the market in 2019. Engineers and designers are already working on the M8 Cabrio and the M8 Gran Coupe.