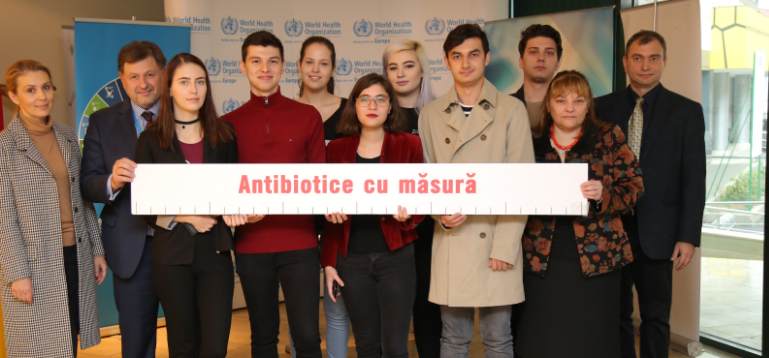 Press Release
The state of bacterial resistance and the use of antibiotics in Romania in 2017
Resistance to antimicrobials is an increasing threat to public health around the world. It is estimated that 700 000 people die each year due to multiple bacterial infections, of which 33 000 in the European Union. Estimates based on data published in 2015 rank Romania as the third largest among EU countries to the impact of infections caused by antibiotic-resistant bacteria (an estimate of 1,740 deaths, long-term health effects).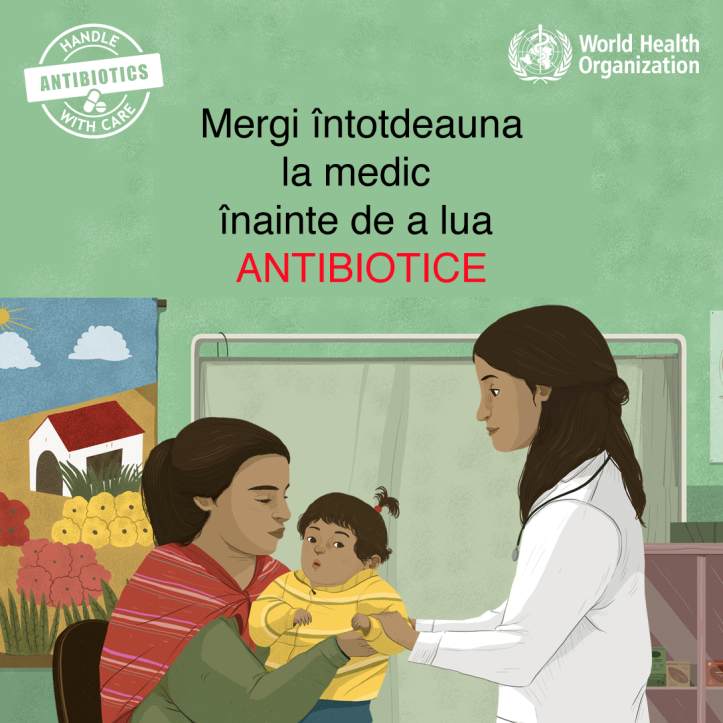 According to the report of the European Center for Disease Control (ECDC) in Romania, there is a slight tendency in 2017 to reduce the overall consumption of antibiotics in human medicine (by 12% compared to 2015) but to maintain the increased consumption of reserve antibiotics and those at high risk of choosing resistant bacteria, particularly in the hospital sector.
Preliminary results of the current study of the prevalence of hospital-related infections (nosocomial) and antibiotic use in hospitals conducted in 2017 suggest persistent over-prescription of antibiotics (perioperative prophylaxis lasting over 24 hours in more than 80% of patients receiving antibiotics on that day). Healthcare-related infections in this study are 5.9% of all patients after ECDC / INSP validation (number close to EU Member States), which, of course, exceeds the routine reporting of only 0.53% of patients released.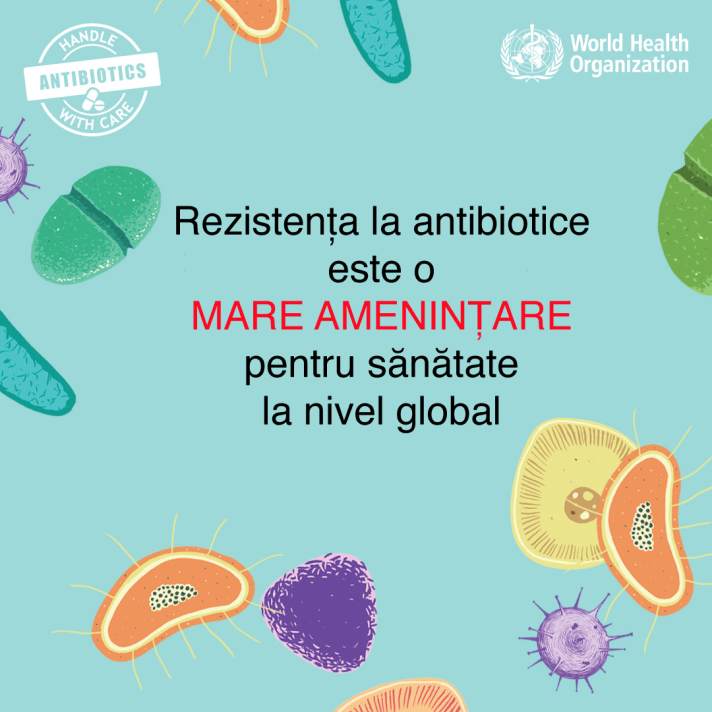 The information was presented at a seminar organized by the Romanian Microbiology Society, in cooperation with the World Health Organization Board for Romania on Thursday 15 November 2018. The seminar focused on resistance to antimicrobial agents. The seminar was held during the World and European Week on the use of antibiotics, which is marked annually in November. On this occasion, data on the resistance of bacteria involved in the production of invasive infections and consumption of antibiotics at European Union level, including Romania, were submitted by 2017.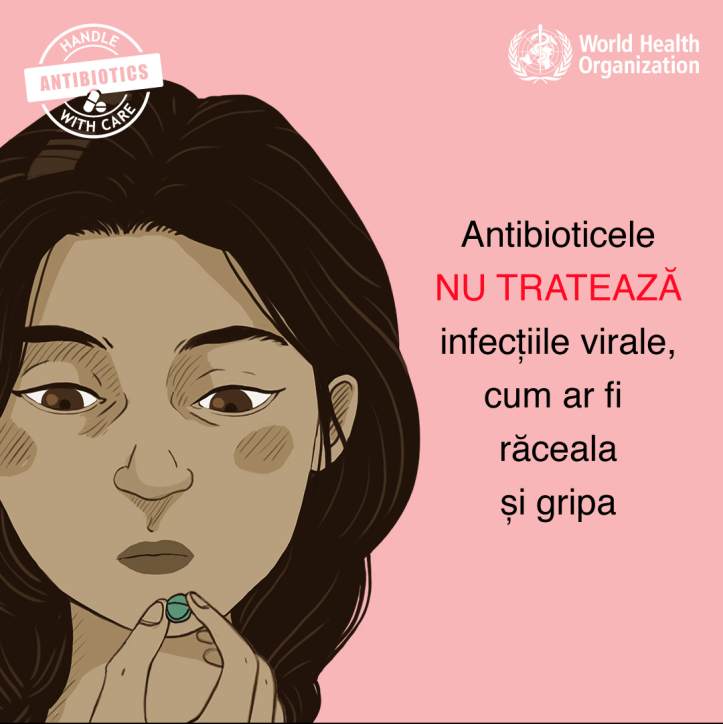 The event was attended by prof. Dr. Alexandru Rafila, President of Romanian Microbiological Society Prof. Dr. Adrian Streinu-Cercel, Director of the National Institute of Infectious Diseases "Prof. Prof. Dr. Gabriel Adrian Popescu – National Institute of Infectious Diseases" Prof. Dr. Matei Balş "Bucharest, Dr. Diana Paun, State Council in the Presidential Administration Dr. Matei Balş" in Bucharest, Dr. Roxana Şerban – National Institute for Public Health.
A World Antibiotic Awareness Week
In 2018, an antibiotic awareness week, which will take place this year on 12-18 May. In November, the WHO and its regional office for Europe joined the Food and Agriculture Organization of the United Nations (FAO) and the World Organization for Animal Health (OIE) to encourage the governments of the Member States to use an integrated approach to SINGLE HEALTH in response to the emergence of antimicrobial resistance, threatening public health, advances in medicine over recent decades, and global economic development.
The serious situation in which we find ourselves is explained:
Excessive or inappropriate use of antibiotics in the treatment or prophylaxis of human infections
Wide use of antibiotics in animal husbandry and fish breeding, including antibiotics belonging to the same classes
The fact that multi-resistant bacteria can be transmitted both among humans and animals
Consumption of food containing small amounts of antibiotics introduced into animal feed
Environmental pollution of antibiotics used in the human and veterinary sector
To reduce resistance to antimicrobials, O.M.S. together with UN agencies, has developed the concept of ONE HEALTH that allows integrated surveillance and implementation of the necessary measures in all areas that affect this natural phenomenon but which are reinforced by human activities.