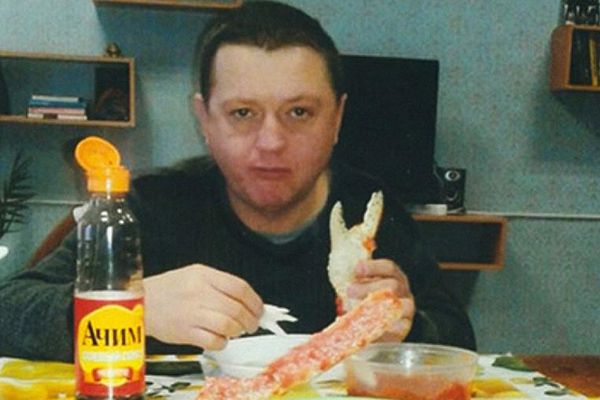 Photo of crab dinner and red caviar Vyacheslava Tsepovyaz in a high security colony may be fake. Such an opinion in the interview for the Izvestia newspaper was expressed by the Chairman of the Human Rights Council Mikhail Fedotov.
"In the epochs of fake reports, it can not be ruled out that it was a computer photo shoot," he said, expressing confidence that "the Prosecutor's Office and FSIN will verify it." "If these photos do not look fake (it can not be ruled out), it will be a good lesson for the entire sentence performance system," Fedotov said.
The human rights activist also noted the benefits of "moral shock" for society: "In my opinion, our company has successfully passed this test.
"In this story, I am particularly concerned that the holidays were filmed on a mobile phone, and there are frameworks in which the convict speaks about his cell phone, not only a gross but also a demonstrative violation of the internal rules of the current legislation," Fedotov said.
At the end of October, photos appeared in the media in which Tsepovyaz went to colonies with crabs, red caviar and kebabs. FSIN has admitted that the images are authentic but produced in 2015. After publishing in the department, they conducted an internal audit during which they detected violations of internal regulations and fired several employees.
Vyacheslav Tsepovyaz is one of the accomplice of gang leader Sergei Tsapka, who worked in the Kushchevskaya village on Krasnodar territory between 1990 and 2000. In autumn 2010, members of the gang, commanded by the leader, invaded Ametov's family and killed 12 people, including four children. In 2013, Tsepovyaz was sentenced to 20 years in prison, later reduced to 19 years and 10 months.
More dark and strange messages in the Channel Telegram "Belt Bottom". Log in!
Source link