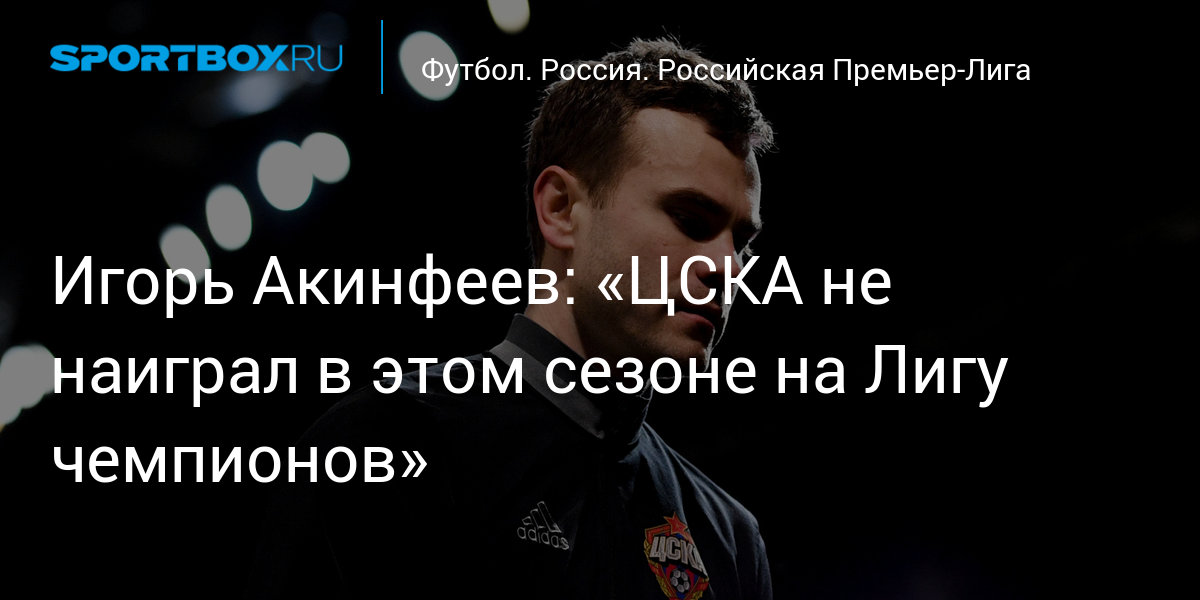 Photo: © RIA News / Alexey Filippov
CSKA Moscow goalkeeper Igor Akinfeev shared his opinion on whether CSKA deserved to play in the Champions League next season.
Did CSKA play in the Champions League this season? I think not. This is if it is to be objective and honest before everyone. But there are still four tours.
CSKA lacks stability. Don't forget players 19-21 years. The oldest is me. I apologize for this expression, old fart, then Kirill Anatoliyev Nababkin goes. Even the same Georgy Schennikov recently turned 28! I think it's all in my head associated with psychology.
For example, after winning over Real Madrid in Moscow, it was clear that there was some kind of euphoria. Now they seemed to have to beat Amkar, Ufu, and all the others on one leg. But that won't happen – it's not just football, life will not forgive such mild moods.
I believe that after a year or two, the psychology of children will be equal, and I hope to see CSKA as in the days of Valery Georgievich Gazzaev when they were all young and green, but everyone and everything won, the captain of the red and blue TV channel in Russia said 24 .
Recall that after the 26 laps, Viktor Goncharenko's team is on the fourth line, which has 44 points in the property.