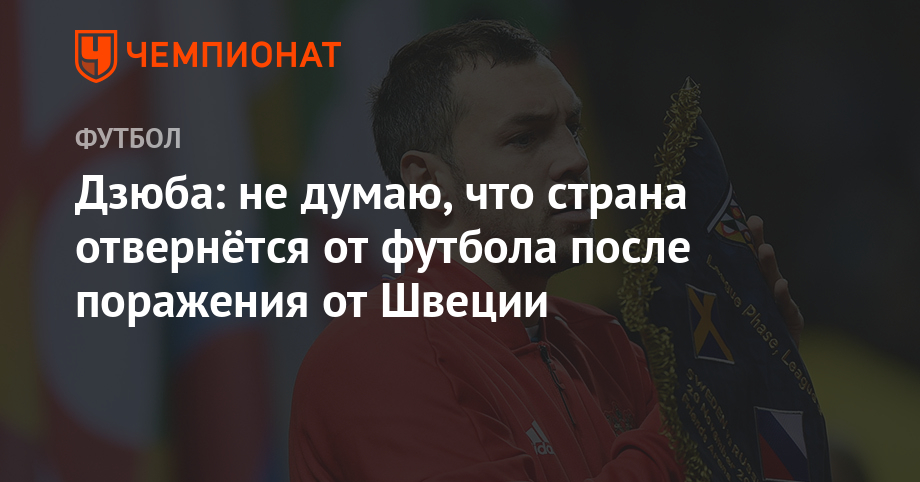 Dziuba: I do not think that after the defeat of Sweden, the country will turn away from football
Russian striker Artyom Dzyuba after the defeat of Sweden (0: 2) gave a comment at the distance of the group in the League of Nations group.
"I often communicate with fans, it's very nice that the country turned to football, we really appreciate it, it's nice to get a gift from the fans, of course, it's not the best time for all of us, but in any case it is a great honor for me. It's a shame we lost today. Loss in case.
Are the countries turning away after these defeats? First of all, he did not notice our indifference. Second, there were 4-5 key players. I think so many key players from the team – it will play badly. The Germans are very strong and it is a friendly match whose level must be understood. We felt it at the World Championship. Swedes are a little different. It's a shame: they're very organized, well off the hips and standards. We all knew that. It was impossible to give up in the fight. In Kaliningrad we won the battle and had some advantage. We lost here, so we missed it. It was a better and continually created chance, "said Mikhail Goncharov Dziuba, the correspondent of the championship.
Dziuba: I do not think the country will turn away from us. There was no indifference
The captain of the Russian national team clearly explained why the end of the year was so bad for our team.
Source link