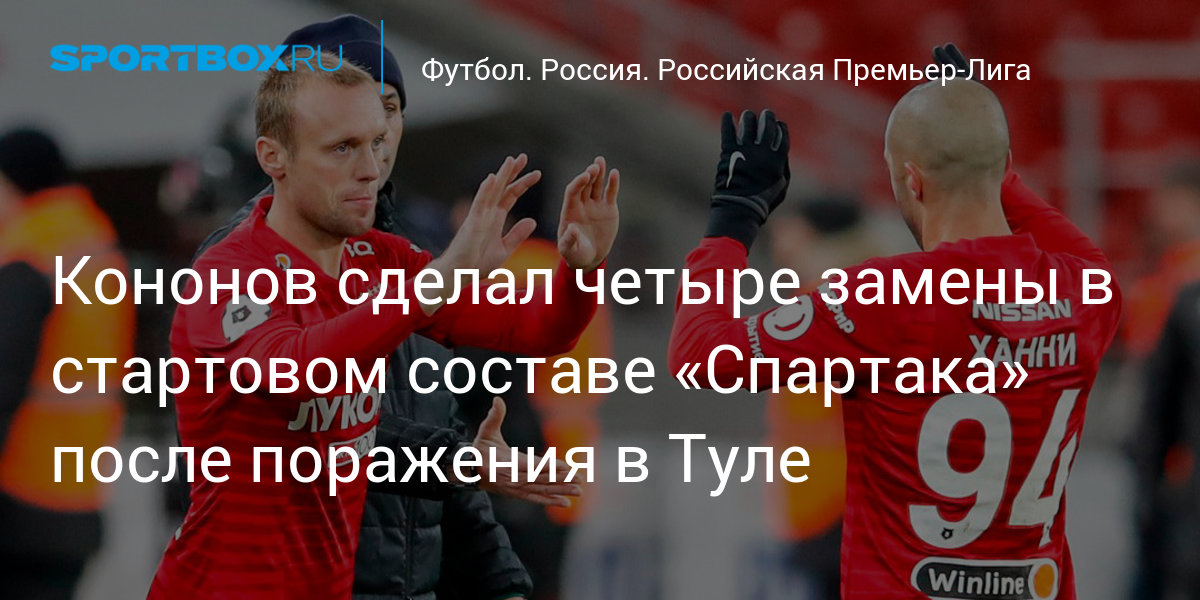 The start list "Spartak" and "Rubin" were published for a personal meeting of teams in the 26th round of the Russian Championship.
Note that the red-white head coach, Oleg Kononov, has made four substitutions compared to the last round match with Tula "Arsenal" (0: 3). This time Alexander Lomovitsky, Sofian Hanni, Salvatore Bokketti and Denis Glushakov will start the game from the first minutes.
Startup line "Spartacus": Maksimenko, Zobnin, Bokketti, Jikia, Ayrton, Glushakov, Guliyev, Fernando, Hanni, Luis, Lomovitsky.
https://twitter.com/fcsm_official/status/1122881953605222400
"Rubin" Initial Report: Konovalov, Kalinin, Sorokin. Kombolov, Uremovich, Tsallagov, Podberezkin, Bashkirov, Konovalov, Poloz, Bayramian.
https://twitter.com/fcrk/status/1122883056904306688
The meeting will take place on Monday in Moscow.
Check out the live broadcast of the match "Spartak" – "Rubin" April 29 at 6:55 pm (Moscow Time) on the channel MATCH PRIME, sportbox.ru and matchtv.ru, as well as in the mobile application Match Club.
Spartak – Ruby. Russian Premier League. 26 laps