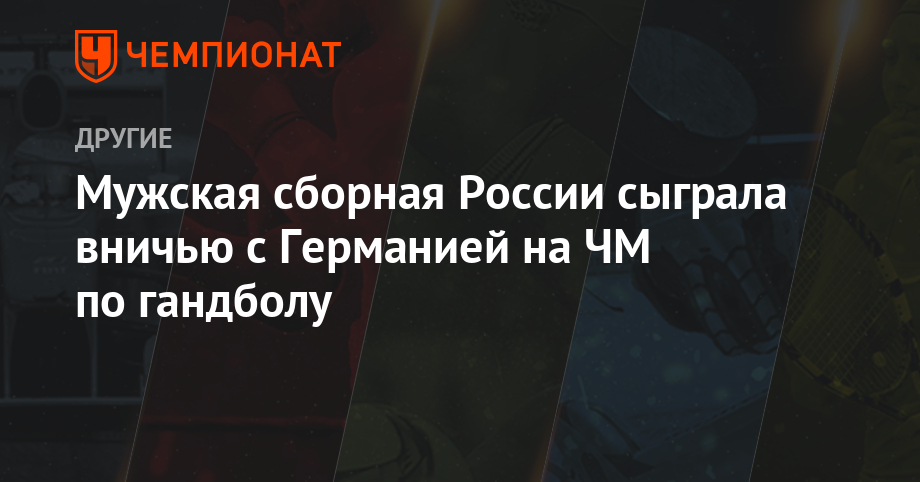 The Russian men's team played a draw with Germany at the handball world championship
The Russian men's national handball team was tied to the German team in the group stage of the World Championship. The match in Berlin finished 22:22.
The Russians lost – 18:21, but Timur Dibirov (twice) and Dmitry Zhitnikov scored a minute before the end of the game. The Germans took control again, but Russia saved one point – Sergey Mark Kosorotov scored in the last few seconds.
Dibirov became the most productive participant in a meeting with the Russians, who sent 8 goals to the German team. Four times scored by Daniel Shishkaryov.
The accusations of Edward Koksarov are the second time in the tournament after the start of a meeting with the Serbian team (30:30). In the second round, the Russian handball players defeated the Korea team – 34:27. Germany has won two victories before meeting Russia.
Handball. World Cup. Men from Berlin, Germany
Group A. Third round
Russia – Germany – 22:22 (10:12).
Source link