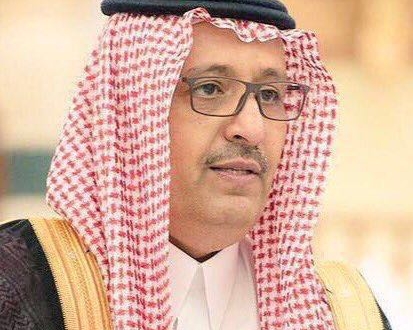 Citizen – Ibtahal Mesfer al-Ghamdi – Baha
A new voice for the Al-Baha humanitarian situation, citizen Awatif al-Ghamdi, where the difficult living conditions between the rented and the dilapidated house were imposed, loses basic living needs and hiding places under his roof, a small family of two children, one of whom suffers three daughters and their four-year-old granddaughter, and the failure of charities to help them.
Hania and Al-Khair respond:
Prince Hossam bin Saud, the emir of the Baha, urged a citizen to visit him in his office to listen to her situation and to meet her demands in a quick response after less than 24 hours of appeal through the media, where he was admitted to office on Monday.
According to Al-Ghamdi, Amir Al-Baha, with haniya words and a smile that did not go along with her, "Abshari and Amri to satisfy you", she fulfilled her demands and directed her needs and her children and solved their problems and consider providing a charity house for her in the coming months. .
Awatif al-Ghamdi thanked "Citizen"Thank you for the hospitality and acceptance of him and the staff and managers of the Emirate. Thank you for the size of the sky to Hossam al-Khair for what he gave me and to my smile." "You and every Saudi woman will judge you on my head and eye. I was very glad to meet him and to see my father, let God be merry on him, with me, to see me where my father worked the king of Saul's ruler, let God be merciful to him.
Failure to post charitable organizations:
Al-Ghamdi confirmed she knocked the charity's door for financial assistance and paid rent and house furnishings, but only good people helped her to provide some simple furniture and food supplies.
"I lived in my favorite home for my parents and he became exhausted and my help was rejected on the grounds that I did not own a house or belonged to my children." After moving to the rented apartment, I submitted all the documents required by the maintenance organization, and continued to postpone and paid no attention to them, and I did not help them for a long time. "
"After my voice and Emir's response to my case, I was approached by charities, but I said I now have Hussam al-Khaire to lead me."
On the other hand,Citizen"Asked the Association of Charitable Charities in the yard about the state of citizenship and did not get the answer from the assembly leadership until the news.
To this day,Citizen"Development with Awatif al-Ghamdi, where the release of a status card for her son, as well as transfer and her family to another apartment to follow the emirate.