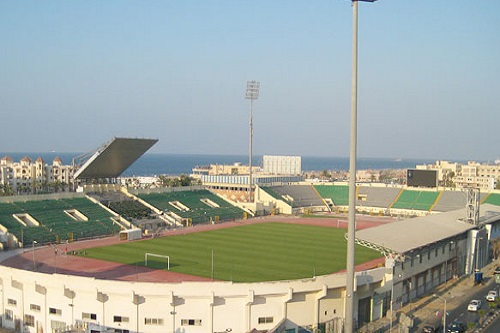 Mohamed Magdy


Posted in:
Saturday, November 17, 2018 – 23:28
| Last update:
Saturday, November 17, 2018 – 23:28

The Egyptian club headquarters, headed by Samirhaleb, received a formal letter on Saturday, in which he announced the exchange of Egyptian and Border Guards in the league.
So the match will be the first round on the fifth and fourth Wednesday evening at the Max Stadium in Alexandria, while the second match will be held at the Egyptian stadium in Port Said.
Al-Masri is expected to visit a security committee set up by the Interior Ministry to look through the Port Said stadium and preview the cameras this week and prepare a final report on the stadium's readiness to host local matches, as is the case with African matches.
The Egyptian club filed an official complaint with the International Federation of Football Association "FIFA", which demanded to play its game at the Port Said Stadium in its local game, as well as other clubs.