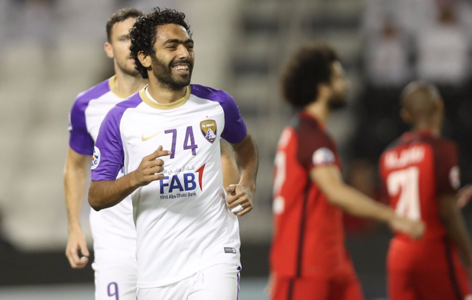 Al Ain's technical director is preparing the way for Al Ahly and Saudi clubs
---
Zahira Adel Facebook Twitter
---
Zoran Mamic, Technical Director of the United Arab Emirates, has responded to offers received by Egyptian professional Hussein Al Shahat, a team player, leaving the leader during Mercato's upcoming winter, confirming his informing the board of his compliance with his survival.
Several press releases have linked the player's name to a number of Saudi clubs alongside Egypt's Al Ahli, which confirmed his departure in January.
Video – Hussein al-Shahat to leave the eye: Why is he now participating?
"Hussein is one of the team's most important players because he is one of the players who are well versed in defense and attacking roles, and enjoys the spirit of struggle, speed and technical capabilities," Zouran said in response to a press conference. High.
"Shehat is a professional player who is devoted to everything and can not be easily compensated." The administration told me I wanted to go ahead and keep up with him, especially after I got some contacts from my friends in the Saudi League about the player's situation. "
He added, "Sometimes the player's offer level is less than the required rate, and at that point requires the player to work intensively and be ready to be able to restore his level, and in those circumstances I think that thinking about something else is unacceptable, especially if the player has the ability to produce "Shehat is currently one of the best foreign players in the UAE and the region."
Hussein al-Shahat talks about Ahl's behavior and about the difference between Cooper and Ajiri
"The official announcement of Domby and Robin will be announced after the completion of registration procedures in the World Cup team, but the idea of ​​marketing to replace Shahat players is not in line with the needs of the technical team, Dombia is good at playing in the Center Center of Defense and the Robin Center, while Shahata's roles are quite different and play in the stern and in the right wing of the team. "
Al Shahat entered Al Ain in January 2018 for a loan from Egypt Clearing, before Al Ain bought it before the end of his loan.
The 26-year-old participated in 25 performances, with 11 goals and 17 others.