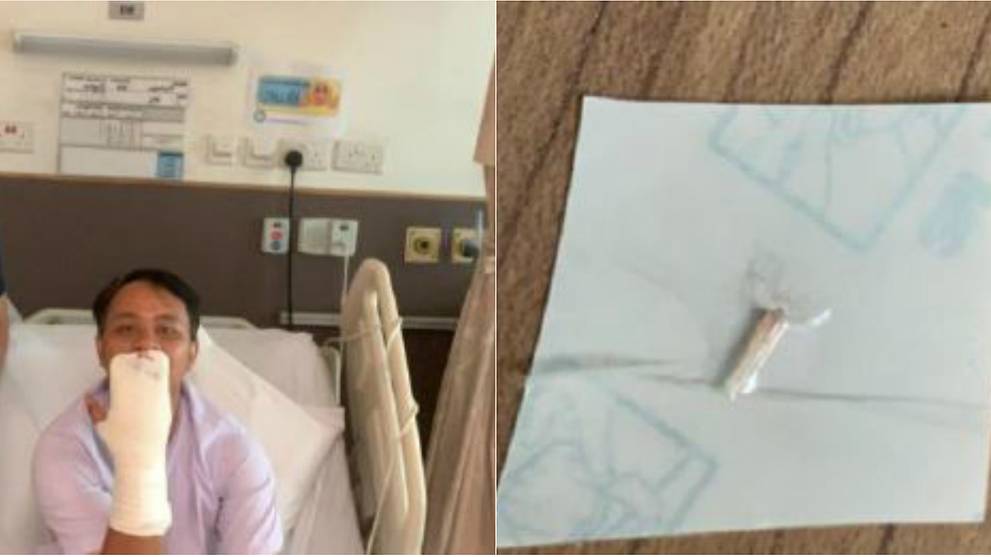 SINGAPORE: No evil or cruelty was reported in relation to the Tang Plaza snake during the capture, anti-pest agency Anticimex said on Thursday (January 31st) after investigating the claim that the animal was wrong.
AVA announced on Tuesday it was investigating the case after a social media video showed an Anticimex employee approached a 3m long python and attempted to capture the winning animal.
READ OUT: AVA is investigating the alleged maltreatment of the Tang Plaza snake

"Criminal treatment of animals is a criminal offense under the Animal and Birds Act." AVA has issued a number of guidelines for proper snake manipulation to all pest control and wildlife agencies in Singapore. "
In response, Anticimex for Channel NewsAsia said the attendees "used all the necessary parts of their body to safely move the big snake to a public place."
"The foot is no different from the hand used to try to limit the strong animal, and the human foot is stronger than the shoulder," said Tony Hurst, CEO and President of Asia Anticimex.
He added that not depositing reptiles in any way available when trying to avoid containment "could have catastrophic consequences" in crowded areas such as Tang Plaza, which is on Orchard Road.
"The situation required rapid and reactive instincts and actions in a very unstable and unpredictable situation," he said. "The importance of protecting the public will always replace other considerations."
"Moments of indecision in such situations could cause more damage, so we are grateful that the employees acted quickly when the situation demanded it," Hurst added.
The video that moves online also showed that the man who retreated to the python was a snake.
Anticimex said that the parasite control technique involved in the incident was recovered after a minor operation to remove the snake's tooth.
"Even after our technician was biting, there was no anger or cruelty to the animal, just an effort to prevent it and prevent damage," Hurst added.
Source link