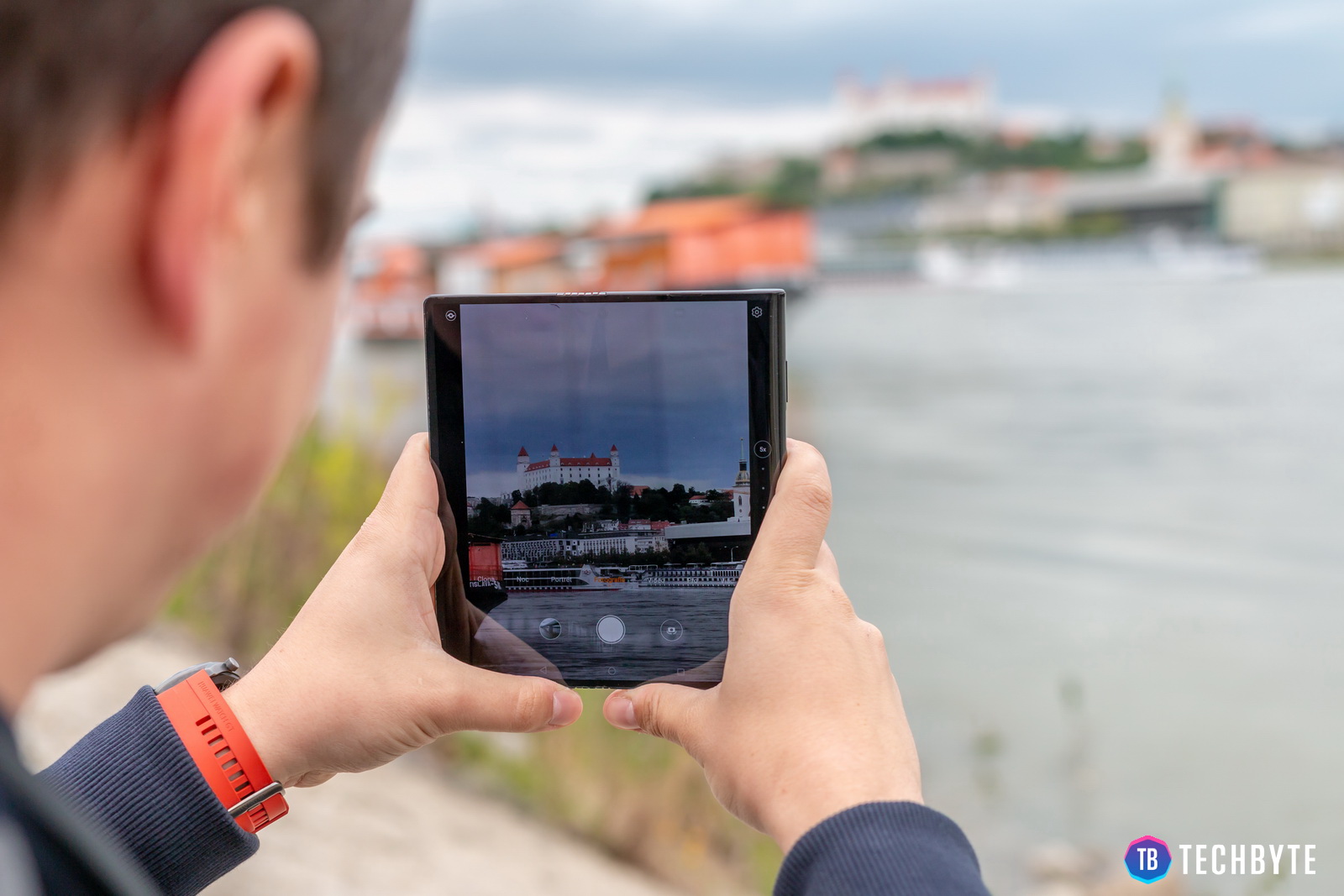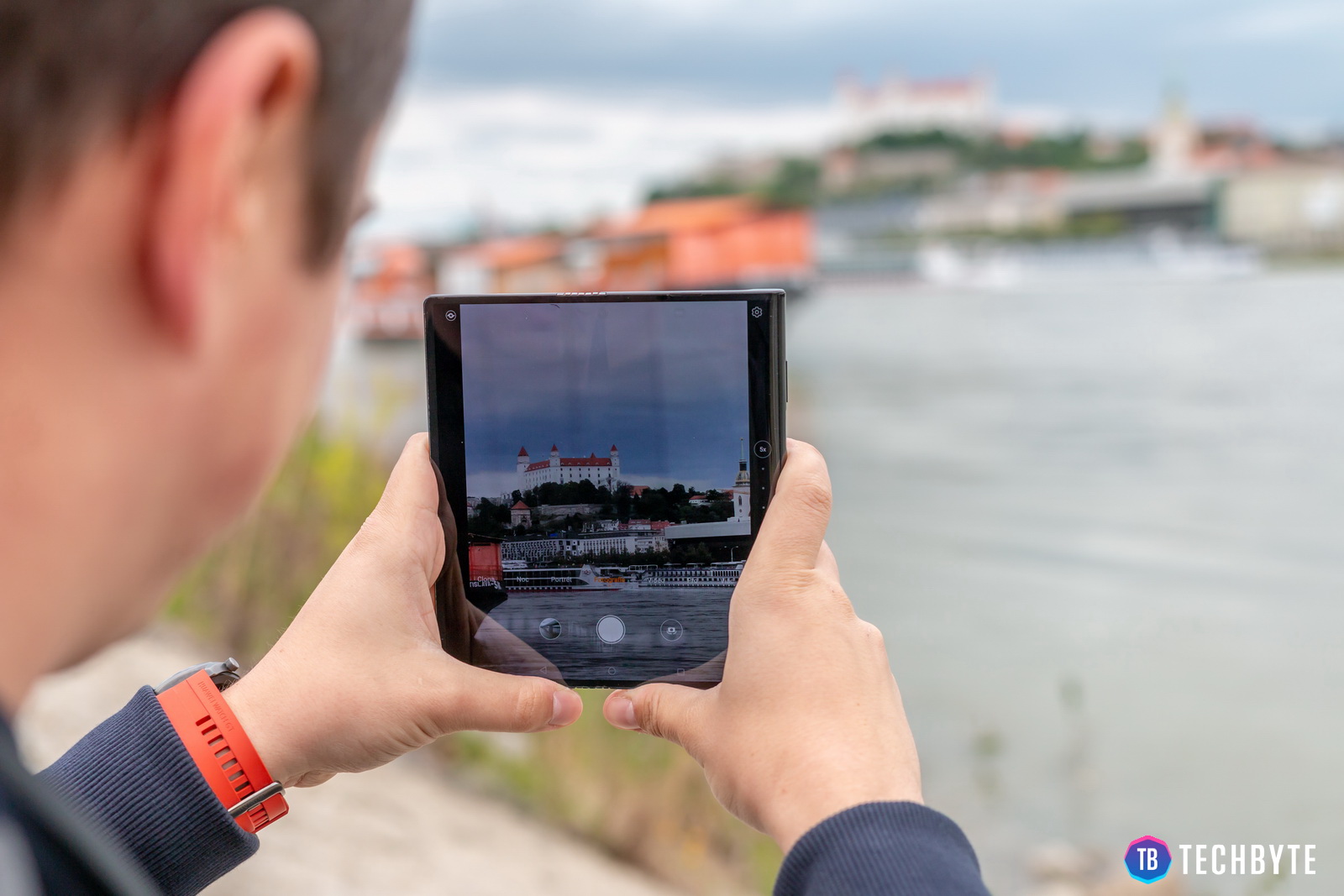 Huawei Mate X is a folding smartphone that has been discussed for several years. We have already seen the device that we have only lived in during the MWC 2019. During the past weekend, we could spend a few moments with it, which gave us plenty of time to create an initial view.
You could see Huawei Mate X during the IXPO technology festival, where we found it. However, thanks to our cooperation with Huawei, we had the opportunity to take it into our own hands and really test what the joint is bent display changing the 6.6 "or 6.38" smartphone to a full, 8 "tablet. And the result is really interesting.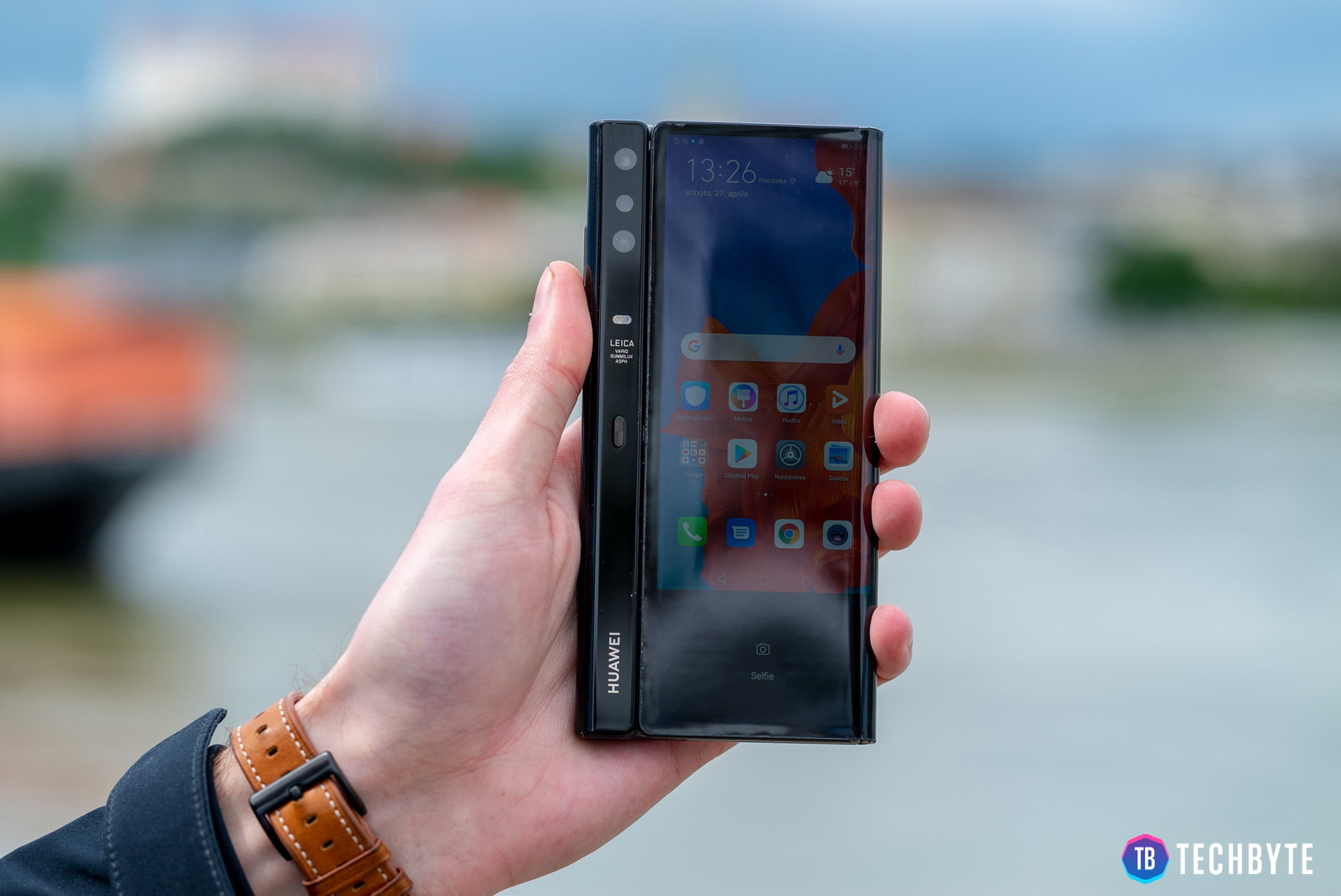 Huawei Mate X: Equipment and price
Huawei Mate X is a full-featured chipset device Kirin 980, 8 GB RAM, 4,500 mAh batteries 5G connectivity and storage that would embarrass some laptops.
With rich equipment comes a "rich" price. Huawei was a few years back known for affordable smartphones, which is clearly changing with Mate X. Huawei has confirmed that Mate X will be in Slovakia in September attack the border € 2,500Which is definitely not a little. However, a folding smartphone like this is not designed for ordinary consumers.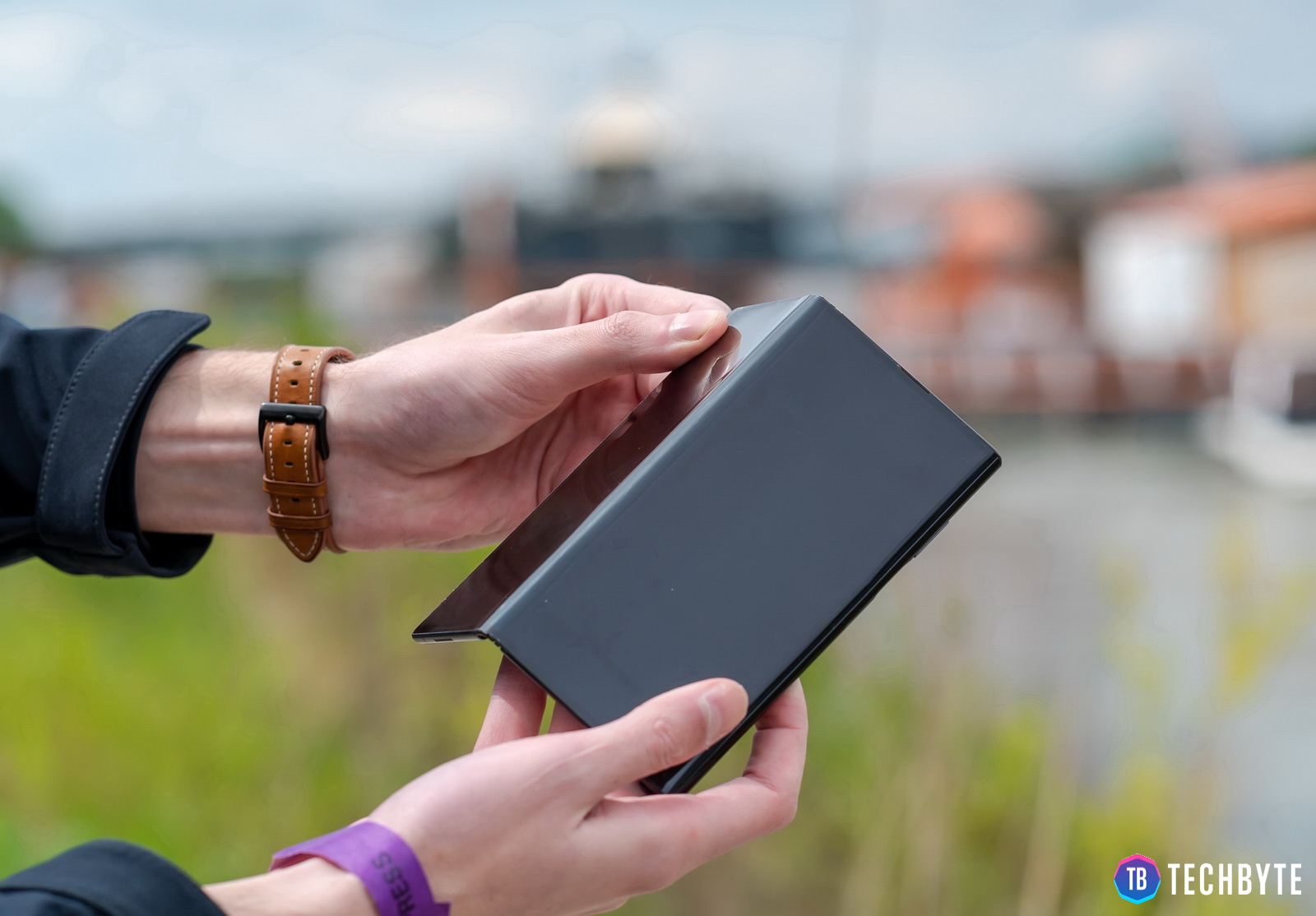 Huawei Mate X: Design and Display
Huawei Mate X is a foldable smartphone whose display you compose in the opposite direction to Galaxy Fold. This in practice means that i when folded you have access to a display that occupies the entire front surface. Samsung Galaxy Fold, on the other hand, offers a folded state just 4.6 "display with rough frames.
It is on the back small buttonThat ensures that the phone held in a folded state. When pressed, the display is released and you can spread over 8 "FullView tablet. Of course, Mate X uses OLED displayThat can turn off some pixels or even the entire portion of your display. This means that when you look at the phone while in a folded state, the rest of the large display will be turned off to save energy. The remaining pixels light up when you unfold it.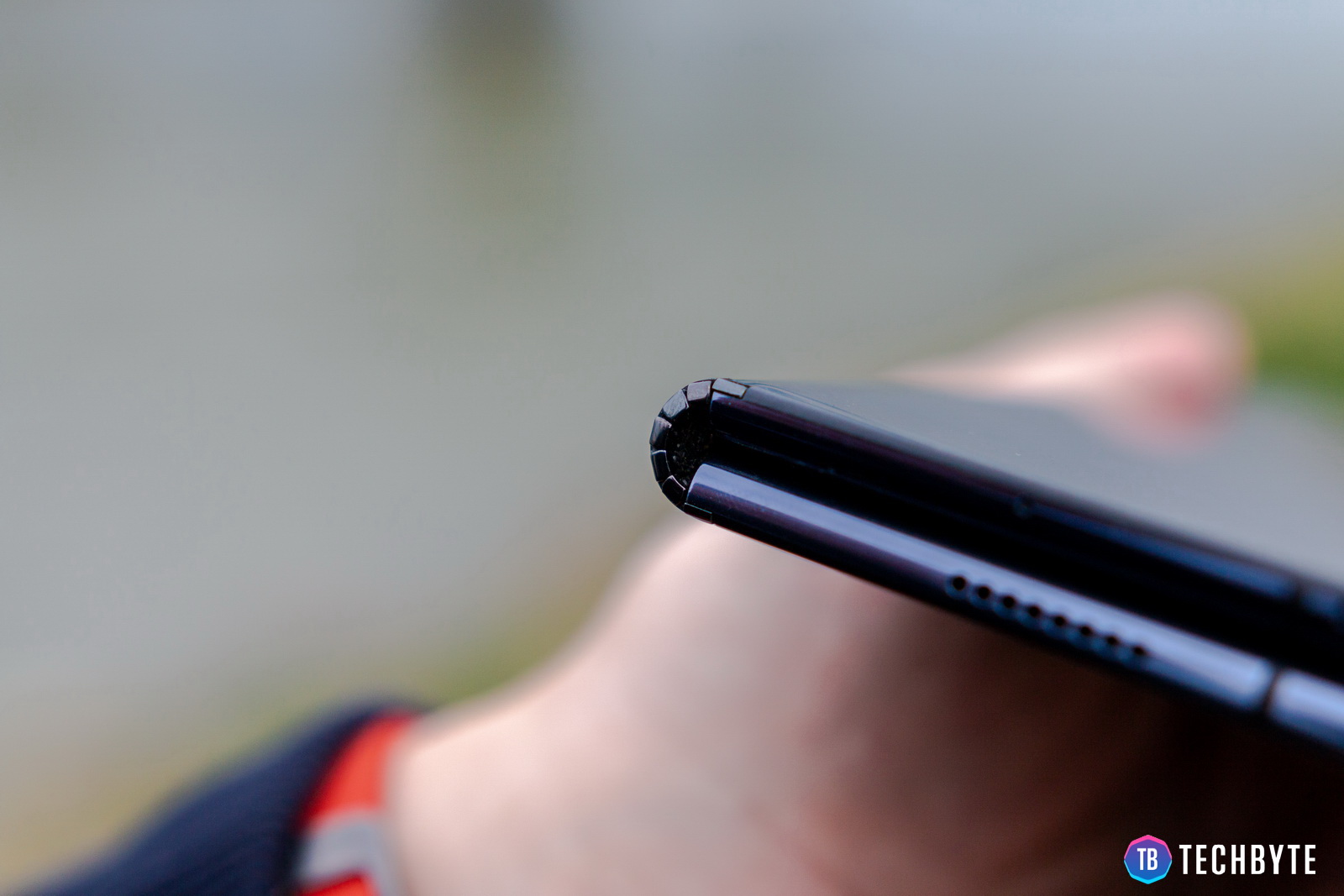 But back to design. The "back" side is located vertical baseIn which they are three cameras storedTo be same as for Huawei P30 Pro. In a short test, we confirmed this by zooming in on the Bratislava castle, which looked the same as Mate P30 Pro. Of course, we do not know whether the same photo equipment will be in the final version.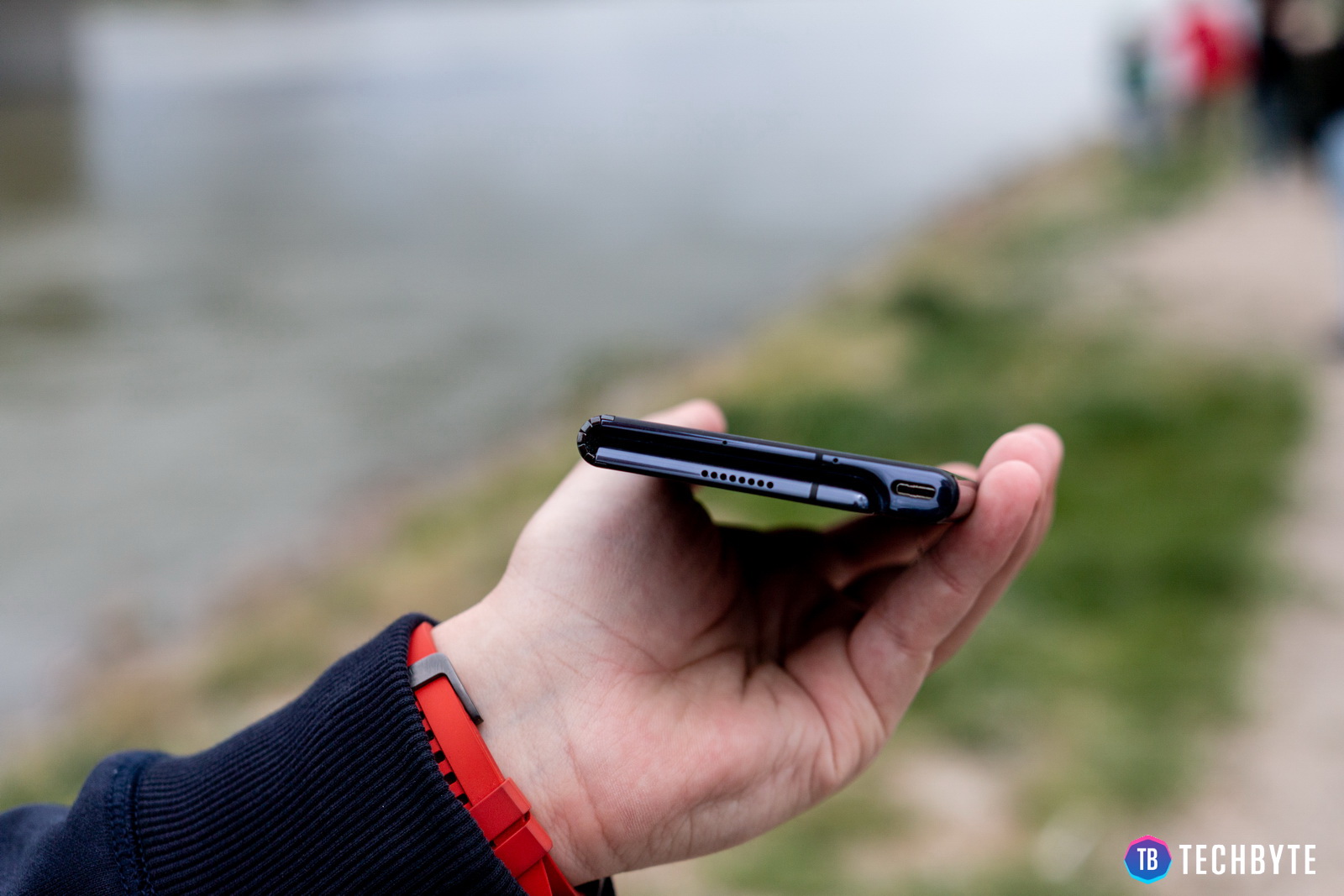 They are located on the side of the structure volume control buttons and power-off button the device it is in hidden fingerprint sensor. Huawei claims that the fingerprint reader could not integrate directly into the display because the folding display is a new technology that does not yet work. However, we are sure that they will figure out how to get it there.
On the underside we find one more USB C port for charging and data transfer.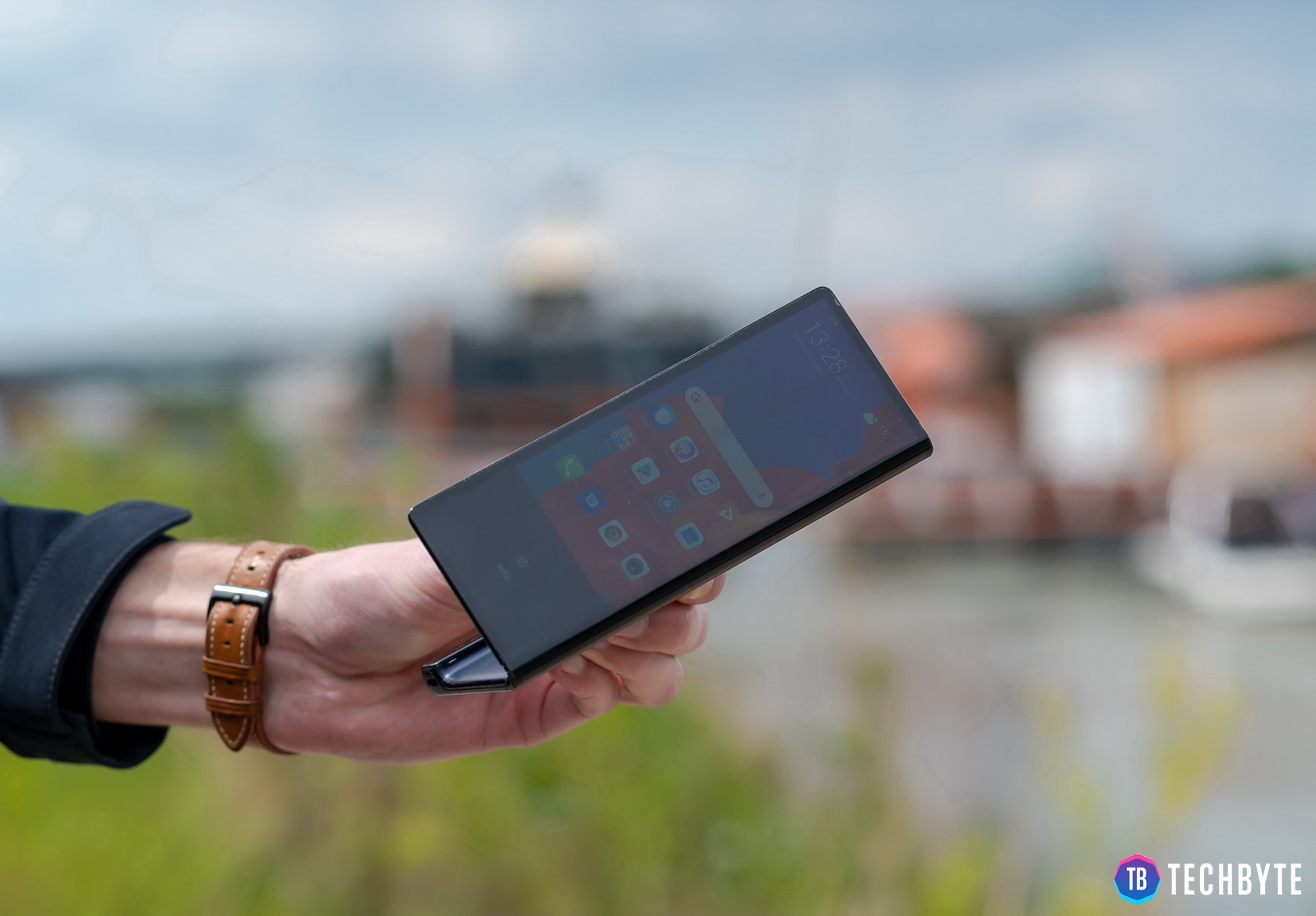 Huawei Mate X: The Greatest Weakness
Folding smartphones must also have moving parts that can be quite a large "tape" with such expensive smartphones. However, we did not feel at the test that Mate X was a big problem. The hinge was solid, sometimes too much. When we were folding, we were not afraid of anything, my teeth only began to creak when I approached the maximum 8 "tablet layout. very real to straighten it up too much and bend it in the other direction. I believe it's just a "stupid" feeling, but it was there.
Huawei has confirmed to us that Mate X in laboratory tests playfully mastered 100,000 bendsThat gives us the belief that unlike Galaxy Fold, it will survive in real-life conditions in real people. However, Fold also passed the laboratory test, so we will not jump to the conclusions yet.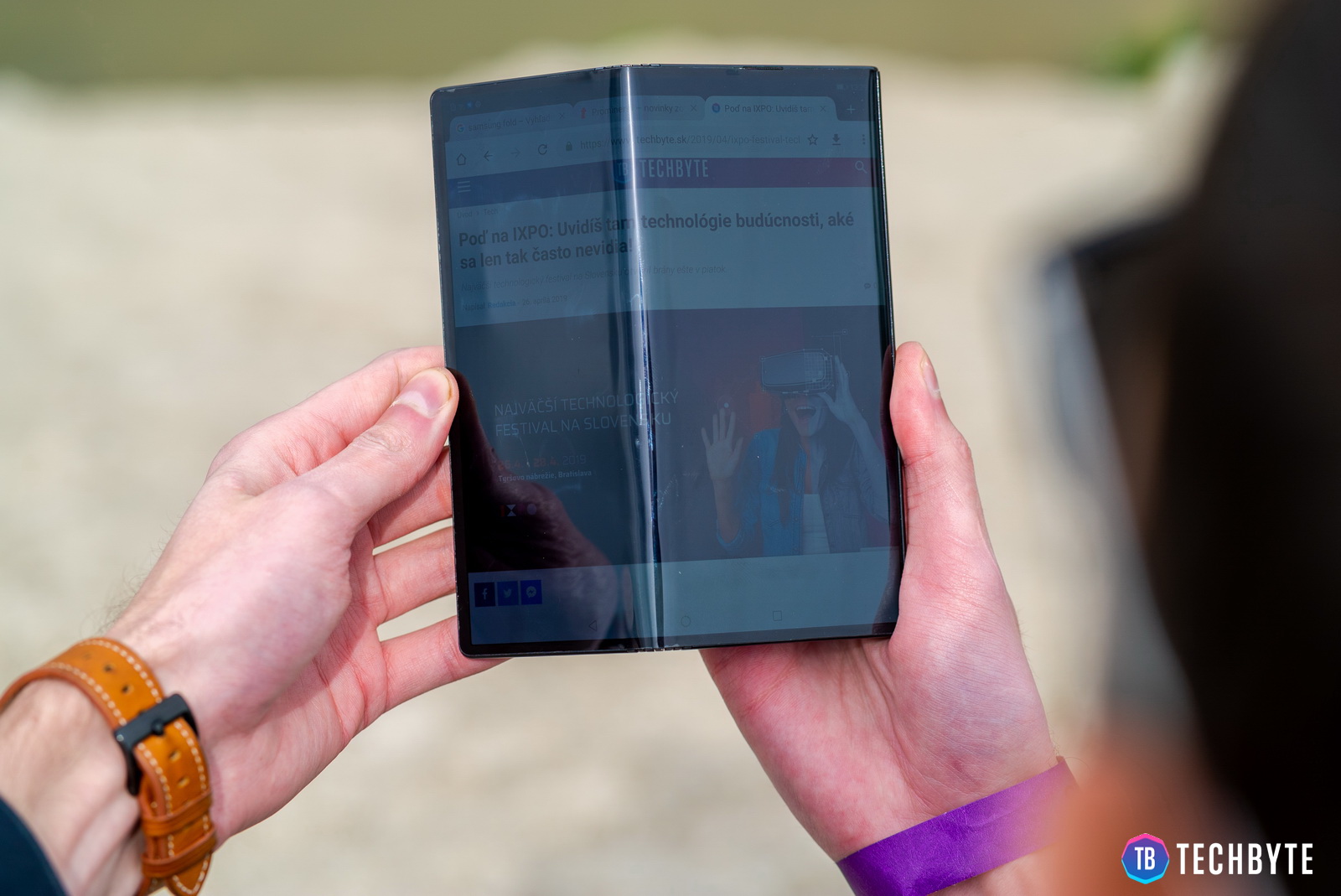 Perhaps the biggest weakness Mate X is display resistance, Resp. its lack. They must have foldable smartphones plastic OLED panelsThat can be Scratch much easier than glass-covered displays. Due to the Mate X design where the smartphone screen is front, back and even even on one side scratching will be the greatest risk. Huawei yet has no caseWhich Mate X could protect, that is, if I don't count classic sock.
In this respect, the Galaxy Fold, whose fold-away display protects the exterior, is sure to win.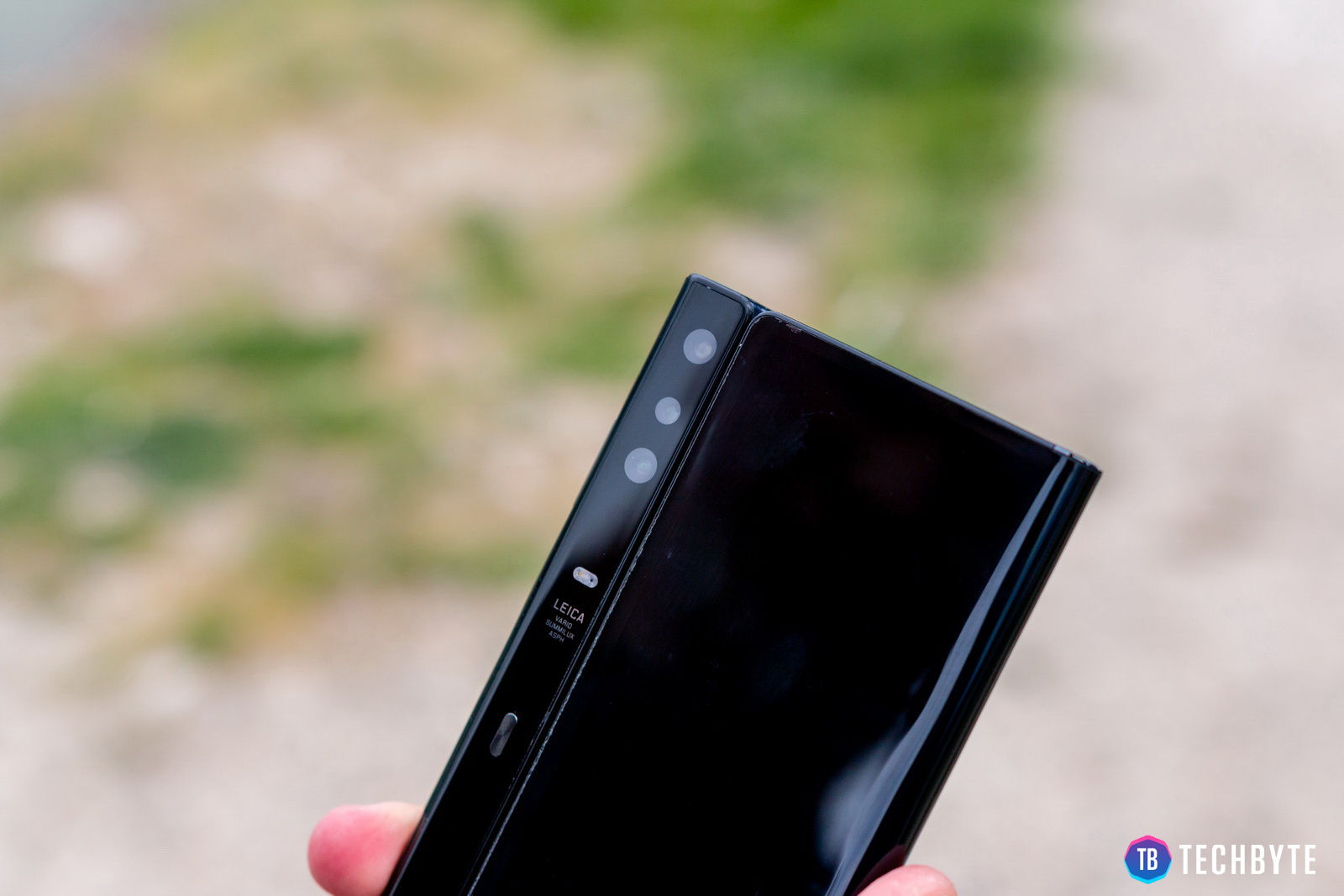 Huawei Mate X: Cameras
On the display, which actually occupies the entire front, Huawei had to make a few concessions mainly concerning the cameras. For example, on the front of the device in an unfolded condition you will not find the front camera. To shoot it shelf it so you have to fold and so take a picture.
This is on the other side super solution, since back cameras they are almost always much betterThan the front ones. Well, folding your phone doesn't take more than a second or two.
The interesting trick that Mate X has when shooting is that both the photographer and the photographed person see the viewfinder. If you take pictures of your half who can care about the nice photos, you do not need to show her / her photo after the purchase. To see how the shot looks like, look at the back of the device with a summer look.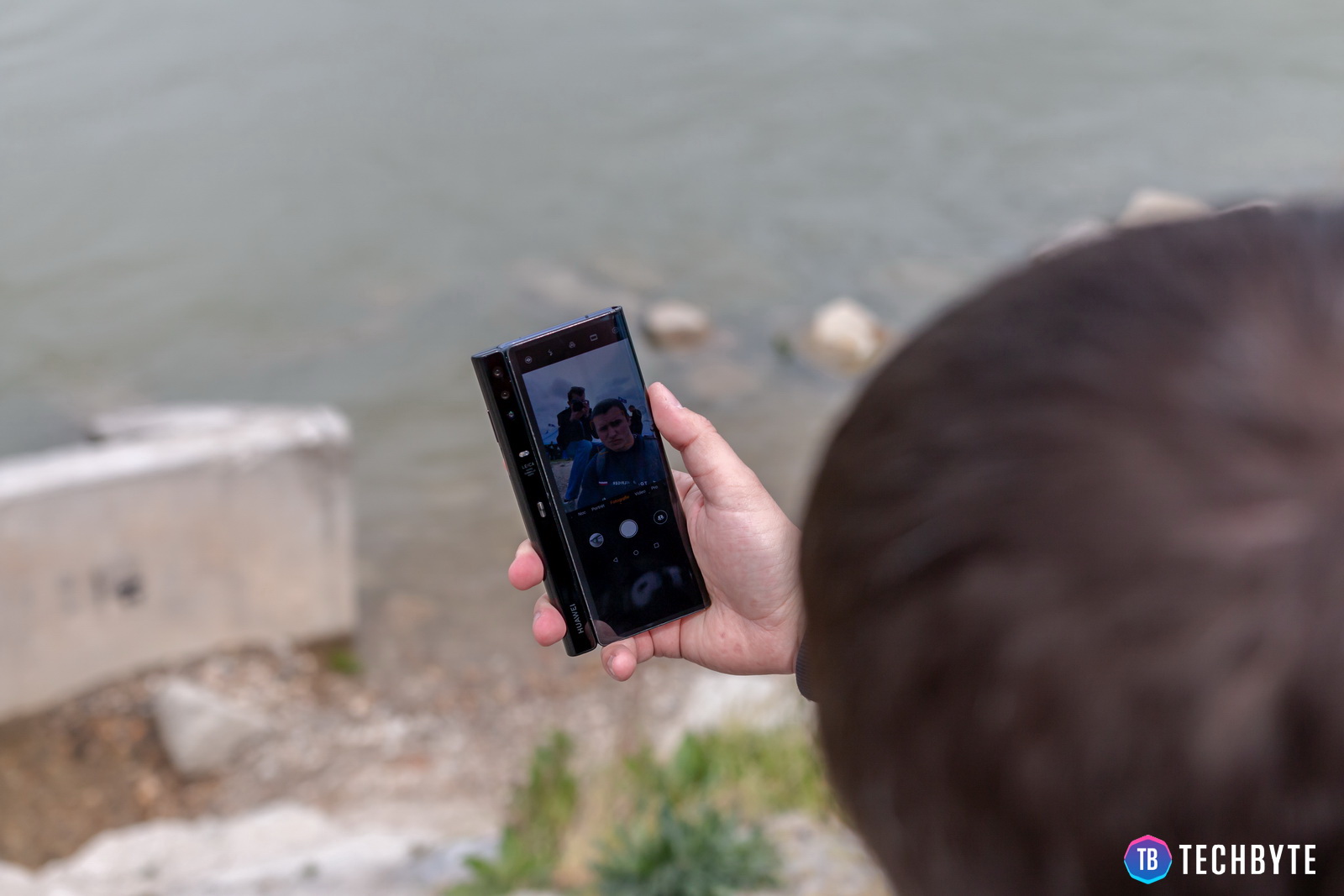 Huawei Mate X: Battery and rest of equipment and software
They are in Huawei Mate X two batteries with combined capacity 4,500 mAhWhich is a bit more than the Galaxy Fold. However, the battery in Huawei must be powered by a larger display, indicating that the battery life may be lower or lower. similar.
One thing in which Huawei really specialists is charging the battery. Mate X supports up to 55 W charging power (P30 Pro has 40 W), which is able to charge 85% battery from 0% for 30 minutes.
It's running on Mate X edited version of Android with EMUIThat was surprising grown and fluent. The environment fluently changed from phone to tablet and back. Of course, Huawei has a few months to optimize the software, so evaluating the software in this form would not be fair. But so far it looks like they are on a very good road.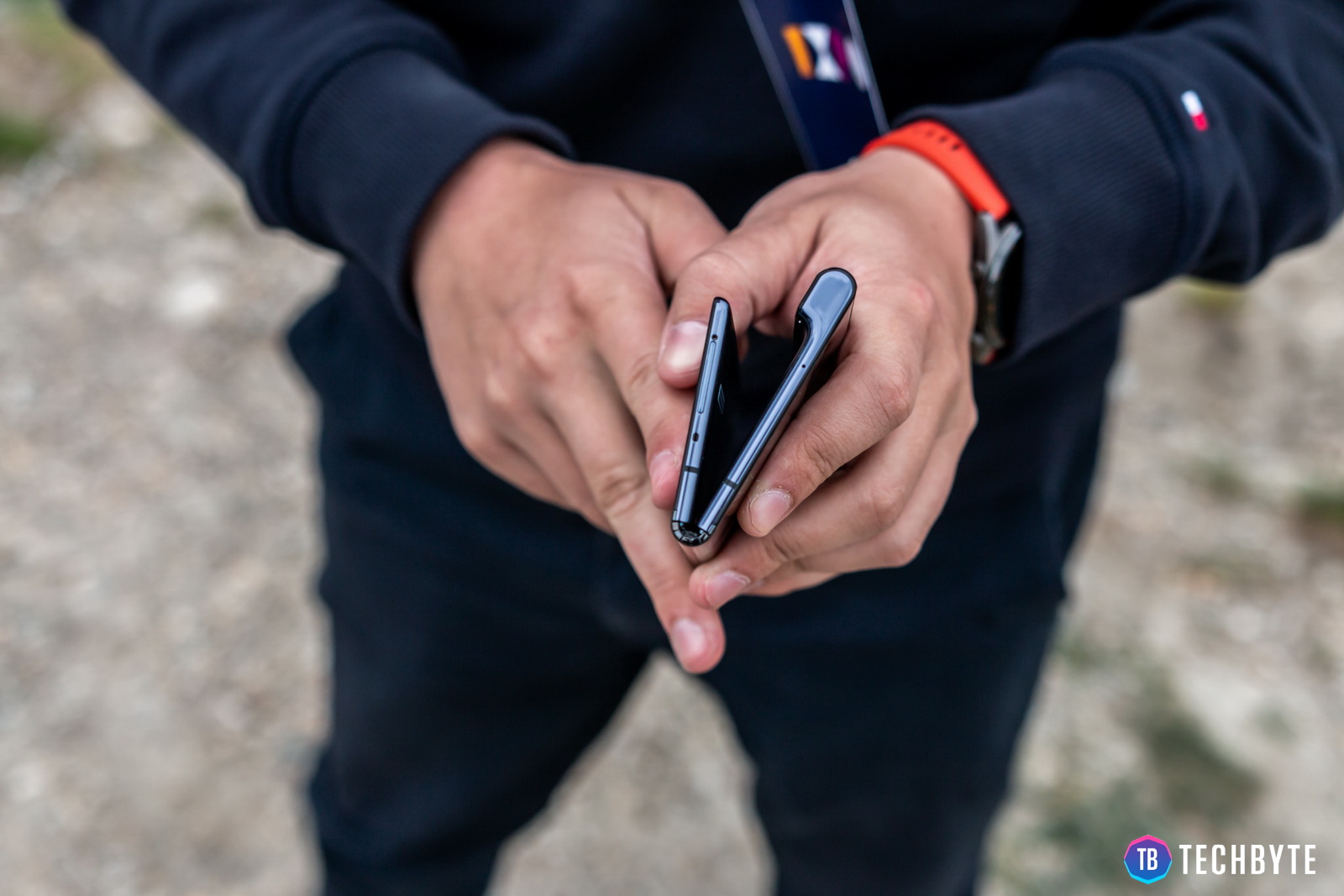 Huawei Mate X: Is This The Future?
Spending time with Huawei Mate X was something special for me, technologically always hungry. It was something that I had not experienced for a very long time, respectively. the last time I exchanged a Windows Mobile phone for a full-featured Android phone ten years ago.
Huawei Mate X is well built smartphone that is even in the folded stateIt has worthy flagship performance, 5G connectivity, insanely fast charging and photo gear that is the best to buy. has even a few weaknessesOn which we either get used to or completely overthrow a vision of ever having such a smartphone.
The display is soft and easy to scratch, which can be quite a problem under real conditions of use. It feels like you are stretching plastic, which does not add to the feeling of premium. But all this is borne out by the fact that you are holding a phone worthy of the 21st century.
However, giving € 2,500 for the phone will be able to just a few chosen customers. So let's see what Huawei will come up with next year, at a time when folding smartphones could be cheaper. However, the first half of 2019 proves that we are facing a huge revolution that is beginning to emerge now.
We thank Huawei for the time spent with Mate X.
Fun fact: One Mate X prototype currently costs € 20,000!