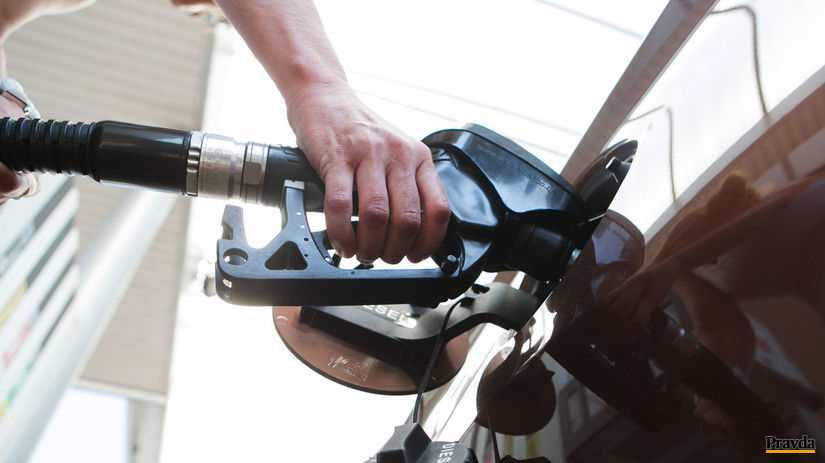 Oil prices have been pushed up by Russian polluted oil, but they have been hit by Donald Trump's words. In the near future, however, drivers probably do not expect cheap refueling.
"Fuel in Slovakia will continue in the first half of May
as the price of Brent crude jumped over $ 74 a barrel. Growth
prices should be 2 to 3 cents per liter, "said the analyst
of Finlord Boris Tomčiak.
Prices after problems with Russian oil headed up, Friday brought Friday,
when US President Donald Trump said he spoke with representatives
OPEC and asked them to intervene against high prices. That betrayed prices
crude oil down to 71.5 dollars per barrel. In the future
week will see what trend will be on the market.
The average price of the best-selling 95-octane gasoline is this
week, according to the Statistical Office, climbed to 1,389 euros per
liter. So they had two cents compared to last week. Nafta sa
on average sold at EUR 1.26 per liter. Prices are at this level
last year. Black gold fired up on Thursday after several countries
refused to accept supplies of Russian oil when the news of her was confirmed
organic chloride contamination. He can destroy the device
refinery. The origin of the pollution is still unknown. Markets reacted immediately
with a sharp rise in price when oil went down $ 75 a barrel.
It was the most expensive trading since the beginning of this year.
The last time it was a bit higher was last autumn after
OPEC oil cartel meeting, which was then agreed to throttle
oil taps.
On Friday, commodity prices corrected downwards for almost five times
percent. US President Donald Trump, who contributed last week
the rise in oil prices by abolishing exceptions to oil sanctions against Iran,
this time he supported their downfall with his words that he pushed the OPEC oil cartel into
increase oil production, which would reduce oil.
Some analysts think that the current high prices will last only a few
weeks. Then a similar fall might come as at the end of last year.
"At the end of last year, its price dropped to $ 50 a
barrel. I expect the price of Brent crude to be above $ 70 a barrel
warms up for a few weeks, "says Next analyst
Finance Jiří Cihlář.
According to the Russian side, the problems with polluted oil should be
resolved by the end of the week. "Clean oil should get back again
April 29, "he assured on Thursday
Russian Government Deputy Prime Minister Dmitry Kozak. In case of promise
Russia will have a push to raise prices for a rapid resumption of supply
only short-term character. Slovakia has state oil reserves
for more than 90 days. In addition, Slovnaft itself has its own stocks.