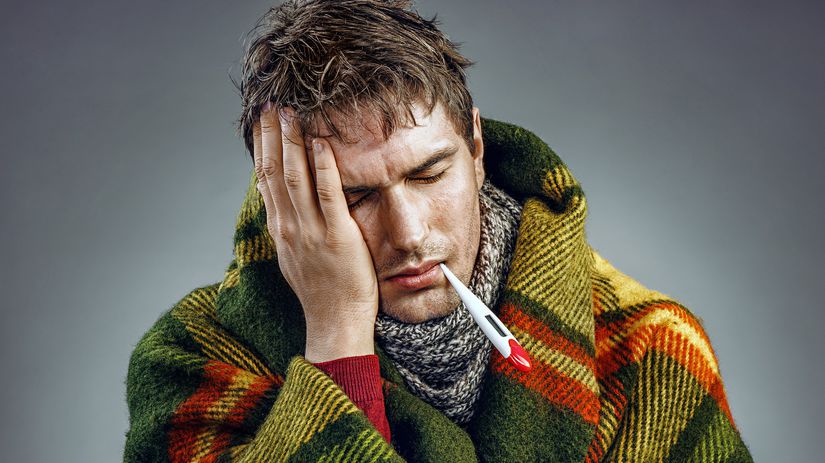 The number of patients on influenza during the 45th week grew in Slovakia by 49.4%. Doctors reported a total of 2990 cases of influenza and related illnesses (CHPO). The highest morbidity was recorded in the Trnava region, the lowest in the Bratislava region. As informed by the chief hygienist SR Ján Mikas, the age group of children under the age of five was the most common in CHPO.
Altogether, doctors reported 38,098 acute respiratory diseases
(ARO). Illness increased compared to the previous week
33.5 percent. The highest morbidity was recorded in Bratislava
county, lowest in Žilina. As Mikas informed, most often
have ill children under five years of age. Influenza holidays were reported in one
nursery school in the Trenčín Region.
The flu season lasts from the 40th calendar week of the year to
The 18th calendar week of the following year was determined by the World Health Organization
Organization (WHO). It is characterized by increased sickness to acute
respiratory illness, including influenza, and related illnesses. If it is
about the flu, the most accessible and most effective specific protection is according to
epidemiologists of annual vaccination. In Slovakia it is paid for by all
health insurance. The best time to vaccinate is during autumn i
in the winter months until the outbreak of the flu epidemic.
Influenza virus spreads primarily through air coughing and sneezing.
Not every cold or cough, however, automatically means that a person
got the flu. It comes suddenly and is accompanied by high temperatures, i
above 40 degrees. Different complications can be associated. on itself
influenza do not work with antibiotics.