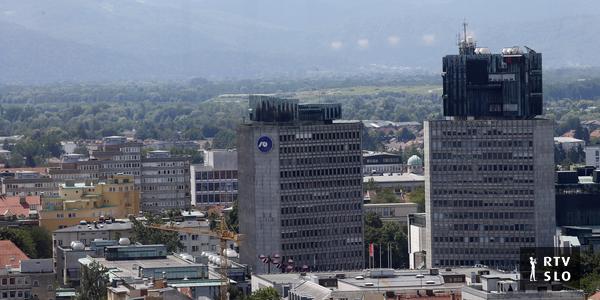 Main points
Only a few hours before closing the order yesterday Bloomberg was informed that the order was full at the lowest price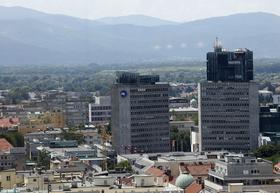 . If SDH accepted the offer to buy 75 percent of the bank, reduced by one share for the price of 51 euros, half would equal the yield of nearly 772.5 million euros in the cashier. Photo: BoBo
According to unofficial information, the order is full but at the lowest price
November 9, 2018 at 08:03,
last hit: November 9, 2018 at 12:15 pm
Ljubljana – MMC RTV SLO, Radio Slovenia
The NLB share price is set at € 51.50 under IPO, ie at the bottom of the price range between € 51.50 and € 66. In this process, the state will sell 59.1 percent of the NLB shares, which, according to NLB and SDH, is making almost 609 million euros.

The price at the first public offering (IPO) means that NLB's market capitalization or market value at the beginning of the stock exchange listing in Ljubljana and London amounted to 1.03 billion euros on November 14, 2004, with NLB and SDH announced. The Slovenian State Holding Company (SDH) also made a redundant allocation and made available another 1,181,819 NLB shares. If the over-allocation option is fully transferred, the revenue for this country will increase to EUR 669.5 million, which would account for 65% of the NLB's capital.
In case of over-allocation, this is a stabilizing mechanism. As it is audible, it was demanded by major international investors who are interested in buying shares in the bank. The fact is that the stabilization organizer, Citigroup and Wood & Company, retains a share of shares and then, within 30 days of listing, concludes deals to stabilize the price.
Lidia Glavina is satisfied with the investors' response
Shares are expected to begin trading on the Ljubljana and London stock exchanges on 14 November, when shares are due to be sold. Until then, these investors have time to pay their shares. "We are very proud to end today with a stock of NLB shares. Today's announcement is an important milestone in the privatization process and in fulfilling our commitments to the European Commission. The positive response and the approval of global institutional investors are very happy with us and we are looking forward to listing new shareholders in the stock registry,"wrote SDH chairwoman Lidia Glavina.
The first NLB man Blaz Brodnjak expressed satisfaction that the process was successful. "We look forward to the opportunities and challenges that the company will bring to the stock market and, on this occasion, we would like to thank all stakeholders in this demanding process for a good and active cooperation, "he added.
L. L.
Report an error
Source link