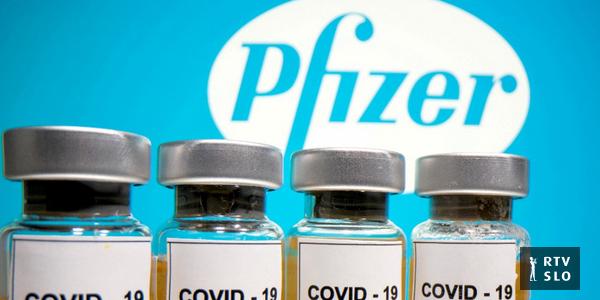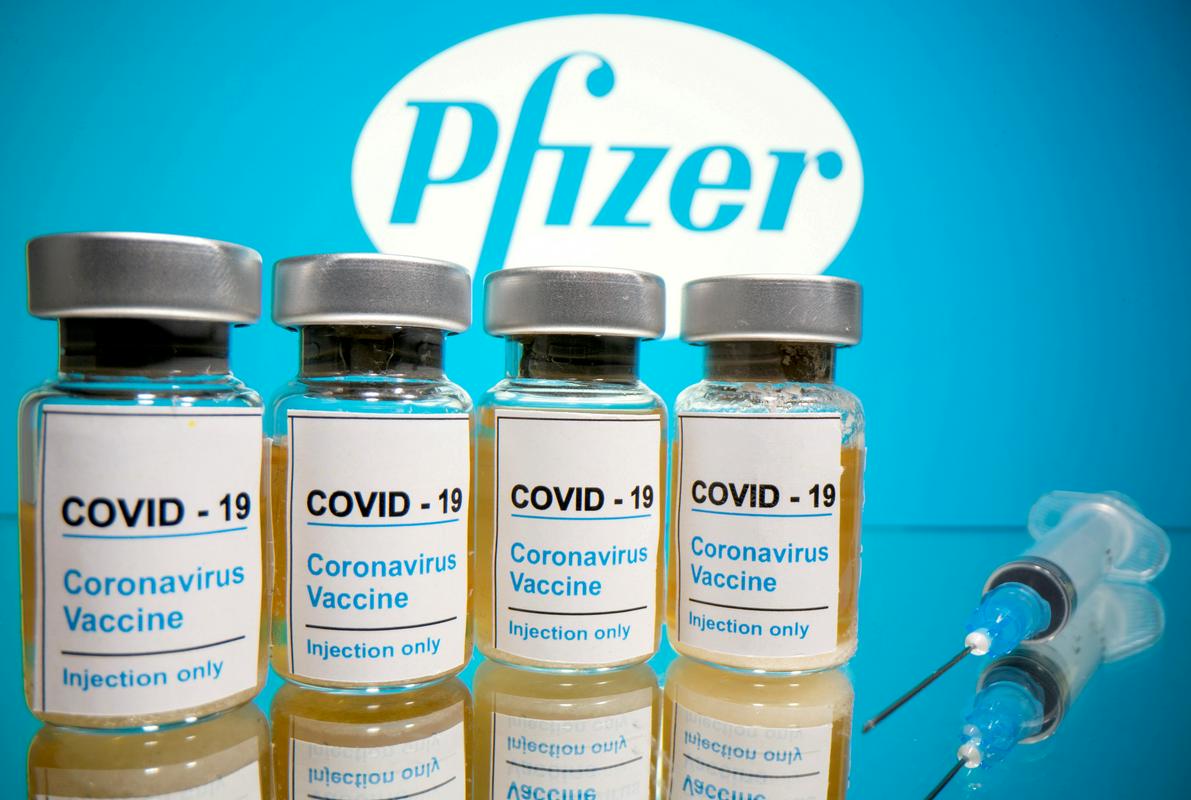 As a Pfizer spokeswoman explained to the Wall Street Journal, the company was forced to halve its goal for this year, mainly due to supply chain problems. They will need much more time than originally expected to increase the purchase of raw materials for vaccine production.
In addition, the results of the clinical phase of vaccine testing were available later than expected, which contributed to the delay, according to Němec Deutsche Waving (DW).
The vaccine is still being decided in the EU
Pfizer vaccine a BioNTecha it is said to be 95% effective and its general use has so far been approved in the UK and Bahrain.
The European Medicines Agency (EMA), which is responsible for testing medicines and vaccines for the whole of the European Union (EU), including Slovenia, is conducting an ongoing review of several vaccines against covidu-19. The aim of the review is to rapidly assess a potential drug or vaccine during a health crisis, allowing the EMI to monitor data on an ongoing basis while clinical trials are still ongoing.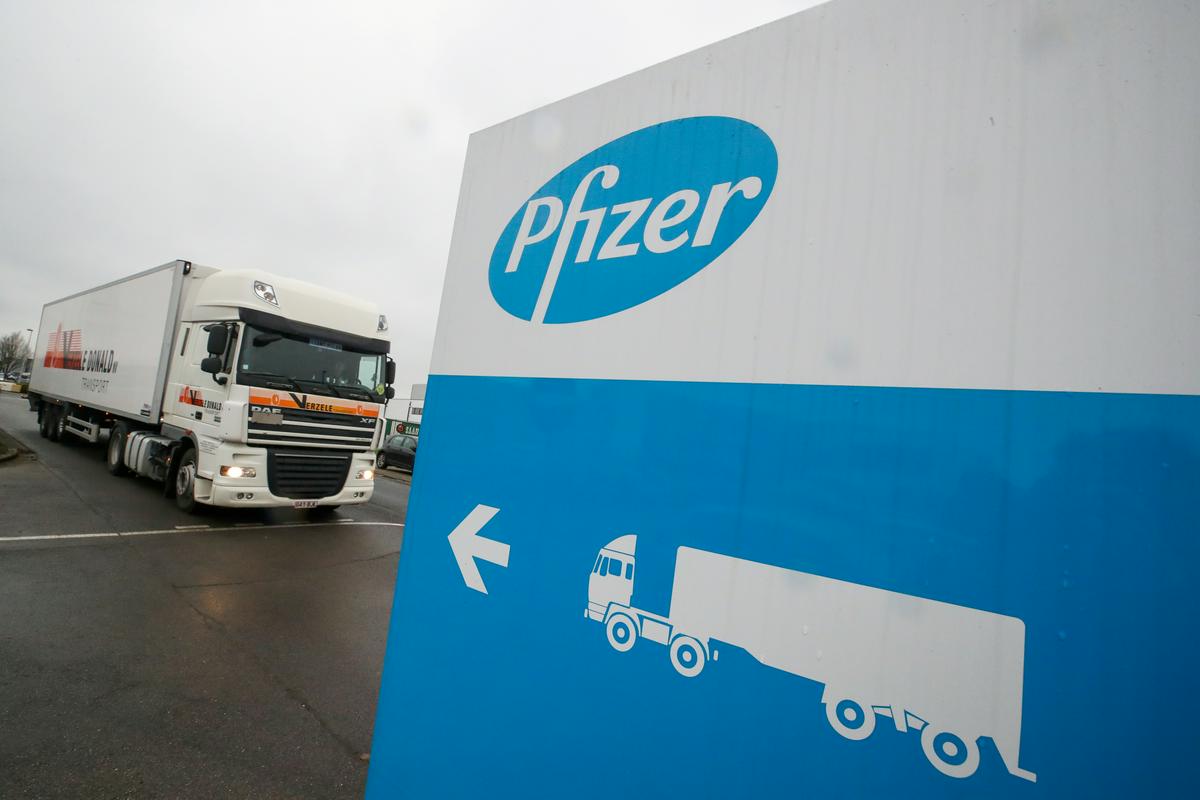 Current Pfizer vaccine a BioNTecha, a vaccine from the American pharmaceutical company Moderna and a vaccine developed by AstraZeneca and Oxford University. The application for a conditional marketing authorization for Pfizer and BioNTecha EMA shall decide on the authorization for Modern vaccine on January 12.
Moderna plans to provide 100 to 125 million doses of vaccine in the first quarter of next year. covidu-19, the vast majority of which will go to the United States.
// Production steps of ECMA-262, Edition 6, 22.1.2.1 Array.from||(Array.from=function(){var r;try{r=Symbol.iterator?Symbol.iterator:"Symbol(Symbol.iterator)"}catch //IE11 polyfill if (!String.prototype.includes) { String.prototype.includes = function() { 'use strict'; return String.prototype.indexOf.apply(this, arguments) !== -1; }; }
// Cookie helper var cookieHelper = { getCookie: function(name) { var value = "; " + document.cookie; var parts = value.split("; " + name + "="); if (parts.length == 2) return parts.pop().split(";").shift(); },
setCookie: function(name, value, days) { var d = new Date; d.setTime(d.getTime() + 24*60*60*1000*days); document.cookie = name + "=" + value + ";domain=.rtvslo.si;path=/;expires=" + d.toGMTString(); },
deleteCookie: function(name) { cookieHelper.setCookie(name, '', -1); },
cookieExist: function(cookieName) { if (document.cookie.split(';').filter(function(item) { return item.includes(cookieName + '=') }).length) { //console.log('Cookie founded!'); return true; } return false; } }; // END: Cookie helper
// iProm (function(a,g,b,c){ a[c]=a[c]||function(){ "undefined"===typeof a.ipromNS?(a[c].q=a[c].q||[]).push(arguments):a.ipromNS.execute(arguments)}; var k=function(){ var b=g.getElementsByTagName("script")[0];return function h(f){ var e=f.shift();a[c]("setConfig",{ server:e}); var d=document.createElement("script");0-1){ cookieConsent = true; } var $sid = 'slovenija'; var $ssid = 'zdravje'; if($sid == ''){ $sid = 'default'; } if(cookieConsent == false){ $sid = 'safe'; $ssid = ''; } //console.log('rtvslo',$sid,$ssid); _ipromNS('init', { sitePath: ['rtvslo',$sid,$ssid], cookieConsent: cookieConsent }); // END: iProm
// Dark mode, Comments & Login if (document.cookie.indexOf('darkModeEnabled=true') != -1) document.body.classList.add('dark-mode'); if (document.cookie.indexOf('showComments=true') != -1) document.body.classList.add('show-comments-enabled'); if (document.cookie.indexOf('APISESSION') != -1){ document.body.classList.add('user-logged-in'); }else{ document.body.classList.add('user-logged-out'); }
// Mobile check var mobile = false; var mobile_xs = false;
var checkIfMobile = function checkIfMobile() { var w = window.innerWidth || document.documentElement.clientWidth || document.body.clientWidth;
w < 992 ? (mobile = true) : (mobile = false); // 992px = lg breakpoint w < 576 ? (mobile_xs = true) : (mobile_xs = false); // 576px = sm breakpoint }; checkIfMobile(); window.addEventListener("resize", checkIfMobile); // iOS standalone var isIos = function isIos() { var userAgent = window.navigator.userAgent.toLowerCase(); return /iphone|ipad|ipod/.test(userAgent); }; // Detects if device is on iOS var isInStandaloneMode = function isInStandaloneMode() { return "standalone" in window.navigator && window.navigator.standalone; }; // Detects if device is in iOS standalone mode var showIosNative = false; if (window.location.href.indexOf("show-ios-native") !== -1) document.cookie = "showIosNative=true"; if (document.cookie && document.cookie.indexOf("showIosNative=true") != -1) showIosNative = true; if ((isIos() && isInStandaloneMode() && mobile) || showIosNative) document.body.classList.add("ios-standalone"); // Facebook if(document.cookie && document.cookie.indexOf("cc_social=yes") > -1){ (function(d, s, id) { var js, fjs = d.getElementsByTagName(s)[0]; if (d.getElementById(id)) return; js = d.createElement(s); js.id = id; js.src="https://connect.facebook.net/sl_SI/sdk.js#xfbml=1&autoLogAppEvents=1&version=v3.1&appId=142347525793254"; fjs.parentNode.insertBefore(js, fjs); }(document, 'script', 'facebook-jssdk')); }