There is uncertainty in Lek, which employs more than 4,000 people in Slovenia itself. Is that why the company is not clear about the future, which can only be estimated by today's statements of the new owner, Novartis, owner of Lek?
CEO of Novartis Vas Narasimhan again questioned the fate of the generic unit Sandoz, under whose umbrella belongs Ljubljana Lek. According to the information on the (temporary) cessation of the construction of a new factory in Prevalje, its largest investment in Slovenia, we have also examined the departments to see if the employee's fear is justified.
At today's announcement of Novartis' results, Narasimhan announced that Sandoz is now more focused on products with higher added value. At the same time, they will step out of less prosperous markets and continue with "regional consolidation," which could mean the closure of factories in Europe. Not yet known.


Vas Narasimhan, the first man of Novartis
Photo: Reuters


For Sandoz, which recently faced strong competition and consequently lower drug prices on the market, it announced that it would soon become an autonomous unit within Novartis.
In this way, he encouraged further information to think about the sale of Sandoz. Last autumn has begun to withdraw from the US market, which is crucial to them because they sold their Indians there. At the same time, Narasimhan explained in his interviews with investors that Sandoz is studying all the "strategic options".
What's wrong with Leko that the Korošci are afraid?






Comments:

7



division:
70








Sandoz's revenues are falling
Sandoz recorded worse results last year. Revenue declined 3 percent to $ 9.86 billion, while operating profit fell two percent to $ 1.33 billion. The Lek Group contributes to the tenth.
If Novartis, where it seeks to develop business trends and strive for cost savings, eventually decides to sell Sandoz, it could be a huge uncertainty for many production units in Slovenia.


Photo: Lek


In recent years, a number of generic drug acquisitions have taken place and tens of thousands of workers have been out of work, especially in Western countries.
"Sandoz is part of Novartis and we will invest in it to succeed," Narasimha said today on the possible sale of the company.
Although Sandoz is planning to run for the next year and a half, Sandoz's CEO Richard Francis currently does not expect any major change in Slovenia, as he stressed he is very satisfied with the work of the Slovenans in the group. He also stressed Slovenia's contribution to development.
More than 4,000 people work in Lek
We have already contacted a number of Lek employees who are concerned about the current situation, for example due to uncertainty about whether Sandoz will acquire a new owner, and whether this will also result in job cuts and downsizing.
According to the latest data, 4085 people are employed in Lek, with an average age of about 40 years. Of these, half are under-educated or under-educated.
That's why we are at Lek, which is headed by the chairman of the board since August 2017 Zvonko Bogdanovski, addressed the following questions:
Regarding Leko's future within the Sandoz Group, is Novartis CEO's announcement focused on products with higher added value?
What is Leko's position in Sandoz according to his forecasts that Sandoz will invest in less prosperous markets? What's the future?
What does it mean to rationalize Sandoz's business for Lek?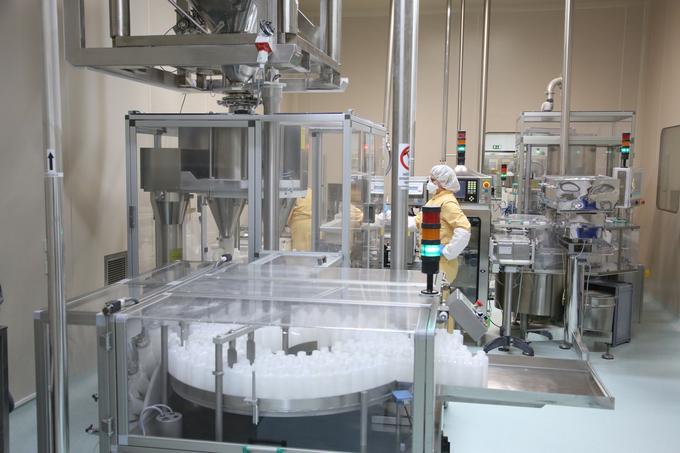 Photo: Lek


We will give them an explanation when we receive them.
According to employee concerns, we also asked questions with questions Lidija Mihelčič, unionist in Lek:
Are there any discussions or discussions about employees' rights in Lek recently? If so, what is the subject of the interviews and how do they proceed?
Are there any official or informal information that will lead to job cuts and staff reductions? Are there any pressures from the Lek administration or owners' representatives?
Was there a new collective bargaining agreement? If not, why not?
Are commitments, since Slovenia remains a production and development site, in any way threatened?
Given Novartis's announcement of a reduction in the number of jobs in the group, are there places of production in Slovenia?
Do you think that the union has full employee confidence, or how do you comment on the information that union management in return for its benefits gives management the right to reduce costs? These are statements made by several Lek employees who contacted us.
Novartis, a Swiss pharmaceutical company, earned a net profit of 12.61 billion last year, an increase of 64 percent from 2017. Its revenue grew 5 percent to $ 51.9 billion a year.
There are 200 new jobs in the air
However, Lek still thinks that the current announcement of the new Novartis, who led the Swiss giant at the beginning of last year, will have no particular influence on them.
They explain that they have entered the path of production of innovative active substances and pharmaceuticals and biological and similar biological drugs. They want to become the major center of Novartis' chemical activities for launching new products.
However, it should be emphasized that in 2017 Lek created only 3% of biofarmaceutical revenue.


Photo: Lek


This is not beyond the fact that in Lek shortly after the arrival of Narasimhan they founded a $ 105 million investment in Prevalje to produce the antibiotic amoxiclav. It is one of Lek's key products and the best-selling Sandoz product.
According to the Mayor of Prevalje Mother Tasic it was to be the fate of a factory where about 200 people were known by the end of February. The reason for the delay in launching the new plant is the change in technology and the new leadership of Novartis, which examines developments in the global antibiotics market.
Recently, a new facility has been completed in Prevalje, while the production building remains empty. Initially, they decided to announce whether they would invest until the autumn. It did not happen. According to the latest information, decisions will be made in the coming months.
Since 2003, Novartis has invested more than 2.3 billion euros in Lek and Slovenia.