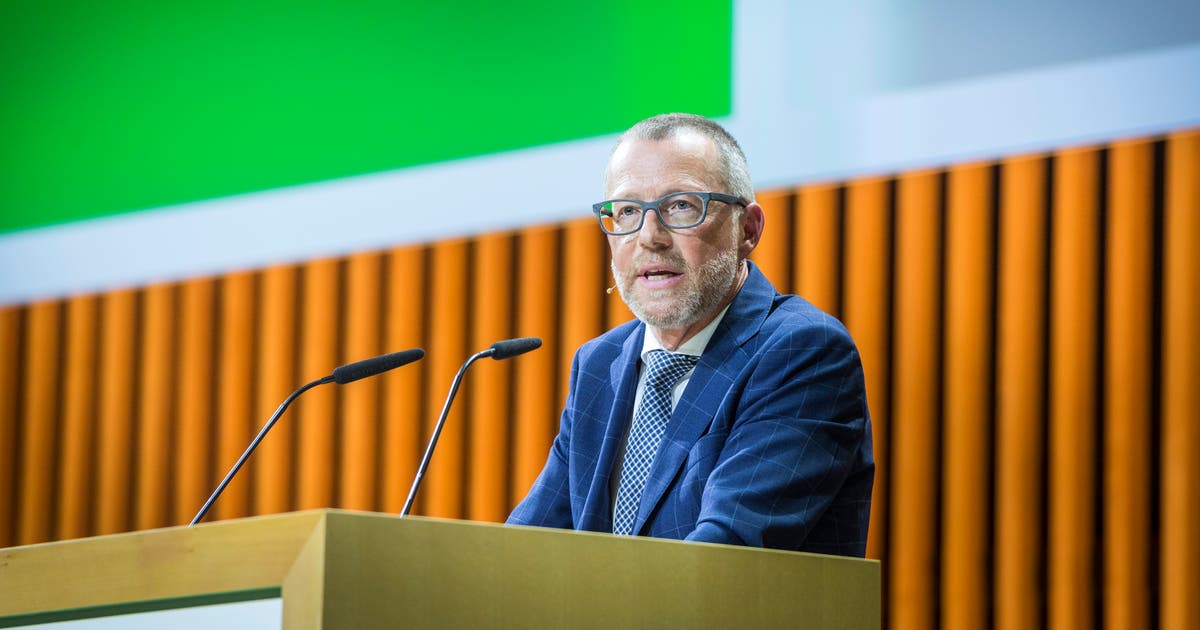 With Heinz Huber, Schaffer moves quietly into a cooperative bank. Start your new job at the beginning of January.
Thomas Griesser Kym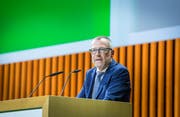 Heinz Huber has been in office for four years. For four years as head of the Thurgauer Kantonalbank (TKB), whose business earnings have increased significantly over this period despite low interest rates. And perhaps even more: Huber restored the internal rate of the bank he lost in years before joining the office and started a cultural change.
Twice before the Huber era, TKB was unable to become the chairman of the executive committee. First with Hanspeter Herger, who was up until two years in office until mid-2009 and then suddenly disappeared. Then, with Peter Hinter, who led the bank until November 2014 and who, under his leadership, issued publicly with the issue of unit certificates. The first participant in the Hinder year did not live because Huber was already on top as his previous deputy.
Herger and Hinder did not correspond to the TKB culture. Both joined the Cantonal Bank from UBS's main bank. Herger never actually came to Thurgau. He was barely visible to the public, unable to find any connection with politics and business. Hinder, the young man who was thirty-eight at the time, was too rough in his performance with the worker.
With Huber, who had changed a few days before the forties, the picture changed. Although he is also a UBS trader, he completed banking apprenticeship and worked at various stations before joining Credit Suisse (CS). He then started his entrepreneurial career in 2001, as a member of Dicom Group's Global IT Board, and as founder and CEO of Sydoc, an information management SME.
In 2007, Huber returned to TKB as a member of the executive board and was responsible for corporate business until four years after leaving Hinder, he assumed an executive role. Under Huber, the situation calmed down after the change of the previous boss. He is not a man of loud sounds but a silent creator – social, but not self-actor, well-connected, moderator or "player coach", as Bankrat President René Bock says. In other words, Huber gives his managerial colleagues freedom, they also appear in public, and the entire bank management is always visible and tangible in the canton of Thurgau. "I wanted to imagine that Heinz Huber would work with us until he retired," Bock said. A: "We regret his departure."
From banking small to medium business to a systemically important banking group
In Raiffeisen, Huber will have to wear much bigger boots. The third largest banking group in the country will be the third most important banker UBS chief Sergio Ermotti and CS leader Tidjan Thiam. Huber is awaiting a lot of work. Not only because his French is considered to be an improvement. Especially because, together with the new chairman of Raiffeisen Guy Lachappelle, he must reform the banking group and, after the Vincenz affair, he must recover the distressed confidence.
Huber himself assures himself of good weather. The business model of Raiffeisen has fascinated him from time immemorial, "he says in his new employer's report. Continues: "I am very looking forward to accelerating the profile of Raiffeisen Switzerland." A: "I feel well prepared for my previous activities as CEO and rich experience in the Swiss financial sector."
One thing is clear: TKB is primarily active in Thurgau, Raiffeisen National – and systemically relevant. TKB has 775 employees, Raiffeisen more than 11 000. TKB has 29 branches and Raiffeisen has 246 legally autonomous banks in almost 900 locations. These are very different dimensions. A: TKB is stable, while Raiffeisen is a huge construction site.
According to reports, executive agent Guido Schilling, who was entrusted with Raiffeisen, literally burned the management of practically all medium and large financial institutions in search of a boss. Why did you choose Huber? The president, Raiffeisen Lachappelle, calls him an "experienced leader" and praises his "business thinking and performance performance" as well as Huber's values. Raiffeisen's Dominik Chiavi calls Huber's "affinity to IT" to balance, which would also benefit a banking group facing huge challenges with the introduction of a new IT platform.
Heinz Huber will take office on January 7, 2019. Michael Auer, who, after the sudden departure of Patrick Gisela as the head of Raiffeisen, performs this job temporarily. After training, Auer, also burdened by his proximity to Gisel and his predecessor Pierin Vincenz, left Raiffeisen. Despite the anticipated period of training, Chiavi says Auer will "support Huber for as long as necessary". The successor of Auers as a leader of private and investment customers; "The goal is the group's internal solution."
Heinz Huber can double his solid salary
Last year, Huber was paid a TKB boss with a fixed salary of 550000 francs and variable components of bonuses of almost 300,000 francs. Huber will also receive 550000 Swiss francs for 2018, but he has to cancel the entire bonus because he is in the finished position. The TKB rules set it up, as President Bock's Banking Council says. Given that TKB will allow Huber, who has been released, to withdraw by the end of the year, he still pays his salary for December. The pay for the remaining five months of the normal notice period of six months is extinguished.
In Raiffeisen Huber, it is a wage leap. Its fixed reward is 1.1 million francs, which is twice the fixed salary of TKB. In addition, there is a variable component with the overall remuneration of the CEO of Raiffeisen, which now reaches 1.5 million francs and can only be achieved with above-average performance, "says Chiavi, for comparison: Gisel gained a total of 2.4 million last year. in 2014, his last year as the head of Raiffeisen, 1.9 million francs.
And the bonus that escapes Huber on TKB? Here Raiffeisen jumps because I thank "the earliest start date" to say so. Chiavi: "For the members of the Executive Committee, industry's usual compensation is in the workplace, in this case the amount equal to last year's Heinz Huber bonus, ie 300,000 francs.
Source link