▲ from
Many people mistakenly think that flu is just a serious cold, but there are actually differences in the symptoms of both.
Influenza rages and the first baby flu to become Hong Kong! Influenza and cold are predominantly scattered with drops, ie secretions of coughing and sneezing, and then touching the eyes, nose and mouth can be infected, so many people mistakenly think that flu is just a serious flu, the other two Infections of respiratory diseases Respiratory fusion of cells (RSV) and pneumonia are also easily confused, but there are actually differences in the symptoms of these four.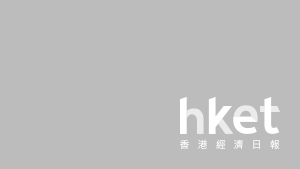 Chinese University of Hong Kong shares the difference between these four diseases. (Source: CUHK Facebook Health Center Page)
According to the Chinese University at Hong Kong HospitalFacebookThe article states that all four have fever, cough, runny nose and nasal congestion.
Symptoms of flu and cold vary
In addition to the above four symptoms, students may also have sore throat, sneezing, headaches, etc. And patients with flu can have physical pain, chills, vomiting, and more likely to have diarrhea. Although flu and regular students may have symptoms of fever, students usually have low fever, while patients with flu continue to have high fever for more than 2 days.
Chen Pei-ran, president of the Hong Kong Public Physician Association, wrote in the Daily Economic Journal that it is caused by a virus infection in the upper airways. There are hundreds of viruses that can cause cold symptoms, the most common being rhinovirus (40%), Coronavirus (20%), respiratory syncytial virus and parainfluenza virus (10%), so the symptoms may vary greatly. Symptoms, however, are usually mild and, in addition to the above symptoms, there is the possibility of feeling weak and mild, or even mild, headache.
Influenza incubation time is usually 1 to 3 days and symptoms are usually relatively severe. In addition to the above symptoms, headaches, extreme fatigue, sore throat and usually fever of 38.5 ° C or higher are common. People with flu are more likely to have complications such as bronchitis, pneumonia, chronic illness, etc. And serious cases can cause death.
Respiratory fusion cell virus, pneumonia, can also be fatal
Extracorporeal Respiratory Fusion Cell Virus (RSV) is highly contagious and vital and the virus can infect the lungs and the respiratory tract, causing respiratory or painful pain, sputum, snoring, trachea snoring and wheezing. Nasal water will be more than ordinary cold and there is a greater chance of developing bronchitis or pneumonia, which can be both fatal and serious! Children, premature babies or children with asthma, lung, heart and immune system disorders are more susceptible to infection.
Patients with pneumonia will also experience dyspnoea or hard work, they will also have more breathing, breathing and wheezing. X-ray (X-ray) results also indicate that the lungs are fairer and serious cases will also be fatal.