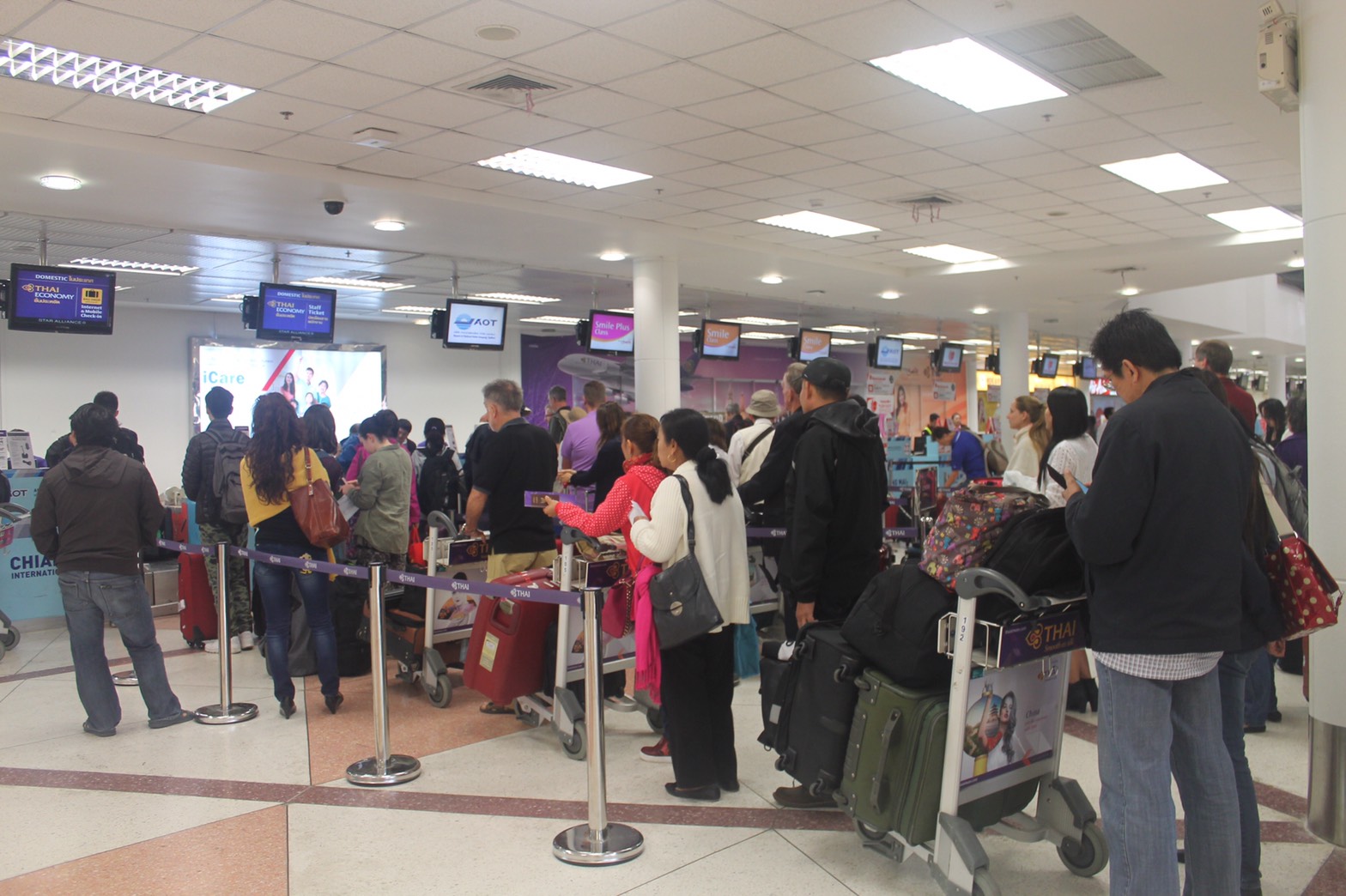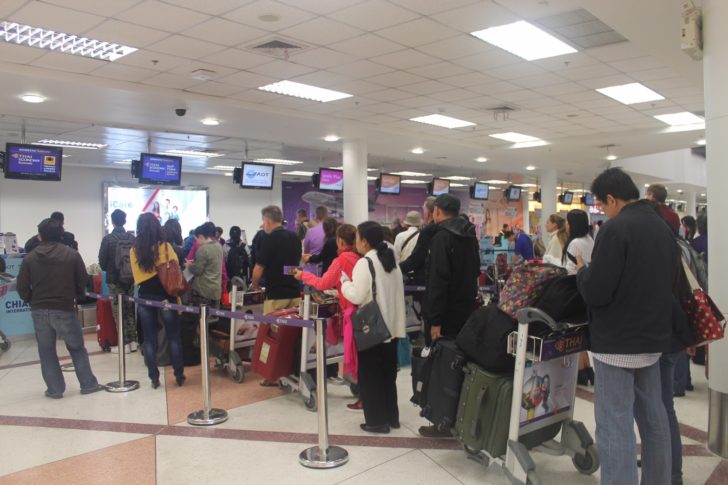 Chiang Mai is still a popular city for Chinese tourists. Chiang Mai Airport Unveils Chinese New Year This year there are nearly 100 airlines flying to Shanghai-Chiang Mai-Shanghai. More than 80 flights
Leader squadron Montanik Rakngam, adviser No. 10 and Chief Managing Director of Chiang Mai Airport, Thailand Airport Plc. Chinese New Year holidays There are airlines that require the addition of two special airlines, including Chun Yao Airlines, 82 flights on the Shanghai-Chiang Mai-Shanghai route. A 14 years ago China Eastern Airlines in Nanning – Chiang Mai – Nanning A Qingdao – Chiang Mai – Qingdao Passenger estimates, the number of which should increase by 14,400 persons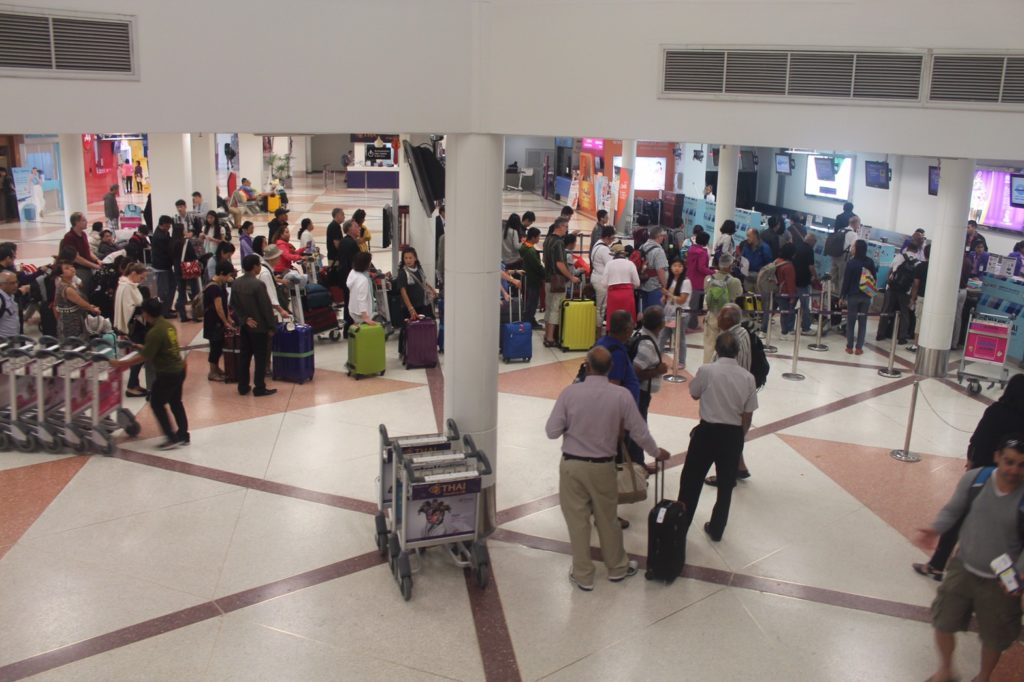 At present, scheduled airlines of Chiang Mai Airport regularly fly to the Chinese mainland and a special administrative region of China. There are 17 airlines on 16 routes, with an average of 38,000 people a day and more than 40,000 during the weekend. For Chinese New Year this year is expected to have an average of 39,000 users per day, an increase of 8.5% over the same period last year.
For all other special flights Flight and departure before 24:00 According to the opening hours at Chiang Mai International Airport To facilitate passengers A Users during this period Chiang Mai Airport has the task of securing full capacity Especially passenger terminal staff at the passenger terminal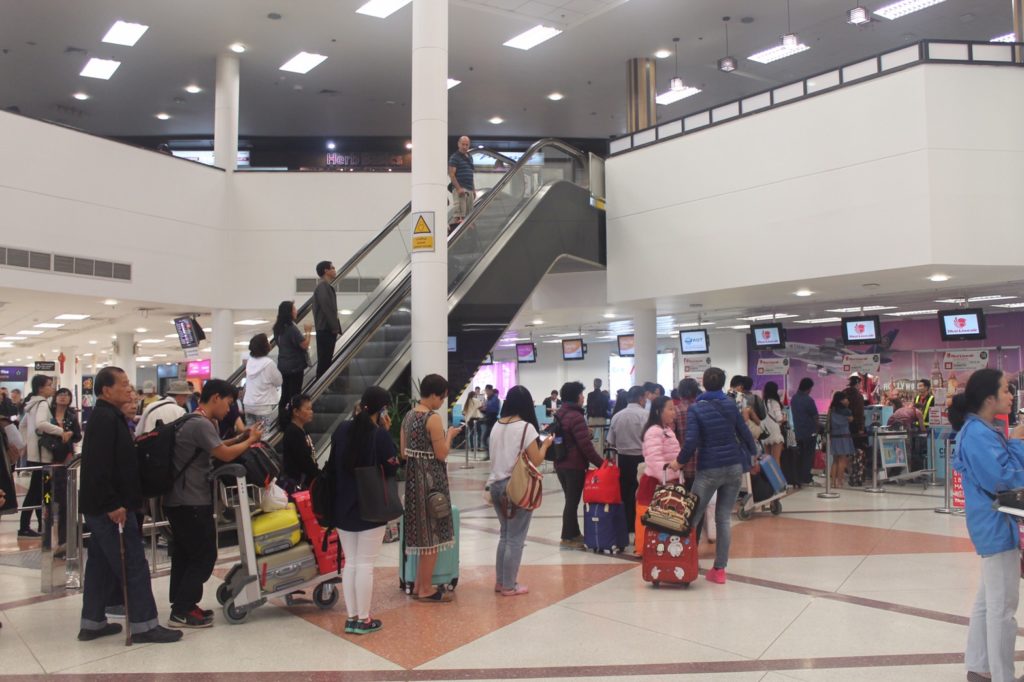 In addition, rigorous security measures Passenger and baggage search Examining passenger terminals and areas around the airport where the patrol officer is stationary Transport system layout A Check if closed circuit closed circuit integrity is ready for use Includes increased period of FOD investigation or foreign objects in the flight area
In order for passengers to gain the advantage and maximum security in using the service in an hour, this will benefit the overall economy of Chiang Mai and the nation.
However, because of the presence of Chiang Mai Airport, there is a large number of users and uses security measures that are higher than normal levels. Who must inspect a person All kinds of items and luggage before entering the terminal (Checking the terminal) may cause long lines at the time of arrival. Or you have departures at the same time Ask passengers therefore to book time To go through different processes at an hour, you should at least arrive at the airport Depending on the travel conditions that the airline determines Prevent missed flights