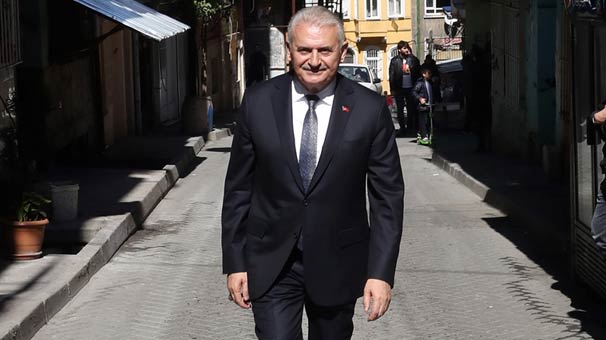 Yıldırım continued his election in Beyoğlu. Yildirim, in this context, the 12-year-old Kayi village of Refahiye Erzincan, Erzincan, his grandfather in Tarlabaşı, Istanbul, Hacı Bekir visited the street next to Peshkirci Street.
During high school and high school he wandered the street where he stayed for about 10 years.
When he was a small child on the street, left for those days, and expressed very strange feelings of Lightning, "I lived in this street the most beautiful years of my childhood, I played on this street, I grew up on this street. This place has an important place in my life. I went out to serve as Mayor of beautiful Istanbul, where I came as a Binali High School student and made me. he said.
Lightning, then ran into the street beside the children who were hugging each other and were interested in them.
Binali Yildirim, who also attended children for a while, greeted residents and merchants from Peşkirci Street.