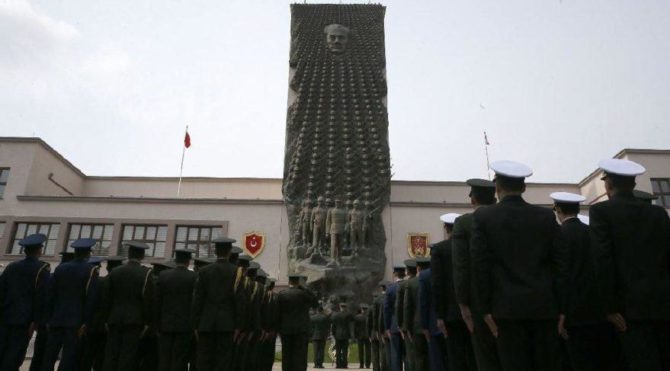 National Defense University (MSU) exam results announced April 26th. After opening the test results, thousands of military university candidates began to think about the period during which MSU preferences will be conducted and the steps to be taken after examination. MSU preferences will be held from April 29 to May 17 today. Here are curiosities about the 2019 MSU preferences
MSU PRESENTED REGULATIONS
MSU preference data reported. The MSU 2019 exam presets will be open from April 29 to May 17 on the National Defense University's website at www.msb.gov.tr. At this stage, candidates who do not fulfill their preferences will not be called to the second stage. How will the candidates be evaluated?
HOW TO DETERMINE ESAS RESULTS?
Candidates will be assigned to their preferred schools according to their preference priorities according to the candidate's score.
Candidate Evaluation Score;
a) University score test: Military School YKS (TYT + AYT), Petty Officer
TYT Test and Music Ability and Music Knowledge Level for TYT and Marching Petty Officer College for Higher Education
b) Physical fitness score
c) Interview Points.
d) If necessary for Military Schools and Vocational Secondary Schools, the placement placement score may be determined by the MSB at TYT and AYT.
WHAT POINTS ARE NO?
Military schools and NCOs will be evaluated separately in their internships.
The types of points to be called to phase 2 of the selection;
Selective Phases of the Call Point Type 2
KHO: 2019-MSÜ Numerical Score, 2019-MSU
DHO: 2019-MSÜ Numerical Score
HHO: 2019-MSÜ Numerical score
Kara Asb.MYO: 2019-MSÜ Numerical Score, 2019-MSÜ Real Scale Score, 2019-MSÜ Score, 2019 MSÜ General Score
Deniz Asb.MYO: 2019-MSÜ Numerical Score, 2019-MSÜ Real Scale Score, 2019-MSÜ Score, 2019 MSÜ General Score
Air Asb.MYO: 2019-MSÜ Numerical Score, 2019-MSÜ Real Scale Score, 2019-MSÜ Score, 2019 MSÜ General Score
Bando Asb.MYO: 2019-MSU Score High Scores