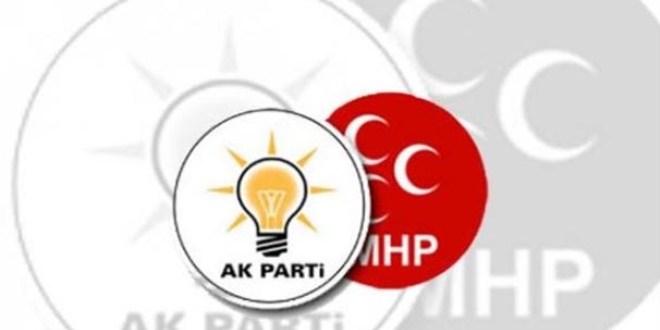 Local electoral co-operation between the AK Party and the MHP continues with mutual "gestures", while in the case of membership in municipal councils alliances between the two sides are determined. Cooperation between the two parties in Istanbul, Ankara and Izmere is envisaged, where MHP will not nominate candidates.
President Recep Tayyip Erdoğan is AK Party-MHP election co-operation, which is expected to become clear on the return of South American travel, began to appear at employee-level meetings. According to the information obtained, MHP will not nominate candidates in Istanbul, Ankara and Izmir to a municipal council for membership. Shareholders of the AK Party, the election to be included in separate lists and membership in municipal councils to be allocated less than 10%, MHP can not be a member of parliament, the result of the outcome, especially in the three main provinces of MHP members of the city council are candidates on the list AK brings. The quota to be allocated to MHP should be included in the AK side. The division of city councils and local councils in municipal elections is shared as in parliamentary elections. In other words, 10% of the election threshold in parliamentary elections is also in local elections. Party, provincial council and city council in the election province, votes cast membership by 10 percent, these councils can not be a member.
AS PARTY REMOVING OWN LIST
President Erdogan, the gesture of MHP & ye, which we intend to make "provinces or provinces on the list of AK council members, will not be questioned." The MHP candidate will be supported in these provinces or districts, but the AK party will enter the list of its city councilors. In addition, where the Mayor is to be elected from the party in which the Mayor is to be elected, the other side of the other is among the topics discussed.
HOW IS THE RISK OF RISK?
On the other hand, removing the AKP candidate in Turkey will have an adverse effect on their vote in general and special assessments will be the true percentage of the party's votes receive no realistic kurmayların party. AK Party source 51 Provinces, Provinces of General Assembly membership, 30 provinces, Candidate Candidate Candidate of the largest city will vote for the vote for the party. A party that does not remove a candidate for a presidential candidate in the province will have to look at the vote given to city council members to see their voice. or even if the district does not remove the candidate for the presidential office, the membership of the municipal council and the list of the regional councils will have a vote, the party's vote will be expressed in the opinion "expressed.
Contact YÜCEL directly