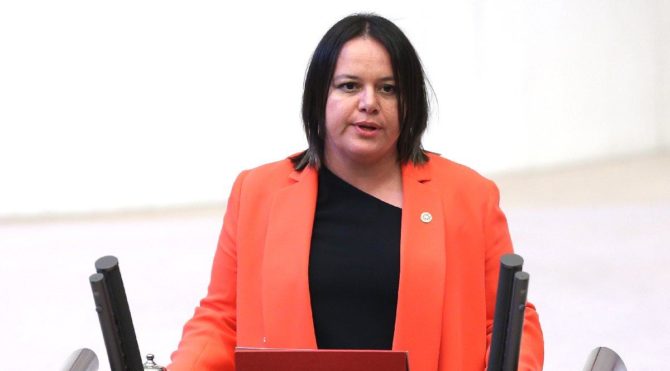 The TBMM's Written Communication Coordination Statement announced that the TBMM Presidency had opened an investigation into allegations of altering AKP Representative Denizli Nilgun Ök's statement during the minutes of the TBMM's Budget and Budget Committee on Thursday 19 November.
THE VICE PRESIDENT OF MINUTE SERVICES resigned
An evaluation carried out by the TBMM Record Services Bureau body stated that it had been decided that an addition to the unexplored minute recording had been made and that the minute had been restored to its original state as a result of voice record checks within a few hours, and said: "Vice President of Recording Services , who made the change to the unexplored record, assumed responsibility for the said transaction and resigned. The General Secretariat of the Turkish Grand National Assembly has launched an investigation and the proceedings are still ongoing. Been said.
AKP'K ÖK WORDS CREATE A DISCUSSION
The problem that resulted in resignation developed as follows:
Aydın Süleyman Bülbül's deputy criticized the AKP spokesman, who spoke before him: "Mr President, when you listened to his AKP spokesman eighteen years ago, there were no cars, planes, trains or telephones for eighteen years ago. since then we have seen that it has started to happen. These are the stories of La Fontaine, "he said.
AKP representative Denizli Nilgün Ök interrupted the words and said, "Was there a car?" He snapped.
Nightingale said, "Oh, please, friends. The nation is hungry, the pot of the nation is not boiling, it is not boiling in your house, say these, "said Ök AKP," Was there a car? "He once intervened.
NOTIFIED FROM TWITTER
AKP representative Denizli Nilgun oke "There was no car in Turkey 18 years ago" caused controversy understood as words. Ök shared a message on his social media account saying, "Our home and national car I mentioned was a TOGG." He also shared a visual of TBMM minutes. However, the notes Ök shared were different.
"Was there a car?" The entry, which appears in the form in Nilgün Ök's Twitter message, "Was there a local car?" Was changed. When this change was noted, the investigation resulted in resignation. (DHA)