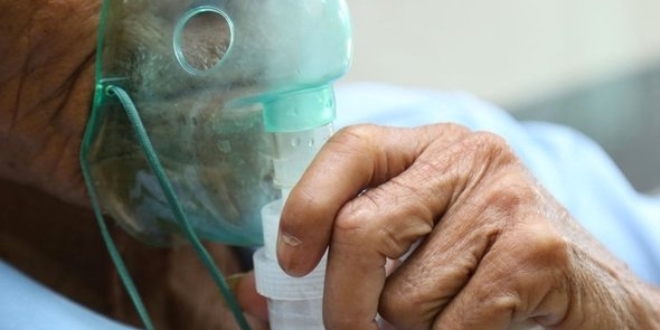 Acıbadem Kayseri Hospital Specialist in breast surgery Assoc. Dr. Dr. Bayram Metin, a bronchoscopic method for reducing the volume of pulmonary emphysema by applying "valves or coils" to patients with COPD, is now more comfortable breathing and improved quality of life.
COPD, a disease associated with smoking, caused symptoms of dyspnea and chronic coughing by causing narrowing of the airway. Dr. Continued illnesses cause airflow obstruction in the lungs due to airway constriction, and air bubbles that do not work fill the lungs, causing the lungs to become inoperable, resulting in a completely flattened membrane that separates the abdominal cavity and thoracic cavity and is considered the main muscle of breathing. The respiratory capacity of the patient is greatly reduced because he has lost mobility, "he said.
Valve or coil methods are introduced at an advanced stage
In early stages of emphysema, as well as recommendations for smoking cessation in patients, it has been suggested that methods of nebulis treatment and inhalers have usually been used. Dr. The text stated that the surgical and bronchoscopic method of reducing the volume to reduce the area of ​​emphysema that caused an increase in chest pressure in the fourth phase, referred to as the advanced phase of the patient, came into the agenda.
The most commonly used bronchoscopic volume reduction methods are valve (valve) and Koil (intelligent spiral wire) methods. Dr. "These methods are essentially done through a mouth-to-mouth tube, which means that the patient's body has no cuts for these applications that are performed for an average of 45 minutes," he said.
Better use of healthy areas
Since COPD is an irreversible disease, it is reported that volume reduction methods do not completely treat this disease, and the patient should continue to take the drug after discontinuation of treatment. Dr. "However, as a result of this procedure, the working areas of the lung are better utilized and the demand for oxygen and the amount of medication is decreasing dramatically.
The patient must quit smoking before starting treatment
Assuming that the method was applied to a patient with pulmonary tomography collected prior to surgery, doc. Dr. The text added that the method was not used in non-smokers.