Social standards are changing throughout the Arab world. Education and awareness raising on the prevention of sexually transmitted diseases must continue, according to Rehab Gomaon1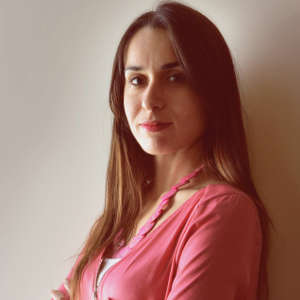 A strict religious commitment in Arab societies is a common and relatively conservative sexual behavior compared to other cultures.2 Historically, the prevalence of sexually transmitted infections (including HPV) in this geographical area was low compared to the rest of the world. .3 But with the rapid changes in lifestyle that come with globalization, patterns of sexual behavior – especially among younger generations – have become more liberal. This phenomenon is expected to increase the prevalence of sexually transmitted diseases and related cancers such as cervical cancer in the Arab region.2
Despite the efforts of the last two decades, screening tests for cervical cancer in the Middle East and North Africa (MENA) region are relatively low. The World Health Organization (WHO) and other subjects and health experts are trying to defend the HPV vacuum as an effective interventional way to overcome barriers to access to healthcare services and to eliminate most of HPV-related cancers that can be avoided. However, religious and conservative traditions across the MENA region have prevented HPV vaccines from being included in national immunization programs by health policy makers in anticipation of a popular response.
Estimation of behavior in research
To explore this is a systematic review recently published in the EMHJ, the WHO's official regional office for the Eastern Mediterranean, which researched awareness of HPV infection and took the vaccine between several subgroups in the Arab countries. 4 The results showed an average to high HPV vaccine – despite the low to intermediate level of HPV infection – and openness among the general public and healthcare providers to learn more about the virus and its prevention.
Another study was conducted in Tunisia, comprising 452 women and 55 gynecologists5 , And examined the adoption of the HPV vaccine. The aim of this work was to conclude the estimated success rate of a potential national vaccination program against HPV in Tunisia based on responses from women and health workers involved in the cervical cancer prevention program (the role of gynecologists in Tunisia).
The results showed a very high level of HPV vaccine acceptance and a clear interest in learning more about methods of preventing cervical cancer in Tunisian women. More than 80% of women surveyed reported their willingness to receive HPV vaccines, if their doctor recommends it. They also expressed a willingness to pay for the future vaccination of their daughters against HPV, even though the costs are relatively high. More than 90% of women interviewed have supported the introduction of the HPV vaccine into the National Immunization Program to be available to all Tunisian girls.
Significantly high rates of HPV vaccination have been reported despite the limited knowledge of women dealing with HPV and cervical cancer. Only 38.7% of women understood the causal link between HPV infection and cervical cancer and only 38.9% knew about the recommended frequency of Pap test testing.
These findings confirm the general public support for the HPV vaccine and that the cultural causes generally cited by health authorities as the main obstacle to HPV vaccination are not evidence-based. This trend is not limited to Tunisia. Other studies have shown the same moderate to high tolerance for the HPV vaccine in women from other countries in the Middle East and North Africa4 ,6 .
Educate health professionals
It is interesting to note that the study found less evidence of HPV vaccine intake among established gynecologists. Most nurses / gynecologists in the survey reported extensive knowledge of cervical cancer and rashes while their knowledge of HPV was relatively less. Physicians have highlighted the high price of vaccination as a determining factor for the widespread distribution of the HPV vaccine. For example, the current price of one batch of Bivalent Vaccine in a Tunisian pharmacy is about 45.7 USD7 , While the wholesale price may reach $ 9.50 per dose if the vaccine is included in the vaccination program8 .
Other cited factors included a cultural barrier associated with the introduction of a vaccine against sexually transmitted infections in Arab societies that do not allow marital sexual relations, limited awareness of HPV among women, relatively limited knowledge of immunization experts, their effectiveness and possible side effects.
There is growing evidence that there is an urgent need for rapid co-operation between countries in the MENA region to develop further education for HPV vaccination in healthcare workers who are involved in the prevention of cervical cancer. This will ensure that healthcare professionals are well-educated scientists and how to encourage their patients to accept it. Intervention strategies in the field of education and awareness raising, whether aimed at health professionals or Arab women in general, will undoubtedly reinforce knowledge about HPV and its complications and the potential success of national HPV vaccination programs in the MENA countries.