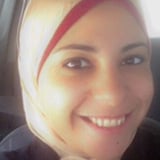 Written by:

Mina Omar

Thursday 8 November 2018


12:51

MIDRID (Reuters) – Barcelona's midfielder Philippe Coutinho was suspended for two to three weeks with a thigh injury.
According to ESPN, Coutinho is expected to be absent from the next game of his country in the international break and will be eliminated from the Barcelona match against Real Betis on Sunday in the Spanish League.
According to the indicators, Atletico Madrid and PSV Eindhoven matches may be missed later this month.
"Today's morning tests confirmed that the first player Coutinho needed a break due to injury to the left biceps," he said in Barcelona.
"The approximate time of his absence will be two to three weeks."
Coutinho has played with the Belgians in 38 games and has achieved 15 goals in all competitions so far.
Coutinho's injury comes when Lionel Messi returns to training after his arm injuries and is likely to take part in the Betis match this weekend.
Read also
Ronaldo: Manchester United does not want to win
"Mourinho is" released, "and Solari's blow controls the cover of European newspapers
Your morning is European .. Ramos gets away with fine .. Chelsea competes against Bayern join the poor