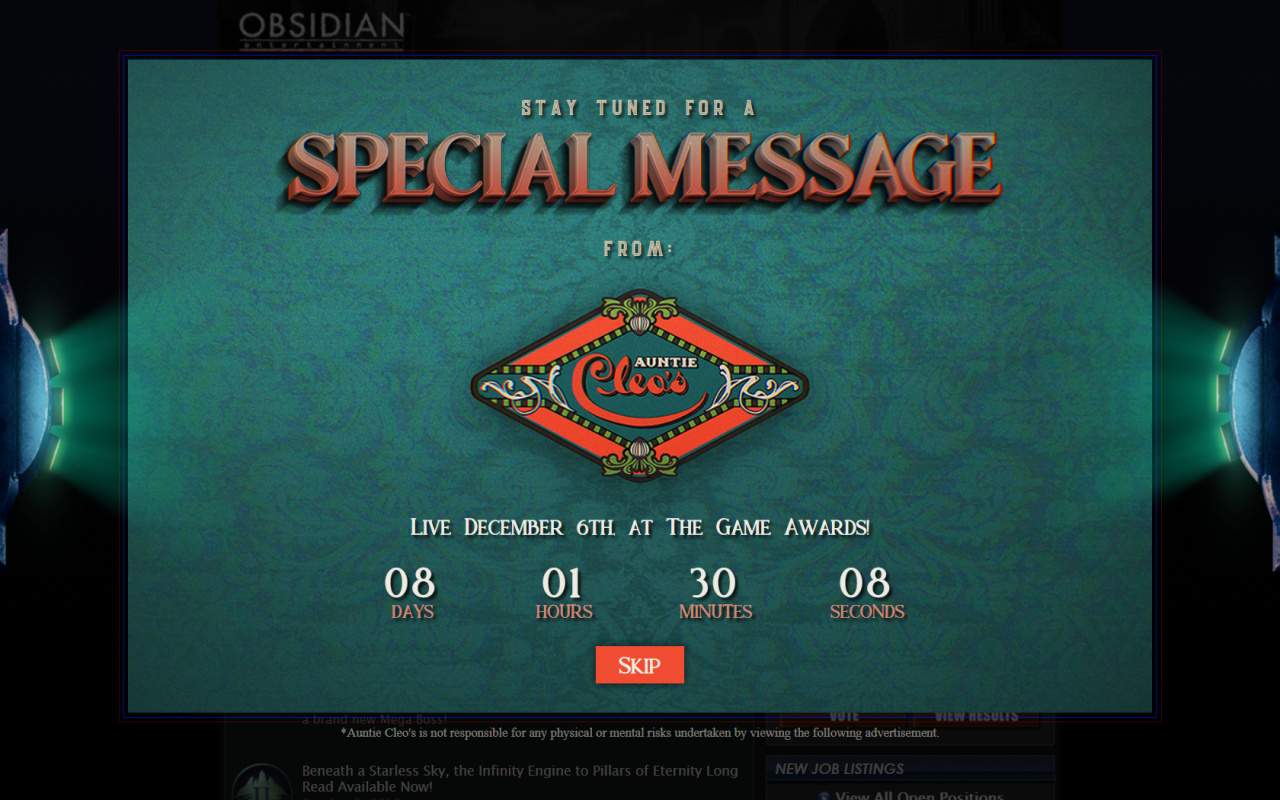 Microsoft's new team may still be working on PlayStation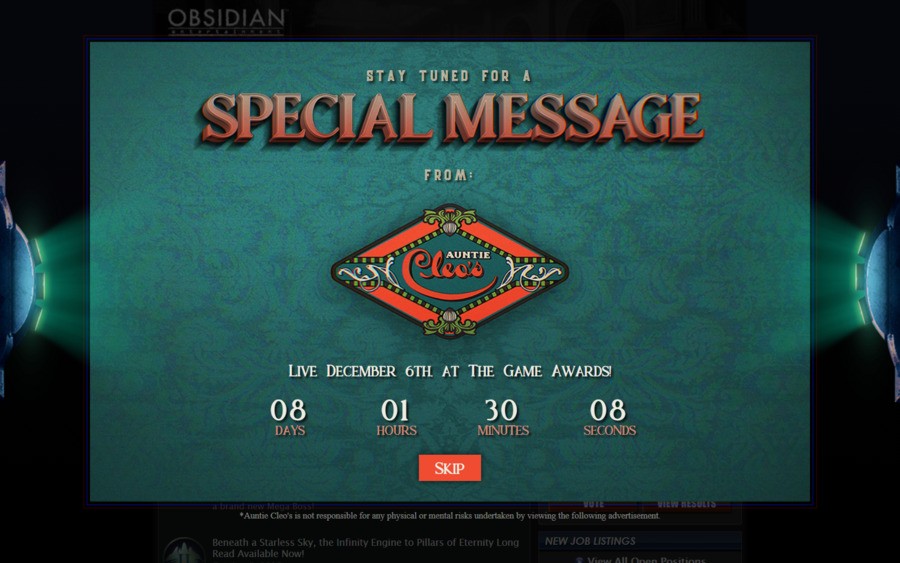 Obsidian Entertainment, one of Microsoft's new acquisitions, is scheduled to make an RPG announcement at the Game Awards 2018 – and there is a strong chance that the title will still be launched on PlayStation 4. Despite the Fallout: New Vegas developer batting for the team in the green these days, it looks like this particular title will be published by the Private Division subsidiary of Take-Two.
There is no other information to go on, aside from a countdown message on the official website of the studio. Geoff Keighley will share much more over the coming days, but in the meantime, chalk this down as one of the ten major reveals that will debut during the show.
[via[viatwitter.com, obsidian.net]