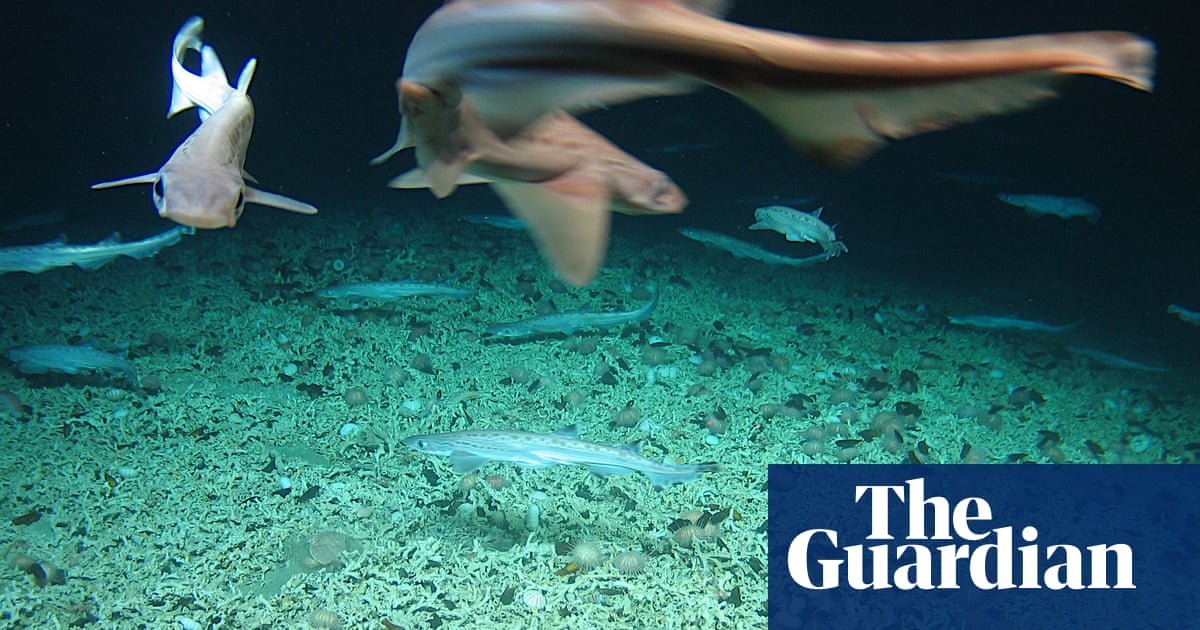 The largest shark nursery found in Irish waters was discovered among the coral reefs of cold water 200 kilometers west of Ireland.
The remote-controlled vehicle, focusing on the deep ocean floor, revealed thousands of eggs, commonly called "sea dolls," placed on coral skeletons at a depth of up to 750 meters.
SeaRover videos, a survey of the Irish Marine Institute and partners, including Plymouth University, show an extensive school of black-brown katsharks around the eggs. The rarer and much lone nest of the mountain range was also seen to be moving across the surface.
No shark pups were detected during the summer expedition, but scientists are planning to return during the hatching period to watch youngsters who are sensitive to the crows when they appear and seek shelter in nearby coral reefs.
The eggs believed to belong to the catsharks were laid on the remains of dead coral, which provide a protective carpet to prevent them from turning away.
David Oulus, chief research scientist at SeaRover, said it was "the real moment of the Eureka," when his team suddenly found shark school on their HD screens at 3 o'clock at the end of their three-week survey.
"It was incredible, real things about David Attenborough, a major biological finding, and a story of this size would be on the Blue Planet if they knew about it," he said. "There is very little known about deep-sea nursery schools globally."
The Irish Marine Area is ten times as large as its mainland, with a vast marine life on the edge of the continental shelf, where two kilometers of deep canyons reach the sloping continental shelf.
Both species of deep-sea sharks are a "red list" of the endangered species at the International Conservation Union, their habitat being degraded by trawl nets. The shark nursery is located in one of the six extraordinary areas of EU nature conservation, where trawling is prohibited. But dead coral could be made by historical or illegal towing.
SeaRover, funded by the Irish Government and the European Union, also captured the footage of a number of marine animals on Irish coral reefs of cold water, including sea urchins, starfish, crabs and smaller fish.
Oul Sullivan said the inspectors would return to the site next summer at different times to see if they could get a hatch of eggs and try to understand more of the biology and ecology of sharks in Irish waters.
"There must be more sharks, but sharks have to gather in some areas, but little is known about the biology and ecology of many shark species," he said.
Source link