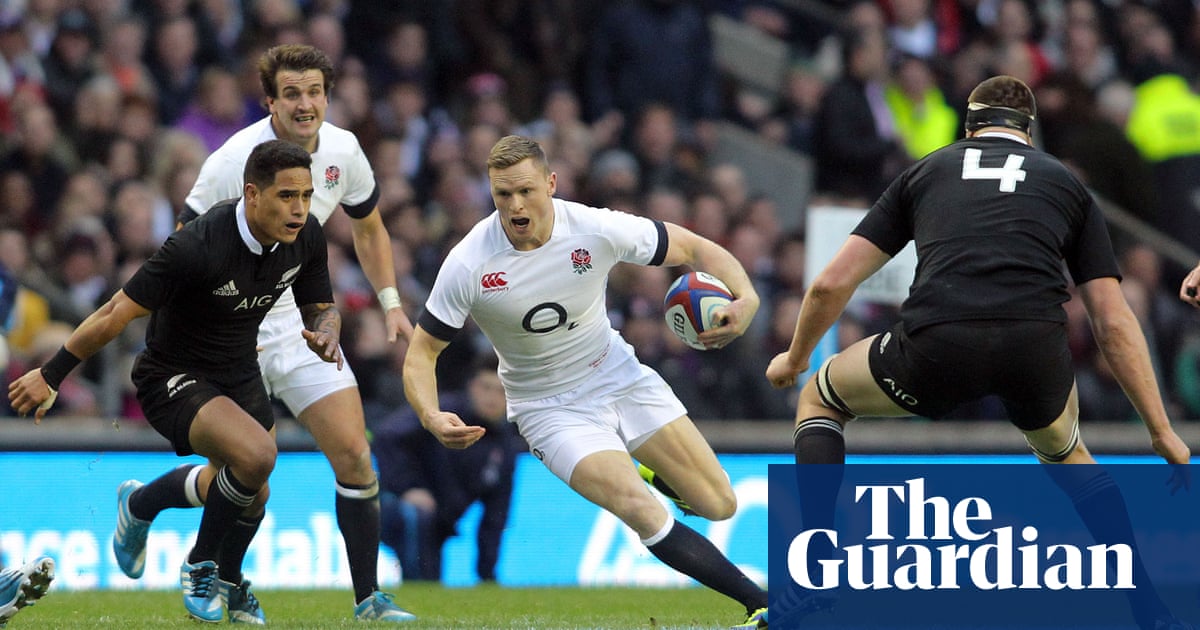 Kick it back three – if you can attack
Team selection Steve Hansen gives us an idea of ​​where New Zealand's stance is. I know they want to put two players and Damian McKenzie for a moment to get a full-fledged action that takes Beauden Barrett a little bit charged. McKenzie is another choice, but his first instinct is to run. With River Ione and Ben Smith at the back of three, Ben Youngs just needs to be kicked out of money because it's the All Blacks team that holds the ball in hand. England has two options to solve this threat: the first is that Youngs' kicks must be counter-attackable. If you give McKenzie, Smith and Ion a mere five meters, he will split England. Owen Farrell will have to kick, but if they do the right thing with Youngs, the three English back may cause problems with New Zealand in the air.
Focus on all black lines
The second option for England is to kick the ball from the field – kicking in the Z line and backing the lineout to cause New Zealand's problems. It's an area where all blacks have proven a bit brittle and Steve Borthwick (England coach ahead) and George Kruis have two of the biggest jockeys. It does not have to be nice, but the more balls in the field, the less it happens that they become New Zealand backers. The middle position around the half will be so decisive and if England can avoid fines – they can not against South Africa – but with a little more cheating in the air, Elliot Daly has a chance to fight. Maul did not help last week but England has a traditionally strong piece and I expect it to be back on Saturday.
Frustrated, frustrated, frustrated at full 80
All Blacks trainers will preach patience because they would play directly in the hands of England if they want to run away during the first 20 minutes. We have seen that New Zealand has achieved a 55-60 minute mark and pace and intensity so often, but England will try and frustrate them all the time and hope it will still be on the score when TJ Perenar and Dane Coles appear. England is likely to be ahead at this stage, but even when they score, they have their own home-based weapons, and in Owen Farrell they are probably the best number 10 in the team movement around the park.
Slow down and close Barrett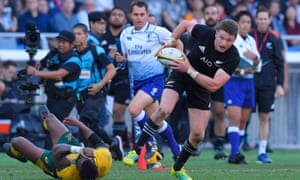 The selection of Sam Underhill shows how important the failure is. He did not do as much as I would like to see from the opensid that goes on, but his main task, along with Brad Shields, Mark Wilson and Maro Ito, is to slow down the ball. If Barrett waits for more than three seconds, it will be disturbed. New Zealand wanted to feel comfortable in their attacking shape, they want a two second ball, but if England can slow it will affect the run ahead, it affects Barrett's depth and suddenly England will be in the game with 20 minutes to go. Underhill's second work will focus on Barrett's scrums and outlines that he will go straight for him and try to turn off time and space.
Use Ashton's sixth sense
England will have to score attempts against New Zealand, so they will not have a chance if they have territory and little property in opposition 22 as the last time. That's why Chris Ashton was chosen. He is one of the best working wings in the game, has a diving license, is looking for an inner ball and his tracking is great. It has the sixth sense of where the ball will be, and if Henry Slade can take a break and slip, on which he is very good, you can defend Ashton's shoulder. In the recent Bledisloe Cup we saw Australia doing so much linebreaks, but there was no support, but with Ashton you know it will be a great test for Jack Goodhue. He will have to oversee Ashton from the inside, because that is the extra passage, two touches within one movement that can interrupt All Blacks. As Australia and South Africa have shown, you can get points in this new Zealand.
Source link