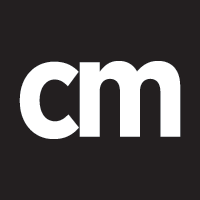 This week's Antibiotic Awareness Week from November 12th to 18th. The Maine Center for Disease Control and Prevention would like to inform you about the importance of this topic and how you can protect yourself.
Antibiotic resistance is one of the most serious health threats in the world. Antibiotic resistance occurs when the bacteria change in response to the antibiotic and resist the effects of the drug, which stops the antibiotic. For this reason, doctors have a lack of treatment options for some infections.
One of the main causes of antibiotic resistance is the excessive use of antibiotics. Patients who are already sick or who have taken more antibiotics are most at risk of antibiotic resistance. People with a weak immune system, such as children and older adults, are also at greater risk. But it can affect anyone at any age.
Without effective antibiotics, doctors need not be able to cure simple infections. There must be an action that slows the resistance to antibiotics.
You can take these steps to protect yourself:
• Tell your doctor about when antibiotics will help and they will not.
• Ask AR.
• Ask for what infections the antibiotic treats, how long it takes and what side effects it may be.
• Take antibiotics only when and exactly as prescribed.
• Do not store the antibiotic for later use or share medication with others.
• Wash your hands.
• Book your vaccinations.
• Cook the food at the right temperature.
• Protect food properly.
We all play a part in the struggle to rescue these rescues. For more information, visit www.cdc.gov/antibiotic-use/community/index.html.
Jennifer Liao
Antibiotic Resistant Coordinator
Maine Center for Disease Control and Prevention
Augusta
<Previous
Schools can send an important message
Next>