Thursday 29 November 18:00 17:00 (GMT + 7)
The police in South Africa arrested six Vietnamese citizens and two people in the country, along with many animal skeletons, lions, tigers and other instruments and equipment believed to be used to produce lions, tigers.
The report by the South African Criminal Investigative Forces (DPCI), commonly known as the hawk, said criminals aged between 22 and 60 were arrested on a road in Klerksdorp, northwest province on November 25.
Explore the vehicle that this group of people use, the police have discovered many skeletons and lions, tiger skins and other tools and tools that are thought to be used to cook tigers and lions.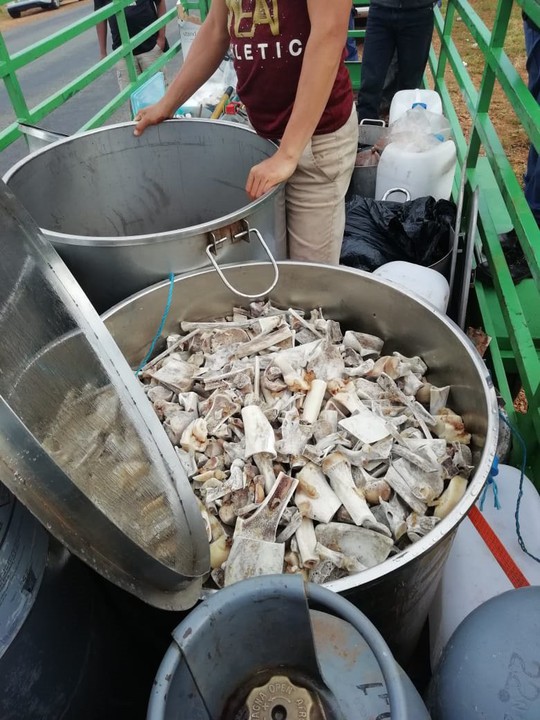 Tigers and lions are in custody. Photo: Hawks
The group then took the police to a farm located about 30 km from Klerksdorp, where lion skins and machines that were supposed to cut the lion's bones were found. 40 lions were killed on the farm, 23 on 24 November and 10 November.
The ninth suspect came to the police station, and eight people appeared for the first time before Klerksdorp on 27 November. They complain about the illegal possession of tiger bones and skin, lion bones, and violations of wildlife regulations on the list of threatened and endangered species. to be protected.
Material evidence. Times Live
Mguyel Huu Son, 30, Tuan, 33, Dao Chanh, 38, Pham Khur, 56, Chanh, 56 Quol Thang, 60 and Michael Frederich Fourie, 42.
The hearing was postponed until December 5. Detainees were still detained during the petition process.
According to News24, these men are members of a gang of tigers and lions operating illegally in the Northwest province. Save the Beast Stop Slaughter accuses a group that has been operating for many years in South Africa and is protected by some local officials.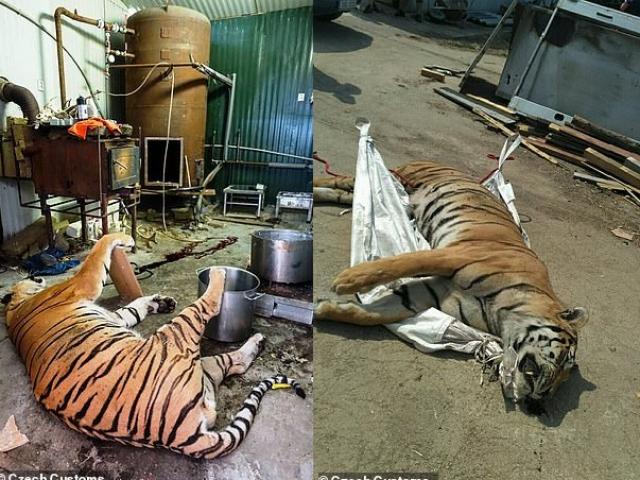 The following terrible images were taken inside an illegal tiger farm in the Czech Republic, where tiger …