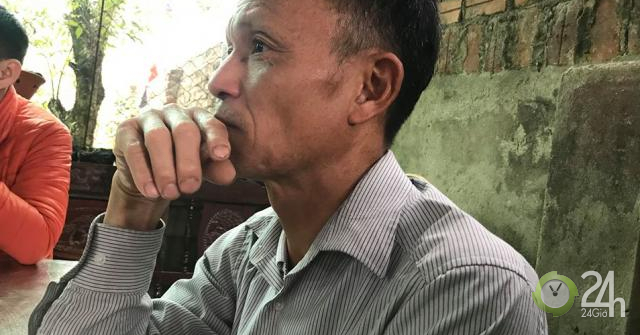 Wednesday 30 January 2019 21:00 (GMT + 7)
Nguyen Van Duy (26 years old, Dong Son, Quang Tien, Soc Son, Hanoi) was suspected of being killed in the evening in the evening 29.1. At that time he has his parents in his hometown, and the young woman is pregnant with the other child.
Last night, more than 19 hours, people walked through Le Quang Dao Street, a division in front of My Dinh Stadium (Phu Do, Nam Tu Liem, Hanoi) discovered suspiciously.
At that moment, the driver paniced with his hands to cover the blood on his throat, escaped from Linh Anh, and took control of the 30A 909xx driven by his sea. After about 5 meters, Duy collapsed.
Functional forces immediately get into the place, the victims of the rescue. However, the 26-year-old male driver did not survive.
3 pm (January 30), after the autopsy of Duy, the unhappy victim was shrouded, the family later took him to his hometown for a funeral.
Dong Son, on the 25th of the moon, differs from the happy atmosphere when the lunar New Year approaches, people are still not shocked when they hear the bad news.
Duy suffered death when he was working, leaving his pregnant wife and baby.
Dong Dong's son "lay" in the most painful way. Duy was born and raised in the village of Dong Son, the story of Duy's death and death caused his relatives and villagers to be interrupted by heart and sobbing.
Mr. Thang – Duy's cousin shared, his house and Duy's house are not far apart, everything is sad and sad. Duy lost too suddenly, so people who seemed heavy and hard often have to be sad and sorry for the thin people.
"Just a gentle and hard business. Before I get a taxi, but after selling the car, Duy asked to buy a taxi.
Regardless of the day or night he was driving, it was very difficult to do business, his wife was pregnant with the other child for several months.
The first daughter, older than 1 year, is stupid to talk, the disaster strikes, "Duy said.
The cousin remembers that last night, when he was told about his brother's misfortune, he and his wife Duy and relatives went straight to the hospital. But in the middle of Mr. Thang's way he had to return because his brother had not escaped.
Mr. Gioi – Relatives of the victims were in pain, shocked by bad news.
The funeral process was through this brother because at that time his wife and relatives Duy were busy on stage.
"Du Duy is also very good, the children are small Bo Duy has chronic asthma for many years and has to breathe oxygen every now and then I've heard so shocked, he's the only son in the family.
The two girls were married. Since then, my wife, children and the parents have gotten up to take care of their psychological effects "- intimately a cousin driver.
"Duy has lost and now does not know how his wife and children live" – ​​Mr. Ngo Van Trong (uncle 54 years old) is sad.
The days when he is approaching and full of joyful family festivals and duo duo.
In the minds of relatives of relatives of victims at this moment wanting to be a bad player first "labeled, named", soon subject to legal punishment. Because their relatives are leaving too suddenly, the burden now weighs heavily on a young woman who is pregnant for 5 months.
Regarding the incident of a taxi driver suspected of murder in My Dinh, on 29 January, Linh Anh's representative confirmed the company's death in My Dinh.
A taxi representative said that according to GPS information, driver Nguyen Van Duy welcomed guests from Soc Son's multi-technical economic middle studio (near Noi Bai, Soc Son, Hanoi).
Then Mr. Duy paid guests on the streets of Nguyen Hoang and Pham Hung (Nam Tu Liem, Hanoi). He stopped here for 2 minutes, Mr. Duy moved the car to My Dinh Stadium and it happened.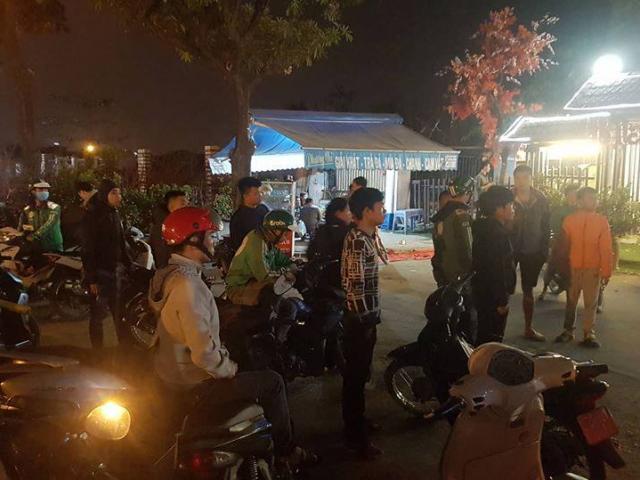 Mr. Duy just married about two years, some have a baby together. Victim tries to run more …