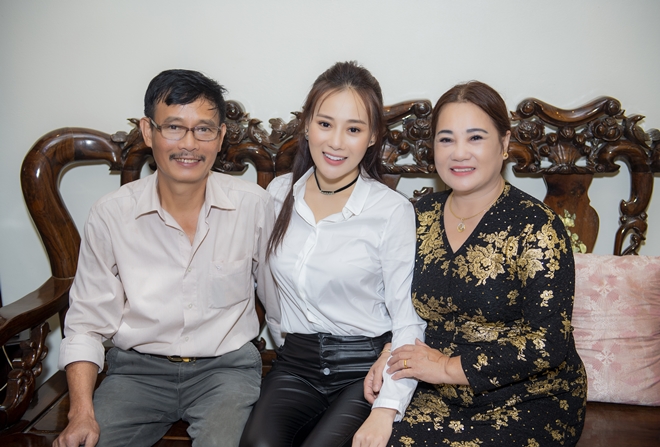 During the weekend, the Phuong Oanh family had her home in Phu Ly City – Ha Nam. Phuong Oanh was born in 1989, is the third daughter of the family in Phu Ly (Ha Nam). He will always receive absolute support from his parents and brothers in all matters.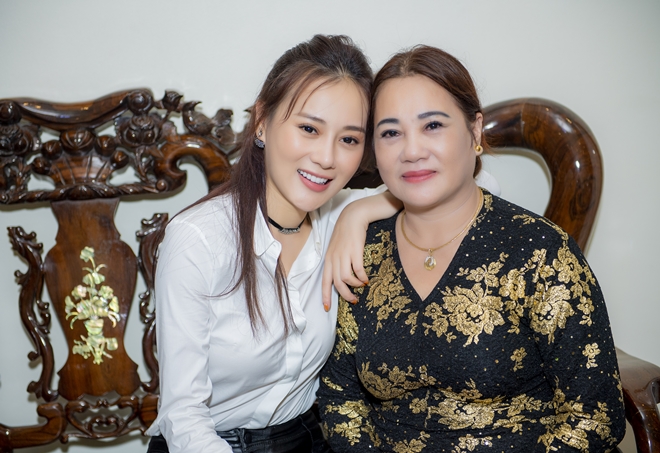 Huyen, Mother Phuong Oanh, said her husband was very proud of her daughter's success. Huyen goes everywhere and sees people talking about Quynh Bup. She did not dare to say every time she was the daughter of the film, but she quietly giggled and then told her family. Although he always looks forward to his daughter, he soon finds a grace to rest, but Phuong Oanh's parents still respect their plans for road art.
Know Oanh is the main character of the movie "Quynh Bup Bê", many of the neighbors and friends of her parents in Henan are constantly calling or looking for a home to ask. They enjoyed great admiration not only for the film but also for the actress. Many people in the neighborhood where the Phuong Oanhwa family lived also asked her parents to organize an exchange program with Phuong Oanh. For parents and for those who love it, the beautiful people who were born in 1989 got to Hanoi to Phu Ly (Ha Nam).
Since early afternoon, a number of people have been in the neighborhood to help their family organize furniture, a table for guests to welcome. The program was not widely advertised, but it was limited only to neighbors and close friends of Phuong Oana.
However, many fans when the news of Phuong Oanh came home to take her autograph and take photos with her. During the meeting, Phuong Oanh warmly welcomes fans of all ages. The actress was widely acclaimed for her acting skills. Her parents also congratulated the success of her daughter.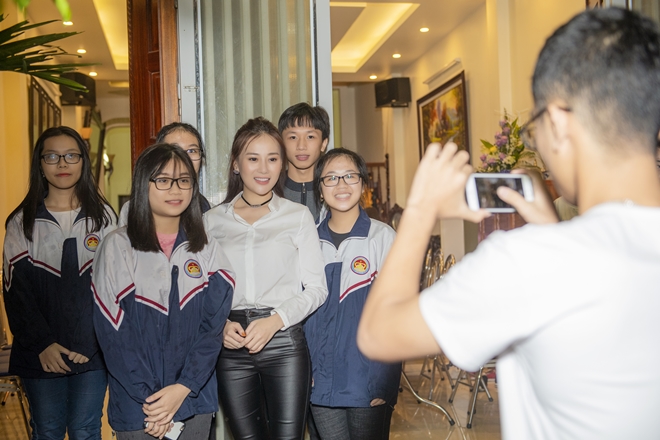 Not only does it share interesting memories of the film, Phuong Oanh also improvises the ability to sing. She is happy to sing or duet or singly songs of various genres such as: Blue Sea, people go to go Go, they can dig, Ha Nam my home, Reverse water my eyes close to you a little more, they have no dream …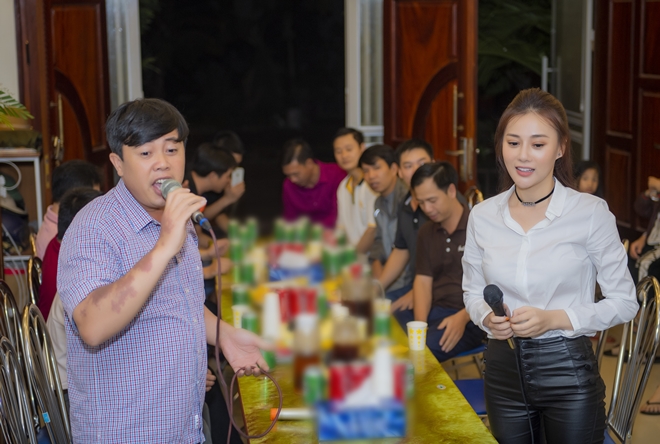 Those who are present agree that Phuong Oanh not only plays well but also sings well. Clip from cover Phuong Oanh hit "Give me a little more with myself" by Huong Tram on exchange was a friend of the actress shared on social networks and quickly attracted attention. Many fans of the actress even "shouted" that she should go to singing.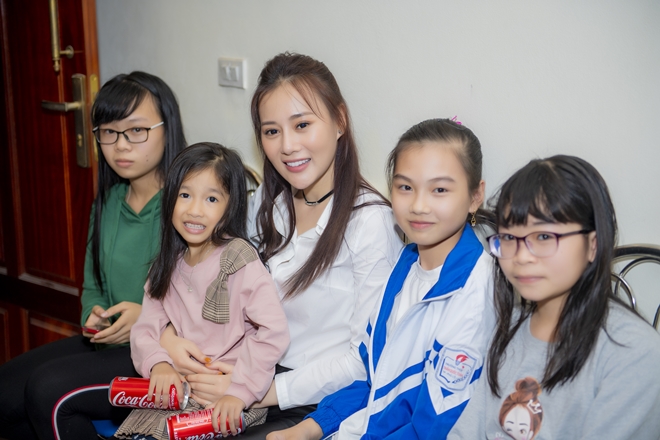 Previously, when going to buy fruit, candy to prepare for exchange, Phuong Oanh was recognized by many people in his hometown. Go where it is also surrounded by many people, please, take photos. People have praised her well in the movie, and they have expressed pride when Phu Ly (Ha Nam) has a beautiful and talented actor like Phuong Oanh.
People at home often call Quynh instead of a real name. Many viewers also stressed that they were crying a lot because of the role of Phuong Oanh while watching Quynh Bup Bê.