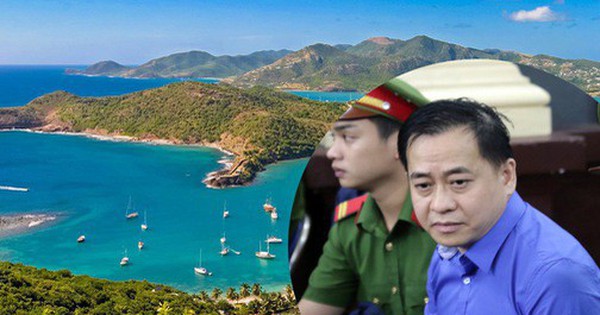 On Nov. 28, 24 contributors remain Phan Van Anh Vu (Vu "aluminum", 43 years old) and Tran Phuong Binh (former Chief Executive Officer, Vice Chairman, Dong A Bank Commercial Bank – Dong A Bank Chairman) $ 3.608 billion.
Previously in a background interview Vu has three different names, including Phan Van Anh Vu, Tran Dai Vu and Le Van Sau. He also said he had two nationalities in Vietnam and Antigua and Barbuda.
Then lawyer Nguyen Huu Trach (protection for "Aluminum" Vu) also presented a panel with some "new evidence", including documents relating to the citizenship of Antigua and Barbuda's client.
When talking to journalists, lawyer Trach said that from 2017, Phan Van Vu became a national of Antigua and Barbuda.
However, evidence of his nationality was lost, so a lawyer tried to prove his client's second nationality. The lawyer said the foreign document he submitted to the court was the written answer of Antigua and Barbuda.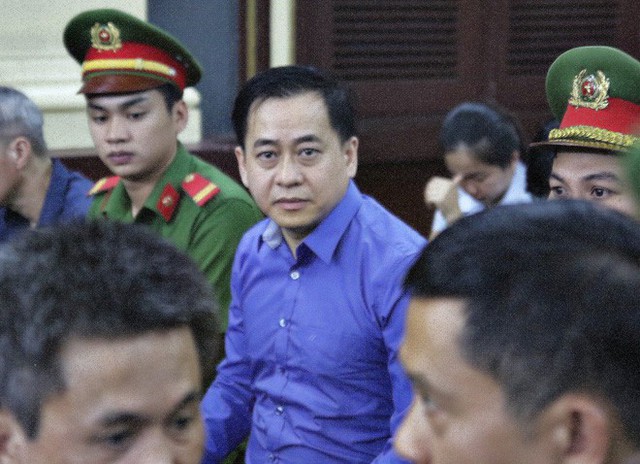 Vu "aluminum" legal documents are not approved by a panel.
Attorney Ha Hai (Ho Chi Minh City Bar) said: "Under the regulation, if a defendant has a foreign nationality, before the commencement of the proceedings, the lawsuit must notify and invite the ambassadors to participate in the process."
However, after reviewing the documents provided by the Vu Attorney, the panel decided that this document was in a foreign language, was not legalized and was merely a copy, so the decision did not accept "new evidence".
According to a reporter in 1632, Antigua was occupied by the British. In 1667 it became a British colony. In February 1967, the exercise of internal autonomy became a member of the United Kingdom. In 1981, the islands gained independence and were part of the British Union.
Antigua and Barbuda are home to two major islands – Antigua, Barbuda and many smaller islands. The island lies between the islands of Leeward, near Trinidad and Tobago, Montserrat and Anguilla. Its location lies between the Caribbean Sea and the North Atlantic Ocean, east – southeast of Puerto Rico.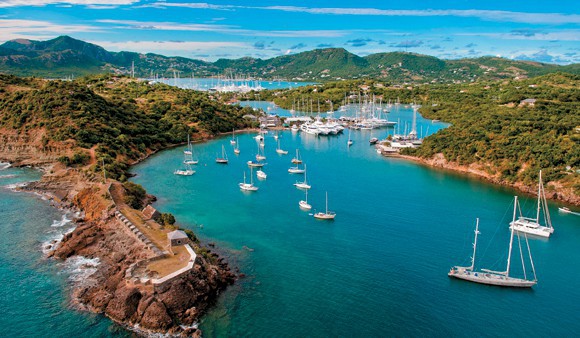 Antigua and Barbuda are beautiful island countries, with tourism accounting for half of GDP.
According to The World Factbook, Antigua and Barbuda have a total area of ​​442.6 km2, with a population of less than 100,000 by July 2018, mostly West Africans, British and Portuguese.
Antigua and Barbuda are members of the United Nations, the Commonwealth of the Commonwealth, the Caribbean (CARICOM) and the Organization of American States (OAS). other international organizations.
Thanks to its ideal location, Antigua is a regional and international tourist center with a newly modernized modern airport providing direct international flights to tourists from North America and Europe. Europe. Tourism today plays a significant role in the island's economy, which accounts for more than half of gross domestic product (GDP).
According to http://www.cip.gov.ag/, Antigua and Barbuda citizens can travel to 132 visa-free countries, including the United Kingdom. , Europe, South Korea, Singapore … including the Schengen area (26 European countries) and the United Kingdom.
Source link