BNEWS.VN On 7 November, the US Department of Commerce said it would close anti-dumping and countervailing duties on common aluminum alloys from China from 96.3% to 176.2%.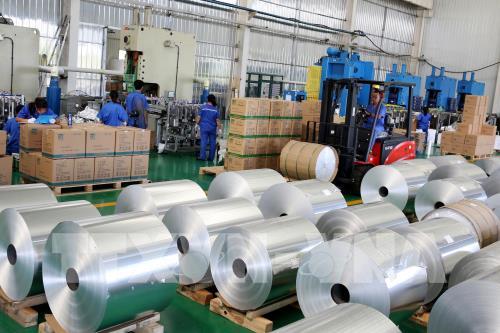 Aluminum alloy products for export in factory in Huaihe, Anhui province, China. Photo: AFP / TTXVN
However, the above tax rate is still lower than the original proposed range of 198.4-280.46%, which was issued in April and July. The US Commission on International Trade is due to decide on its final decision on 20 December.
US President Donald Trump has promised a tougher approach to enforcing compliance with business rules as the Department of Business has conducted further anti-dumping and anti-subsidy investigations.
In his statement, US Secretary of Trade Wilbur Ross said he would do everything in the United States to limit the flow of unfair subsidized products to the US market.
According to the ministry, in 2017, the import of conventional aluminum plates from China is 900 million dollars. These products are used in transportation, infrastructure construction, electrical applications …
Companies operating in the American aluminum industry claim that the volume of imported aluminum sheets has increased by almost 750% over the past decade and over 91% in the 2014-2017 period.