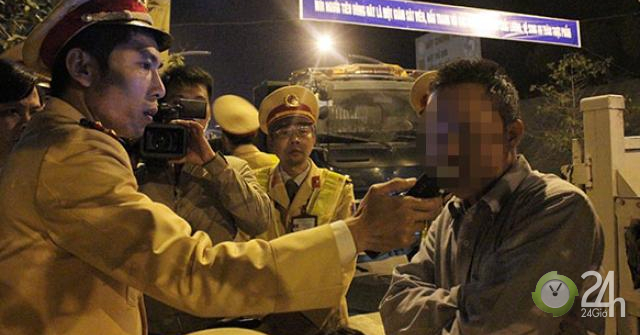 Thursday 31 January 2019 09:46 (GMT + 7)
Drivers use a bunch of "tricks" to deal with the interdisciplinary forces' eyes to check for drugs for Lao Cai drivers.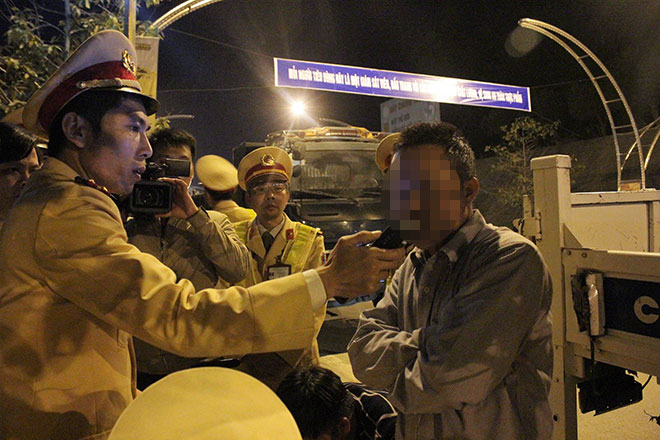 Many drivers use tricks to oppose, avoiding interdisciplinary teams to control alcohol and drug levels in Lao Cai province.
On January 31st, Tran Hung, Deputy Head of Traffic Police Lao Cai, a member of the interdisciplinary drug control team for Lao Cai province drivers, said 5 days from the army, functional force found 4 cases of crushed drugs and 4 others cases are subject to further investigation.
The method of testing drugs using rapid urine test, an interdisciplinary team designed a portable toilet, the height of the mezzanine for the driver's operator and the workgroup can also drive the actions of the car driver, avoiding tricks such as urine dilution to achieve poor test results.
However, according to Colonel Hung, there are still drivers to avoid by not having to go to the toilet, the interdisciplinary team has prepared filtered water, the driver's seat to wait when it is necessary to go to the toilet. sample test.
"There are instances where we are experiencing almost three hours of testing, many times we use other means of control and avoidance, but we must still check and positive for the interdisciplinary team," said Colonel Hung.
In addition, there are cases where Western drugs containing drug precursors are being considered and therefore produce positive results. For these drivers, the interdisciplinary team has put further investigations into questionable areas and has decided not to free up cases that cause loss of traffic.
"Some drivers, when they found positive instantly assigned to be seduced by friends to try to play at the smell festival," said Colonel Hung.
Also, according to Colonel Hung, next time, the functional forces of districts and towns will be governed so that the control of drug drivers runs synchronously across the province along the roads.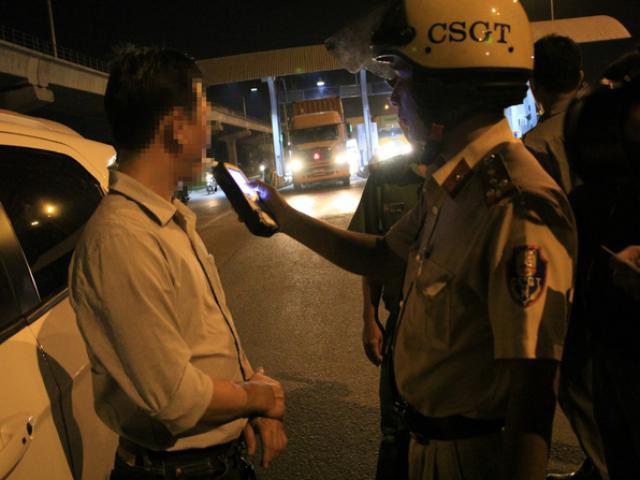 Of the 10 drivers who have been reported with a record breaking drug, 4 people think they are not being used, so the functional strength is still …