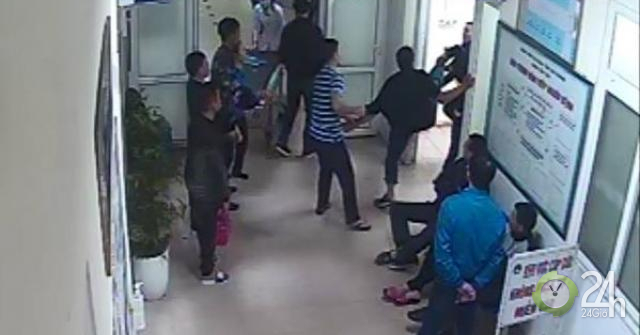 Thursday 31 January 2019 21:00 (GMT + 7)
Disputes have led to a collision after transport collisions after they were taken to the hospital to deal with two groups of young people who are still struggling, causing unrest in hospitals.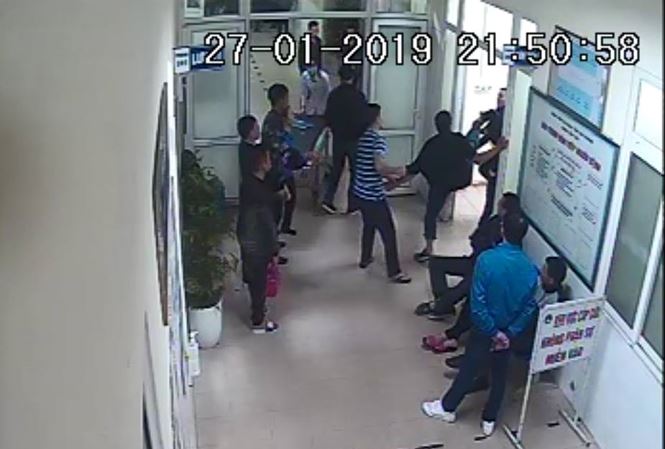 Picture of a group of people meeting in the hospital.
On January 31, police in Hai Duong Province said the unit was investigating to explain the incident of two groups of adolescents who were spreading at Hai Duong General Hospital.
According to the original investigation, Dinh Van Tu (SN 1979) in the field of rail transport (Viet Hoa, Hai Duong Division) discovered collisions with Le Van Dat (SN 2000) and Nguyen Xuan Tung (June 1997, residing in Viet Hoa, Hai Duong.) Both sides used warriors and broken bricks and were captured.
Not only did Tung call Nguyen Ba Tien (SN 1994, living in Viet Hoa District) and the whole group beat the Four, which led to tears and bruises.
Minutes later, Luong Thanh Dung (SN 1987, Thanh Binh Resident), Dong Van Thuan (eighties residing in Viet Hoa District) brought about three to four more subjects bringing knives, iron tubes to the car. has penetrated the persecution of Dat, Tien and Tung. Dat and Tien fled and Tung was injured by the Dung group.
By the time everyone struggled, Dung's group did not manage Tung and left. Then, when Hai (SN 1984, living in Chi Linh) and Cuong (SN 1998 in Nghe An province) was Tung's friend and brought Tung to the Hai Duong General Hospital for Hai Duong, he met Thuan and Luong Van Duong. (SN 1987), Dinh Van Duy together in Zone 6, Viet Hoa Department also sent Tu for examination and healing.
The two groups continued to curse and hurriedly fought, causing Cuong to tear the bleeding skin to his right hand. Then the group left you. Immediately after receiving the report, the provincial police sent forces to quickly appear on the spot to deal with the case.
The case is actively investigated and clarified.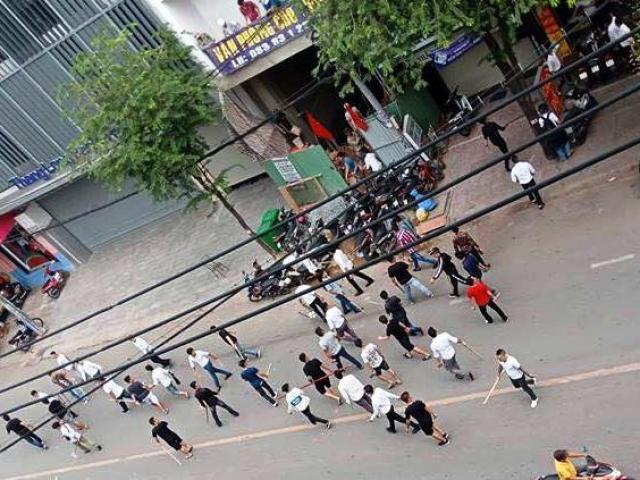 Two groups of young men who held dangerous weapons to chase and fight frantically at Saigon Street cause many people to go to the street …